Entertainment
Actors Who Actually Look Better With Facial Hair

192.4k votes
13.6k voters
1.3M views
34 items
List Rules Upvote the masculine celebrity men who you think look even sexier with some carefully sculpted facial hair.
If there's one positive social contribution that came from the swing toward uber-hippie, 90s revivalism, it's that beards have come back into style, both in Hollywood and elsewhere. Truly, the vast majority of men look better (and more sexually provocative) with a little hair on their face, even if it's just a bit of strategically-cultivated stubble, and this is especially true of categorically attractive gentlemen who are also famous. Who are the sexiest celebrities with beards? And more importantly, which actors look better with beards than they do without them?
Many folks consider the beard (and its other, more artisanal derivatives, such as the mutton chop and the handlebar mustache) to be a pure, distinguished, and noble form of creative expression. A bearded man is a man fully realized, in all of his glorious, masculine splendor - the nuances of his individual maleness, whether dapper and well-groomed, or burly, untamed, and lumberjack-like, on proud display for the rest of the world to ponder and appreciate.
From Ben Affleck, to Jon Hamm, and yes, even Brad Pitt, these celebrity guys are rocking their beards, looking oh so handsome. In support of these brave and trail-blazing gentlemen, we present you with this list of the hottest Hollywood actors who look way, way better with a little facial hair. Cast your votes for the actors you think benefit from their deliciously sexy beards below!
Contrary to popular misconceptions, Cooper somehow manages to look more well-groomed and less sleazy with a beard than he does without one.

Does he look better?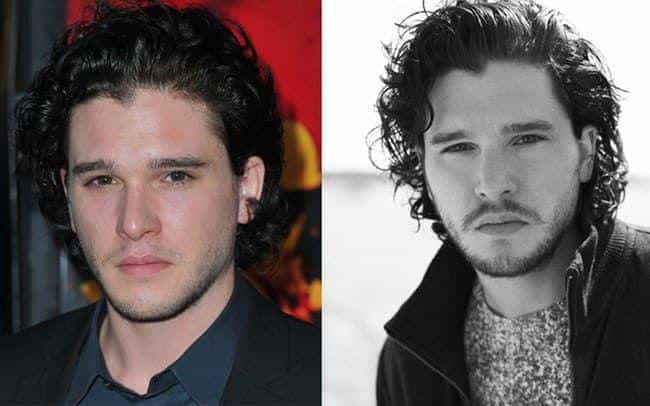 If you're like us, it probably gives you a mild, creeping sensation of brain freeze every time you witness Kit Harington outside a greasy, angst-ridden, Medieval context, which may be a contributing factor in our reflexive rejection of his clean-shaven look. His gentle, delicate beard does help him to exceptionally embody the "sensitive young poet with a guitar" aesthetic, however.

Does he look better?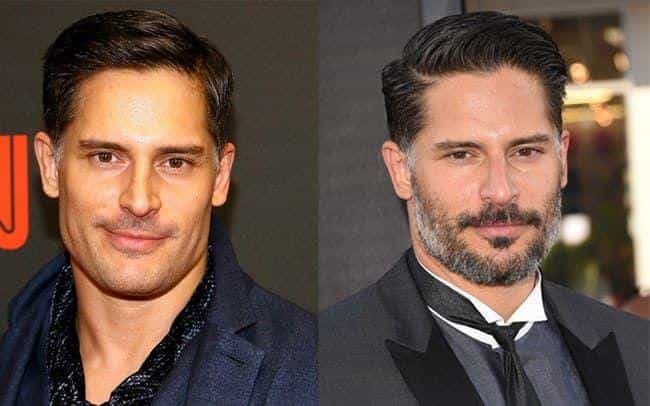 Maybe it's because we got used to seeing him as a werewolf all the time on
True Blood
, but the hairier Joe Manganiello is, the more rugged and dangerously sexy he appears to us.

Does he look better?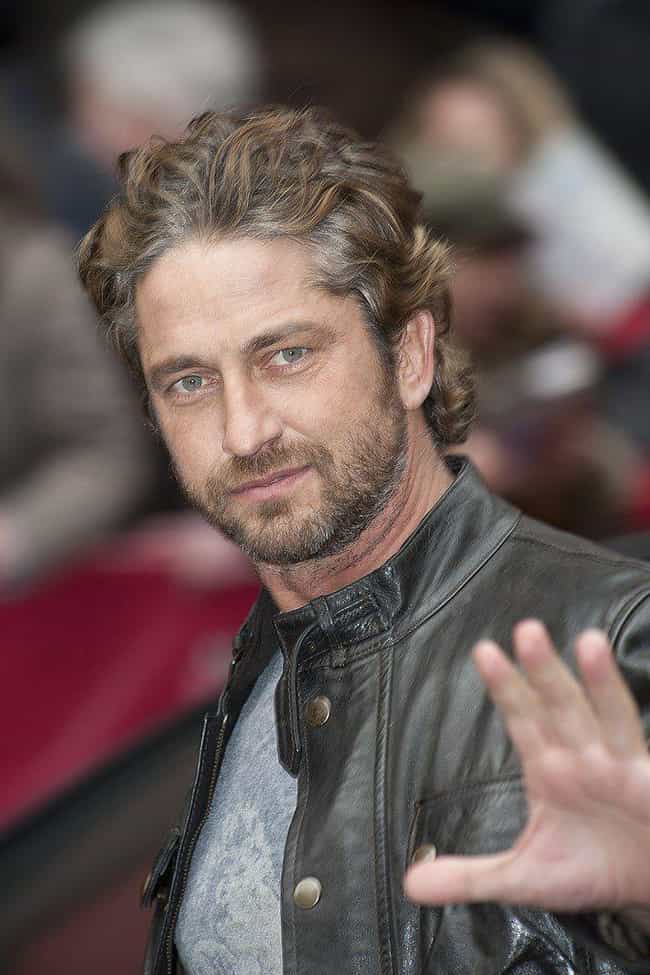 With a beard, Gerard Butler looks like someone you could tell your problems to, then snuggle up with for several hours eating ice cream and giggling. Without a beard, he looks like a man eager to aggressively backhand your children in the grocery store for breathing too loudly.

Does he look better?