Entertainment
The 13 Worst British Accents By Non-British Actors

Updated May 16, 2019
533 votes
136 voters
5.2k views
13 items
List Rules Vote up the actors who fouled up their bloody accents.
Being a good actor means not only coverting a range of emotions, but mastering a catalog of idiosyncrasies that help you blend into any role you take on. One of the most handy skills to have is the ability to do a credible English accent. You never know when you're going to be acting in a costume drama with one of the best British actors of all time, so it's important to have a British voice ready to rock when the moment calls for it.
There are some non-British actors who can absolutely nail various dialects of the English accent... and then there are the performances on this list. As hard as they may have tried, they couldn't manage to nail the perfect British lilt. Maybe it was a lack of preparation time, maybe it was an overzealous impersonation, maybe it was just the wrong role at the wrong time. Whatever the case, these actors would be well served to study a little harder the next time they're hired to play a cockney detective or a bumbling prince.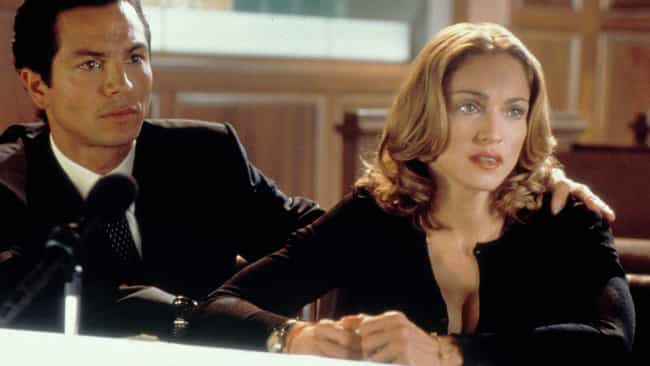 What accent is Madonna attempting in The Next Best Thing? Is it English? American? Something in between? People have been debating her accent for a while, but when she appeared in this romantic comedy in 2000, her erratic accent was committed to celluloid.
She's never discussed her topsy-turvy voice, but in Roger Ebert's review of the film, he spent quite a bit of time thinking about it:
Madonna never emerges as a plausible human being in the movie; she's more like a spokeswoman for a video on alternative parenting lifestyles. She begins the movie with a quasi-British accent, but by the halfway mark we get line readings like "we can be in each other's lifes" (a Brit, and indeed many an American, would say "lives").

Was this an atrocious accent?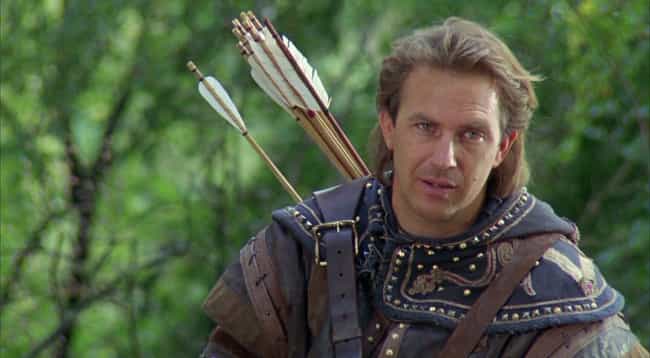 Robin Hood: Prince of Thieves is notorious for two things: its ample showcasing of Alan Rickman's scenery-chewing abilities, and for Kevin Costner's abysmal English accent, which helped earn him a Razzie for Worst Actor. In an essay on Robin Hood's troubled production and negative reaction, Roger Ebert was quick to point out that not only did Costner have the misfortune of being miscast in the part, but he jumped into film almost immediately after finishing up Dances with Wolves.
Essentially, he didn't have much time to learn the accent - or at least, to hold the accent, given how quickly he drops it in the movie. But the results are what they are. In his analysis of Costner's Prince of Thieves performance, dialect coach and accent specialist Erik Singer bluntly identified what was wrong with Costner's speech patterns in the role. In a word - everything:
This is like the paradigm of bad movie accents. This is the one everybody brings up - for good reason... He can't make up his mind whether to leave the Rs in or take them out. Nothing's right here.

Was this an atrocious accent?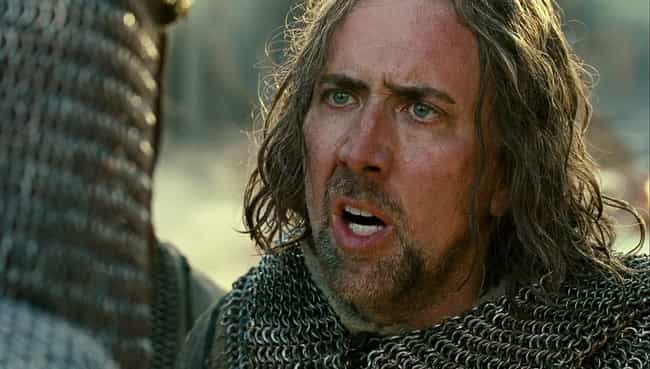 Regardless of the film, Nicolas Cage gives his all. As a Teutonic knight tasked with transporting a witch to a monastery, the actor tries on an accent that's somewhere between Middle Earth and Long Beach. The beach bum English accent comes and goes, as you can hear in the trailer, but it's not for lack of trying.
Cage is supposedly addicted to weird accents. In 2011, director Michael Gondry said that while he was still courting Cage for a role in The Green Hornet, the actor wanted to play a villain with a Jamaican accent.

Was this an atrocious accent?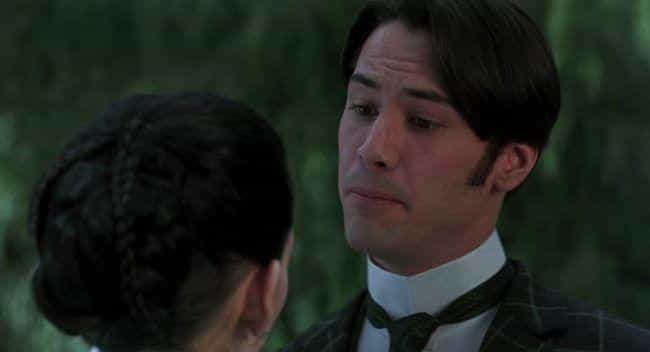 Bram Stoker's Dracula is one of those movies that's impossible to look away from. The film is Francis Ford Coppola's faithful retelling of the classic vampire novel starring Keanu Reeves as the very English Jonathan Harker. Whatever accent Reeves is doing, it's not English.
But according to Coppola, the star was burnt out by the time he got to set, and he was frustrated about not being able to nail the accent. Coppola told Entertainment Weekly:
We knew that it was tough for him to affect an English accent. He tried so hard. That was the problem, actually - he wanted to do it perfectly and in trying to do it perfectly it came off as stilted. I tried to get him to just relax with it and not do it so fastidiously. So maybe I wasn't as critical of him, but that's because I like him personally so much. To this day he's a prince in my eyes.

Was this an atrocious accent?