Entertainment
37 Actresses Who Filmed While Pregnant

Updated June 17, 2020
2.5M views
37 items
Several actresses have filmed television shows and movies while they were pregnant. Some of these famous moms had their pregnancies written into their character's storylines while others covered up their pregnancies with large props and baggy costumes. This list of actresses who filmed TV shows or films while pregnant has been loosely ranked by fame and popularity.
Who is the most famous actress who filmed while pregnant? Julia Roberts tops our list. Julia Roberts was pregnant with twins during the production of her 2004 film Ocean's Twelve. Naomi Watts learned that she was pregnant two weeks into the shoot for her 2007 film Eastern Promises. Ironically, she plays a midwife who longs for a child in the film. Helena Bonham Carter was pregnant with her first child while filming the 2007 film Sweeney Todd, which was directed by her partner Tim Burton.
Several television stars have also filmed while pregnant. Sarah Jessica Parker was pregnant with her first child during the filming of "Sex and the City" season five. The season was only eight episodes, so Parker did not have to work later in her pregnancy. Julia Louis-Dreyfus was pregnant while filming "Seinfeld" season three. She used large props like pillows to cover up her pregnancy.
Do you think it would be difficult to act while pregnant? Share your thoughts in the comments section.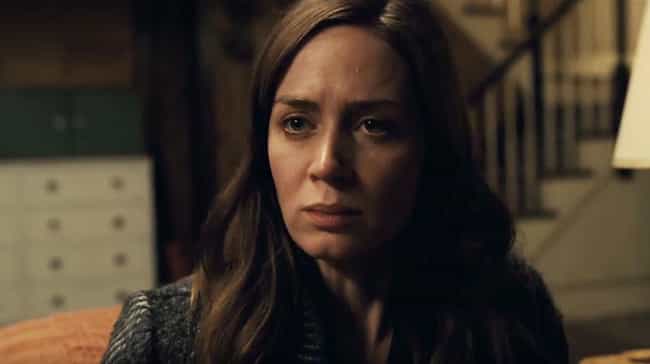 Emly Blunt was pregnant with her second daughter, Violet, during the 2016 filming of Girl on The Train. She says her pregnancy "only added to [her] fragile state" while she was portraying the emotionally tortured protagonist Rachel.
Coincidentally, she
also
filmed a movie while she was pregnant with her first daughter (2014's
Into the Woods)
. What! Crazier still is that in both of these films she played characters who desperately wanted to have a child, but couldn't.
Age: 35
Birthplace: Roehampton, London, United Kingdom
Julia Roberts was pregnant with her twins, Hazel and Phinnaeus Moder, during the production of her 2004 film
Ocean's Twelve.
Age: 51
Birthplace: Georgia, USA, Smyrna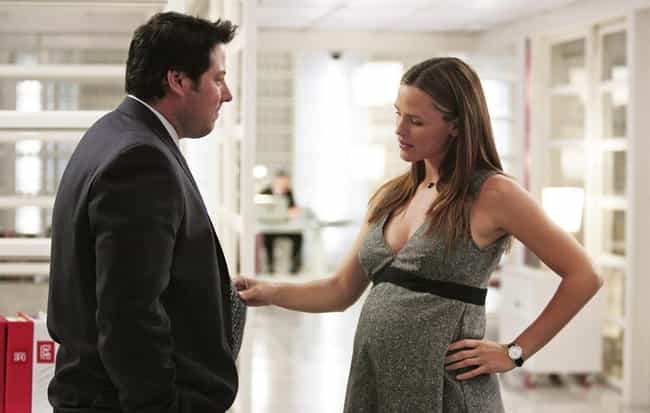 Jennifer Garner filmed Alias during her 2005 pregnancy with her first daughter. Violet Affleck. The pregnancy was written into the script, and her character, Sydney Bristow, gave birth to a daughter during Season 5.
Age: 46
Birthplace: Houston, Texas, United States of America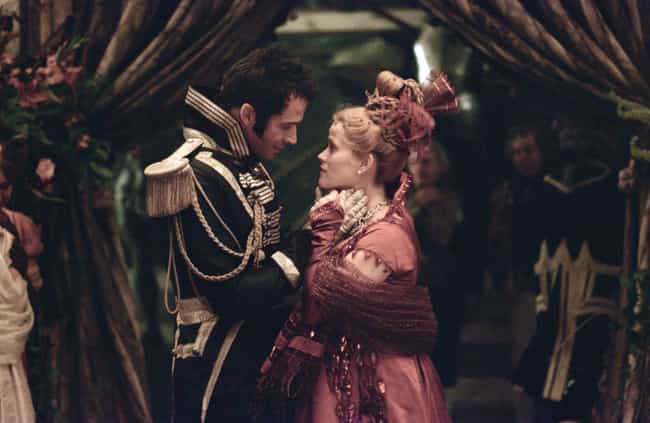 Reese Witherspoon was pregnant with her second child, Deacon Phillippe, during the filming of her 2004 film
Vanity Fair.
She said that her pregnancy helped her with the role. "I love the luminosity that pregnancy brings, I love the fleshiness, I love the ample bosom—it gave me much more to play with," she said.
Age: 42
Birthplace: New Orleans, Louisiana, United States of America