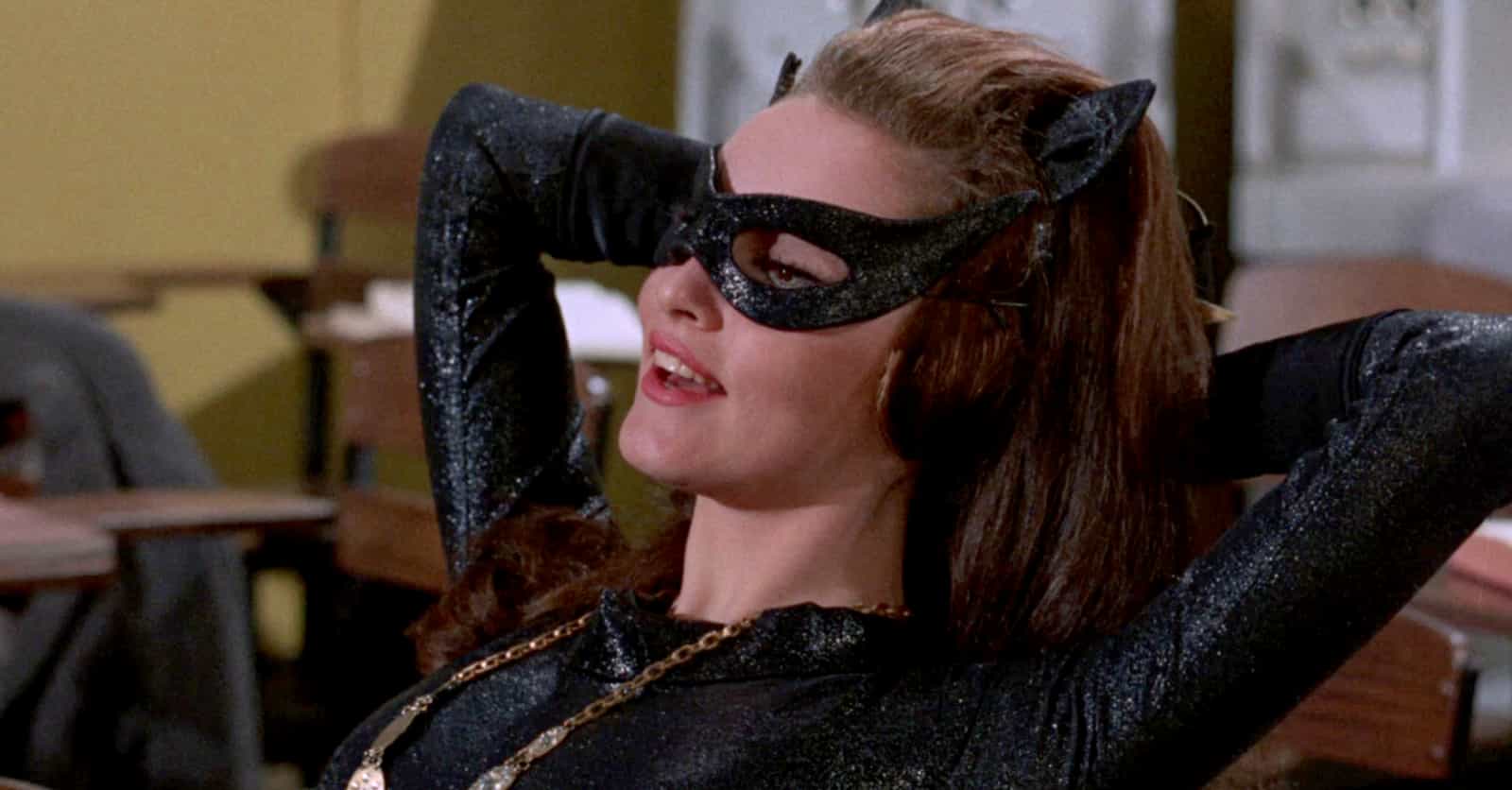 The Best Actresses Who Played Catwoman
The ultimate "will they or won't they" in comics might be Batman and Catwoman. Whether it's Bruce Wayne and Selina Kyle trying to make their disparate lives mesh up or their pure superhero personas sparring with kicks and words on the rooftops of Gotham, where there's Batman, there's Catwoman. Several famous actresses have played Catwoman in films, TV shows, and animated projects. Sometimes they've also got to play her alter ego of Selina Kyle but more than anything these women are Catwoman, claws and all.
Catwoman must be fun to play, as some actresses who played the Gotham villain reprised the role in multiple projects. Who will you find on this list of all Catwoman actresses? Zoe Kravitz voiced Catwoman in the 2017 film, The Lego Batman Movie. Other famous actors that played Catwoman include Eartha Kitt, Michelle Pfeiffer, and Lee Meriwether. The first Catwoman, Julie Newmar, reprised her role as Catwoman 50 years after the original Batman television series when she voiced the cat burglar in Batman: Return of the Caped Crusaders.
Many of the best Catwoman actresses were portrayed by award-winners, though they weren't always positive awards. Halley Berry portrayed the title character in the 2004 film, Catwoman. A box office bomb, the movie went on to receive four Golden Razzie awards for being one of the worst films of the year. Anne Hathaway studied martial arts in order to play Catwoman in the 2012 film, The Dark Knight Rises.
Give the best performances a vote up and share which Catwoman actresses you think are the cat's meow.
---
Julie Newmar played Catwoman in the first two seasons of Batman in the early 1960s. She previously won a Tony award for her performance in The Marriage-Go-Round.

Michelle Pfeiffer played Catwoman in the 1992 film, Batman Returns. She became proficient in whip skills for the role.

Lee Meriwether played Catwoman and Miss Kitka in Batman: The Movie (1966). She was one of the few cast members who wasn't already known from the original show.

Eartha Kitt played Catwoman in the third season of Batman (1967). Julie Newmar previously played the notorious villian.

Anne Hathaway played Catwoman in the 2012 film, The Dark Knight Rises. The actress studied martial arts to prepare for the role.