Actresses
20 Actresses Who Pretty Much Play Themselves In All Of Their Films

2.4k votes
721 voters
14.4k views
20 items
List Rules Vote up the actresses who seem most similar IRL to the characters they play.
The entertainment industry isn't known for churning out tons of interesting roles for women; although, it's getting better to some degree. This, in part, creates a situation in which actresses who are a lot like their characters get pigeonholed into roles. The biggest culprit is profits. To guarantee box office returns, studios tend to play it safe and choose actresses who are the same as their characters. If the picture needs a hopeful mother, call Jennifer Garner. If it calls for a quirky millennial, call Ellen Page. Fair or not, that's how a lot of films get made, and even the greatest American actresses are not exempt. It has become what audiences expect.
One shining example of actresses known for roles similar to their real personalities is Felicia Snoop Pearson from The Wire. After meeting Wire star Kenneth Michael Williams at a Baltimore bar, Snoop found her way onto the series, playing a version of herself. Jennifer Lopez probably solves crime at night on the way to set, right? And every time we see Kristen Stewart, she's in the middle of something important and doesn't want to be bothered, okay?
Melissa McCarthy, Cameron Diaz, and Zooey Deschanel are just a few examples of actresses who are a lot like their characters... we're guessing. It feels true, anyway.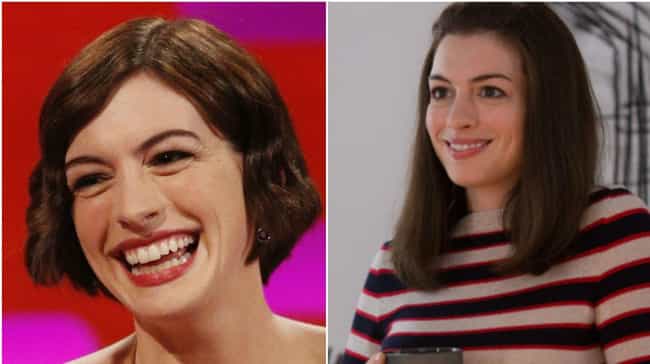 In real life: Can't tell if she's on all the time or an excellent piece of A.I., but Hathaway appears to be so nice and happy that it's creepy.
In film and TV roles: She roamed the edges of edgy in Rachel Getting Married and Les Miz, but it's hard to buy Hathaway as deeply unhappy onscreen. We don't know about her as a person, though. Maybe she cries into a large, expensive pillow hourly to make way for that million-watt smile. Even getting stuck in space with Matthew McConaughey didn't dampen her spirits. Hopefully, she'll be allowed to cut loose one day and play the serial killer she's capable of portraying.
Notable quote: "There's something very addictive about people pleasing. It's a thought pattern and a habit that feels really, really good until it becomes desperate."
Agree or disagree?
see more on Anne Hathaway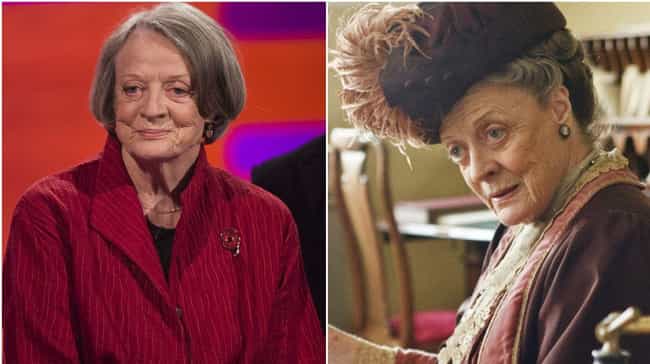 In real life: There's a reason Smith has such a razor-sharp tongue; she's known to keep it sharp in real life. Downton Abbey producer Rebecca Eaton told the Telegraph, "Maggie Smith is a handful, it's true. She's very difficult," Eaton said."She knows her worth, and she's tricky on the set, but she delivers when the time comes." Other actors have called her "terrifying."
In film and TV roles: No one can lay down a burn in a costume drama like Smith. When you're in your 80s, and you've been in the business for decades like Smith has, you're entitled to it. Smith is one of the main reasons Downtown Abbey was so successful, delivering insults with a gloved hand perched upon on a silver-tipped cane like a Victorian boss. She was equally brilliant in 2015's Lady in the Van. Smith is always on point, especially when she's terrifying.
Notable Quotes: When asked about her reputation, Smith chuckles. She's a posh gangster.

Agree or disagree?
see more on Maggie Smith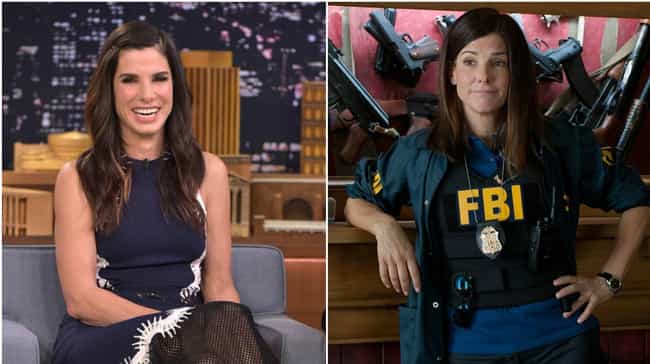 In real life: She seems like a level-headed person who would totally have your back if she weren't somewhere on a set or developing a project. Bullock is coated in Teflon. Even Jesse James's mess couldn't singe her image.
In film and TV roles: Undercover in the FBI, lost in space, Melissa McCarthy's straight man, or sassing in a Texas drawl, Bullock doesn't need to be entrenched in a method role to be a big box office draw. People like Sandy because she's Sandy.
Notable quote: "Nobody can make me cry in public. I'll punch them first before they make my mascara smear."

Agree or disagree?
see more on Sandra Bullock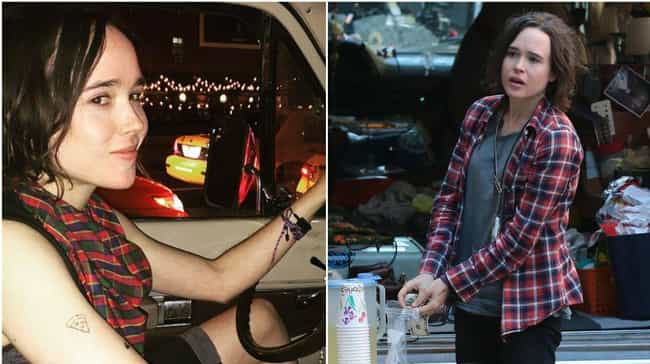 In real life: Page is like a Wes Anderson movie, unique and made of odd magic with a serious undercurrent of plaid flannel shirts. As her authentic self, she's brought a new layer to her career.
In film and TV roles: She chooses roles that all seem to lead right back to her central core. Authentic, offbeat, and complicated.
Notable quote: "I don't really want to do the Hollywood thing. I think you ought to try to say something with your movies."

Agree or disagree?
see more on Ellen Page