Unspeakable Times
The Giant, The Genius, And The Grotesque: The Life And Crimes Of Edmund Kemper

When he was just a teenager, Edmund Kemper committed a double homicide that shocked both his family and police, leading medical professionals to diagnose the 15-year-old with a serious mental illness. After spending several years in a psychiatric hospital, however, Ed Kemper was released at the age of 21, only to commit the series of killings that earned him the nicknames the "Co-ed Killer" and the "Co-ed Butcher" within months of leaving the secure facility.
However, his penultimate killing, in which Kemper murdered the woman he blamed for many of his problems, was truly shocking, not only because of his relationship to the victim, but also because of the depraved acts he subjected her body to after beating her to death with a hammer. Now in prison for his crimes, the necrophiliac serial killer, one of the most intelligent serial killers the FBI has ever interviewed, appears to have no interest in returning to the outside world, and he has repeatedly taken steps to guarantee he will the spend the rest of his life behind bars.
He Murdered His Grandparents When He Was A Teenager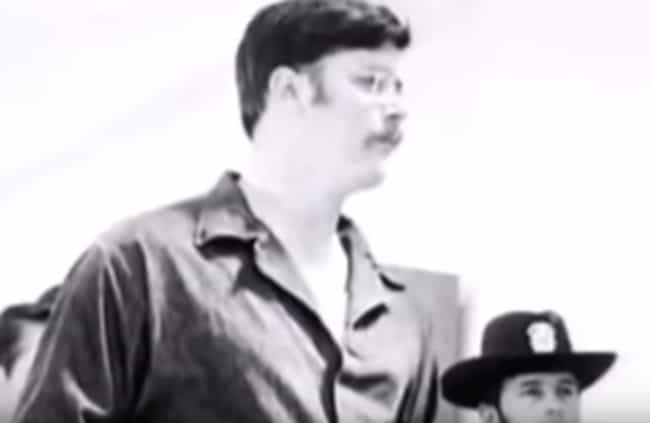 On August 27, 1964, 15-year-old Edmund Emil Kemper III killed his first victims when he murdered both of his paternal grandparents while staying with them at the elderly couple's ranch in North Fork, California. Kemper killed his grandmother Maude by shooting her in her back and head with a rifle and stabbing her repeatedly, and then he murdered his grandfather by shooting his namesake when he arrived home.
After ending the lives of both of his grandparents, Kemper phoned his mother to tell her what he'd done. When police arrived at the remote California farm, Kemper explained the murders by telling officers, "I just wondered how it would feel to shoot grandma."
He Was Freed For Killing His Grandparents When He Was 21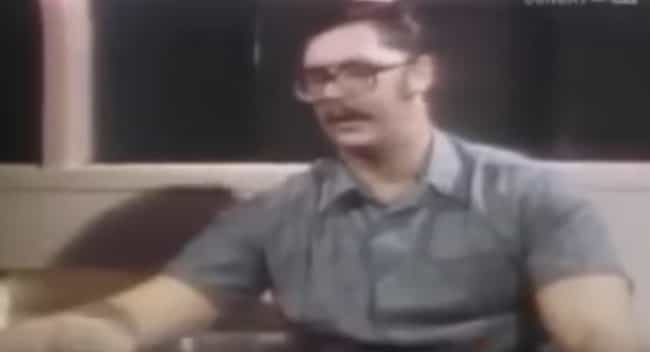 After killing both of his grandparents with a rifle, the authorities determined 15-year-old Edmund Kemper was criminally insane, so he was committed to California's Atascadero State Hospital for evaluation and treatment. While at Atascadero, Kemper helped out in the hospital's psychology lab and even gave psychological exams to other patients, furnishing him with a unique insight into the instruments used to determine sanity.
As a result, Kemper was able to convince hospital officials he was no longer criminally insane, nor was he threat to others. Consequently, Kemper was released when he turned 21, just six years after he murdered his grandmother and grandfather, and he moved into his mother's apartment near Santa Cruz and got a job with the California Highway Department.
He Killed Female Hitchhikers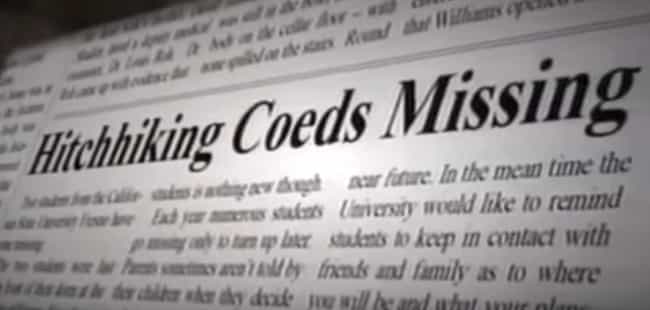 On May 7, 1972, less than six months after he was released from Atascadero State Hospital for killing his grandparents, Kemper murdered Anita Mary Luchessa and Mary Ann Pesce, two 18-year-old college students he picked up as hitchhikers. He drove the teenagers to an isolated area, stabbed and strangled the girls to death, and took their corpses back to his home, where he engaged in a disturbing post-mortem ritual.
Months later, on September 14, 1972, Kemper offered to drive 15-year-old Aiko Koo to a dance class. However, instead of taking the teenager to her destination, he threatened Koo with a gun and drove her to a remote location. Incredibly, he accidentally locked himself out of the car, leaving the 15-year-old inside the vehicle with his keys, but Kemper was somehow able to convince the girl to open the door for him. Sadly, he choked Koo to death and took her lifeless body back to his house.
On January 7, 1973, Kemper killed a fourth female hitchhiker, 18-year-old Cynthia Ann Schall, after driving the college student to a secluded spot and shooting her to death. The following month, Kemper murdered Rosalind Heather Thorpe, 23, and Alice Helen Lie, 20, by shooting both of them with a .22 caliber pistol. After killing the young women, Kemper wrapped their dead bodies in blankets and drove through a security gate, telling the guard his passengers had passed out from drinking too much.
He Dismembered His Victims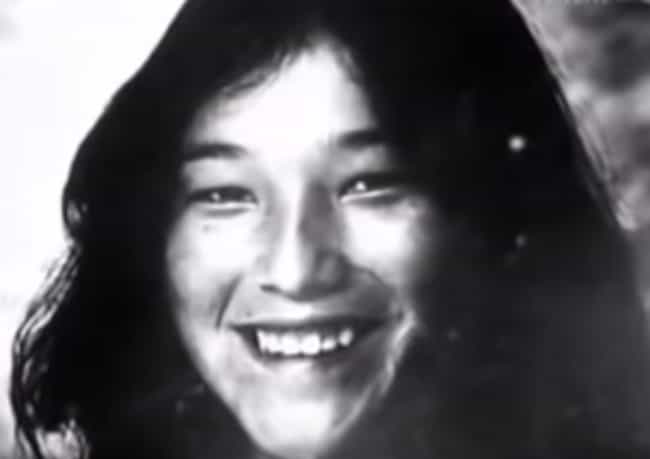 After killing his victims, Edmund Kemper brought their dead bodies back to his home to dismember their corpses, sometimes performing this grisly task in his bathtub. In the case of 15-year-old Aiko Koo, he decapitated the teenager and put her head in the trunk of his car, intending to dispose of it in the mountains. On his way to discard Koo's remains, Kemper kept a scheduled appointment with a psychiatrist: the doctor deemed the serial killer no longer a threat to others, recommending his juvenile record should be sealed, all while Kemper had a severed head in the trunk of his vehicle.
In an interview with the authorities after he was apprehended, Kemper admitted that when he saw an attractive woman, part of him thought about what it what it would be like to take her on a date, while another part of him wondered "how her head would look on a stick."