5.3k votes
1k voters
185.5k views
17 items
Adam Levine tattoos, ranked by fans of the sexy star and of body art. Adam Levine is best known as the lead singer and frontman of pop rock band Maroon 5. The internationally recognized group released its breakthrough album Songs About Jane in 2002 and has since delivered chart-topping hits such as "Harder to Breathe," "Payphone" and "Moves Like Jagger," a duet with Christina Aguilera. Adam Levine is also an occasional actor and a judge/voice coach on NBC's hit reality competition series The Voice.
Adam Levine's tats honor the people in his life that are most important to him and remind him of how far he's come in the entertainment industry. Levine has at least 15 tattoos, each with a special meaning or memory. Adam Levine's body art includes a remembrance to his late golden retriever Frankie Girl with a paw print and her name etched on the back of his shoulder. He also honors his mom with a couple of tattoos as well as his love for his band Maroon 5.
Similar to other stars that have tattoos, such as Christina Aguilera body art or Lil Wayne tats, Adam Levine has made headlines several times as he has added a new tattoo to his collection. He is one of the hottest tattooed celebrities and famous people with tattoos.
If you've ever wondered what tattoos does Adam Levine have or if you've ever find yourself asking the question "what are
the meanings behind Adam Levine's tattoos"
then take a look at this list of 15 of Levine's tattoos.
back to page 1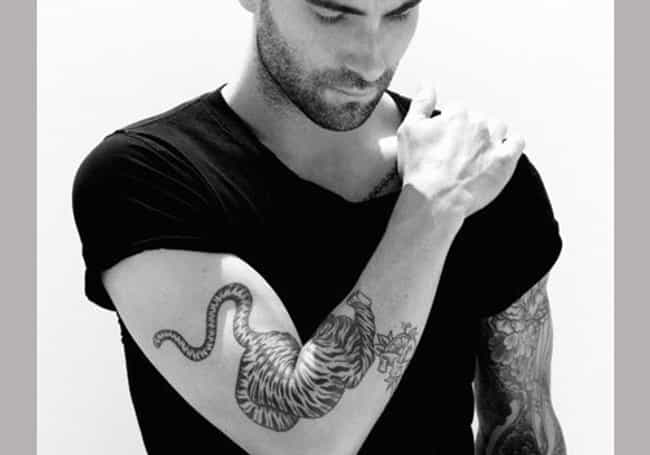 The rocker has a tiger crouching on his right inner elbow.
Is this cool?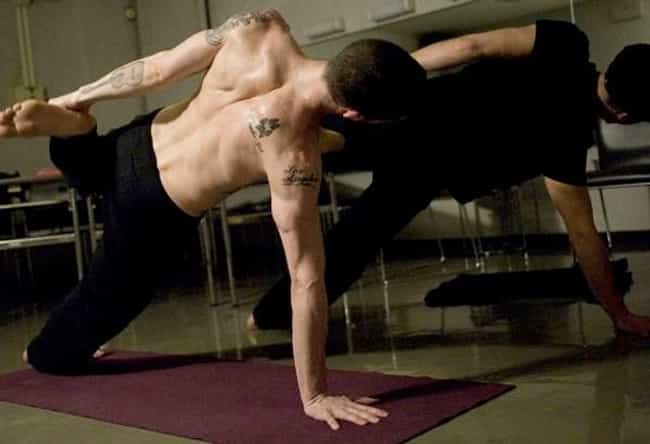 The paw print on the back of his right shoulder represents Adam Levine's love for animals, in particular his beloved golden retriever Frankie Girl, who has since passed away.

Is this cool?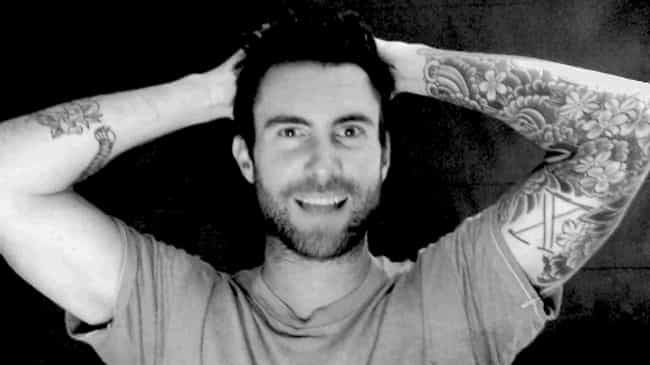 Adam Levine's "X" tattoo, the Roman numeral representing the number 10, celebrating Maroon 5's 10 year anniversary as a band.

Is this cool?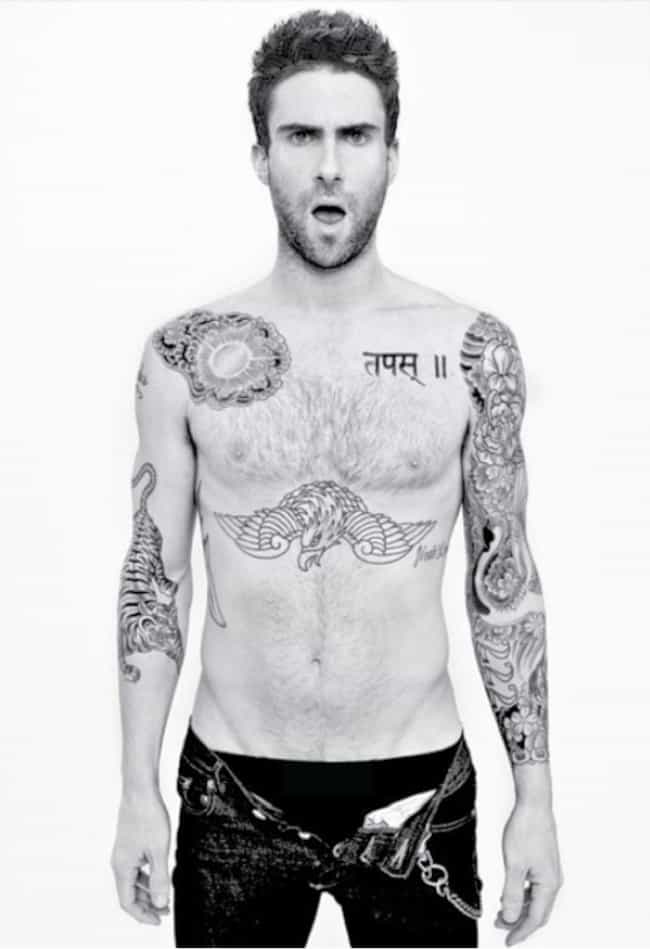 The "222" on Adam Levine's forearm represents the door number of the very first studio that Maroon 5 ever recorded in.

Is this cool?