Total Nerd
Hidden Details In The 'Addams Family' Movies You May Have Missed

Updated June 3, 2019
13.2k votes
2.5k voters
205.3k views
14 items
List Rules Vote up the little details you didn't catch watching the films.
The Addams Family movies are an Easter egg hunter's dream. Not only do they include references to the comic strips of Charles Addams, but they're filled with minor details and hidden gems that improve the films with each consecutive watch. These background set pieces, props, and character actions that are kept from the forefront of the frame in The Addams Family movies show a dedication to detail rarely present in blockbusters.
Where does the family keep their dubious, possibly sadistic devices? Does Pugsley have kleptomania, or is he just deeply disturbed? And where was Uncle Fester prior to the events of The Addams Family? All of these questions are answered in details that were squirreled away in the nooks and crannies of Barry Sonnenfeld's gothic comic masterpieces.
The Weeds In The Master Bedroom Wilt And Grow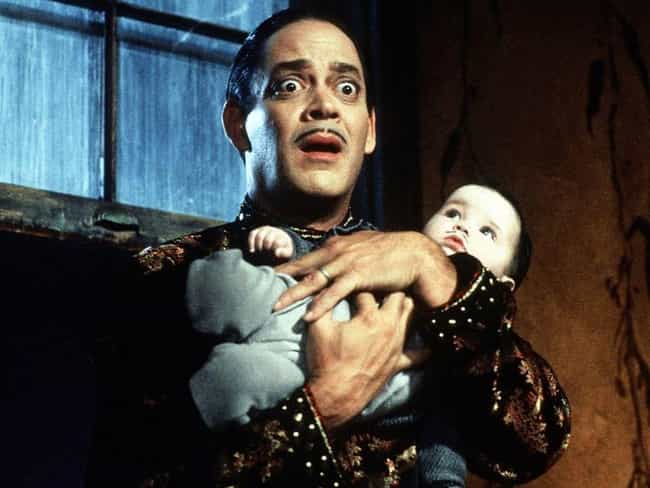 An incredibly subtle change in the Addams Family master bedroom plays out across nearly 20 minutes of Addams Family Values. Early on in the film, when Gomez catches Pubert as he's falling from the top of the mansion, he brings the baby into the master bedroom. A glance at the wallpaper will reveal that it's decorated with wilting weeds.
After dropping Wednesday and Pugsley off at Camp Chippewa, Gomez and Morticia return home, where their weed wallpaper is suddenly flourishing.
The Cemetery Contains A Sly Nod To Ansel Adams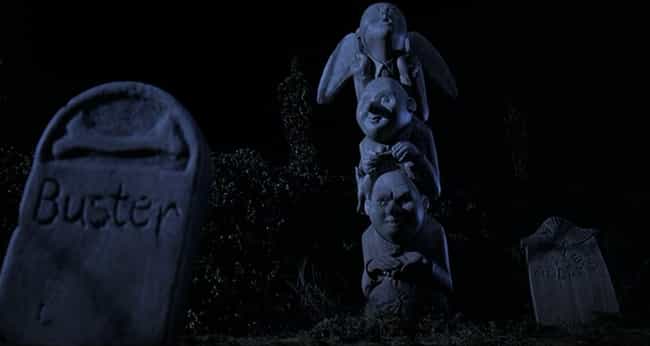 The family's cemetery, situated behind their mansion, features headstones for all of the family's most prominent members - both deceased and living. A plot stands ready for Morticia and Gomez when they inevitably shuffle off the mortal coil.
One notable family member with a headstone - though only visible on screen for a moment - is Ansel Addams, a reference to photographer Ansel Adams. Adams is best known for his stunning black-and-white landscape photography, specifically of the National Parks.
Chippewa's Translation Is Purposefully Misleading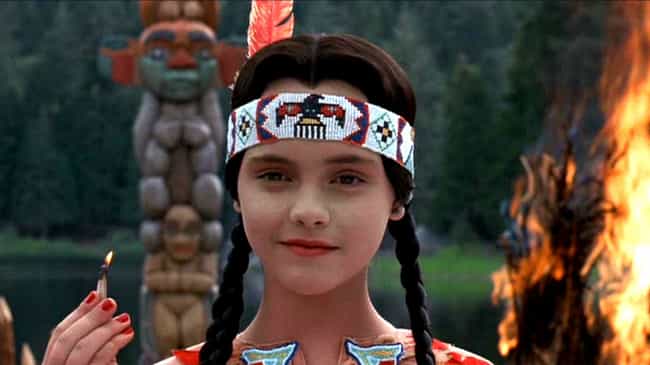 Even though Wedensday claims that Chippewa means "orphan," it actually translates to "Ojibwae," the name of a First Nations tribe that existed through much of North America. This is the first of many digs the film takes at white appropriation of Native culture.
The Family Is Related To An Alternate-Universe J. P. Morgan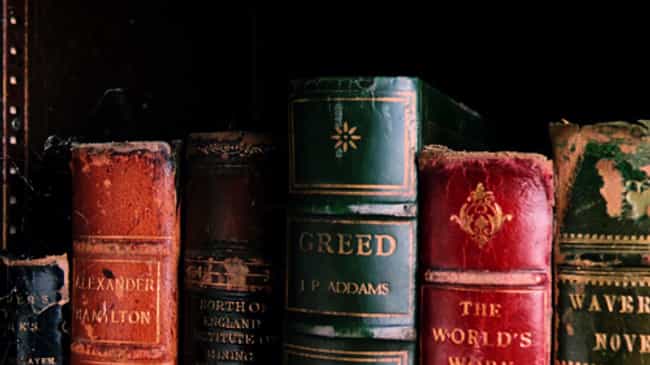 The book that unlocks Gomez's treasure vault is Greed by J. P. Addams, an obvious reference to finance magnate J. P. Morgan. While Morgan never wrote a book - nor had a book written about him - called Greed, the author's initials clearly implicate Morgan as the Easter egg's intended target.