Attractions

List of Famous Adelaide Buildings & Structures

List of the famous landmarks that make up the Adelaide skyline, listed alphabetically with photos when available. Adelaide architectural landmarks as well as other major buildings, dwellings, and other structures in Adelaide are included on this list. Information about these Adelaide buildings is included on this list, such as when the building first opened and what architectural style it falls under. List includes both new buildings in Adelaide and older historic landmarks.
Beaumont House and Westpac House are included in this list.
This list answers the question, "What are the most famous buildings in Adelaide?"
This is a good reference for research into the historical architecture in Adelaide. Famous architectural houses within the city of Adelaide are included as well, sometimes by address, other times listed by the name of the original home owner.
Adelaide City Park is a football stadium located in Adelaide, Australia. ...more on Wikipedia
City/Town: Australia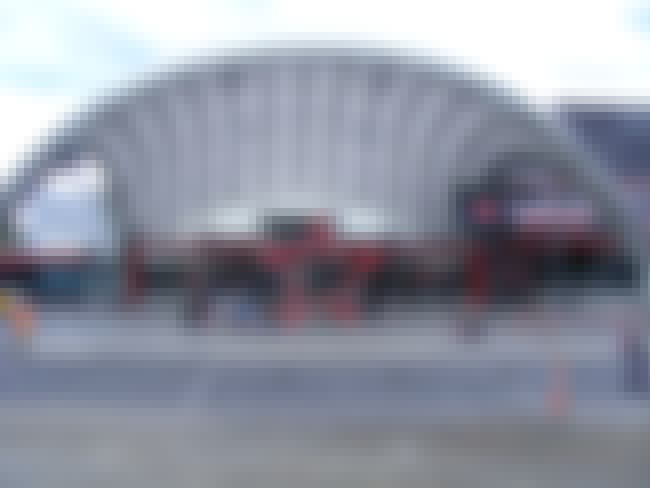 2
Adelaide Entertainment Centre
Adelaide Entertainment Centre is an indoor arena located in the South Australian capital of Adelaide, and is used for sporting and entertainment events. It is the principal venue for concerts, events and attractions for audiences between 2,000 and 12,000. It is located on Port Road in the suburb of Hindmarsh, just north of the Adelaide city centre. With modern architecture and acoustics, function rooms and award winning catering, the Adelaide Entertainment Centre provides a live entertainment venue for hundreds of thousands of people each year. In 2010 the Adelaide Entertainment Centre completed a $52m redevelopment with a new entry and Theatre complex. ...more on Wikipedia
City/Town: Port Road, Adelaide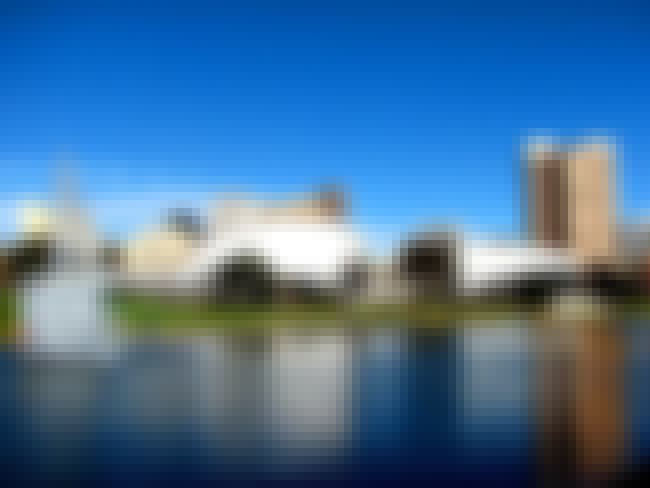 3
Adelaide Festival Centre
The Adelaide Festival Centre, Australia's first multi-purpose arts centre, was built in 1973 and opened three months before the Sydney Opera House. The Festival Centre is located approximately 50 metres north of the corner of North Terrace and King William Street, lying near the banks of the River Torrens and adjacent to Elder Park. It is distinguished by its three white geometric dome roofs and its plaza consisting of lego block-like structures to the south and lies on a 45-degree angle to the city's grid. It is the home of South Australia's performing arts. The Centre is managed by a statutory authority under the Adelaide Festival Centre Trust Act 1971 which is responsible for encouraging ...more on Wikipedia
City/Town: Adelaide, Australia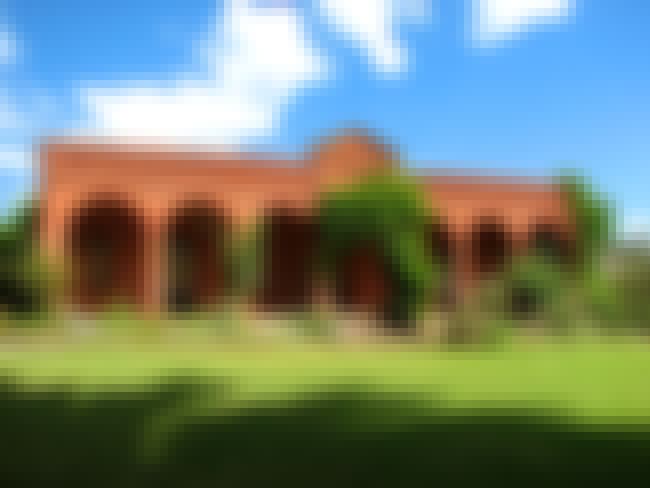 Beaumont House, occasionally known as Claremont, is an eclectic Romanesque-Classical brick residence located at 631 Glynburn Road in Beaumont, South Australia. Beaumont House was constructed for Augustus Short, the first Anglican bishop of Adelaide and founder of St Peter's Cathedral. Beaumont House was constructed on land initially owned by Sir Samuel Davenport, a wealthy Adelaide landlord. Following Short's move back to England, Davenport purchased the house—the second of five eventual owners. Following three sales between 1907 and 1911, the house was then transferred to the National Trust of South Australia in 1968. ...more on Wikipedia
City/Town: South Australia, Australia
Opened: Jan 01 1851
see more on Beaumont House