Culture
This 91-Year-Old Grandma Guessing Pokemon Names Is The Most Adorable Thing You'll See All Week

If you need something to bring your week up, this adorable video of a grandma guessing Pokemon names is perfect. From the popular YouTube channel Our Epic Life, this sweet grandma learns about Pokemon for the first time from her granddaughter. The concept is simple enough. The grandma is asked to guess the name of the three starter Pokemon, and somehow, the results are hilarious and surprisingly touching.
There is something endearing about this 91-year-old grandma guessing the name of Pokemon. She is sincerely worried about these "beautiful animals" battling each other and has some creative guesses for their names. While it's only three minutes long, this viral video of a grandmother guessing Pokemon games will leave you delighted all day.
This 91-Year-Old Grandma Had Never Seen Pokémon Before
Vlogger Allaray, owner of the Our Epic Life channel, decided to shake things up one week in September 2017. Instead of posting the usual videos of her and her daughter going about their day-to-day lives, she invited her 91-year-old grandmother onscreen to guess the names of the original three starter Pokémon and their evolutions.
If you look at Pokémon from an outsider perspective, it's more than a little odd. This grandmother is entering that world at 91, and her reactions are priceless.
She's Doesn't Want To See These Beautiful Animals Fighting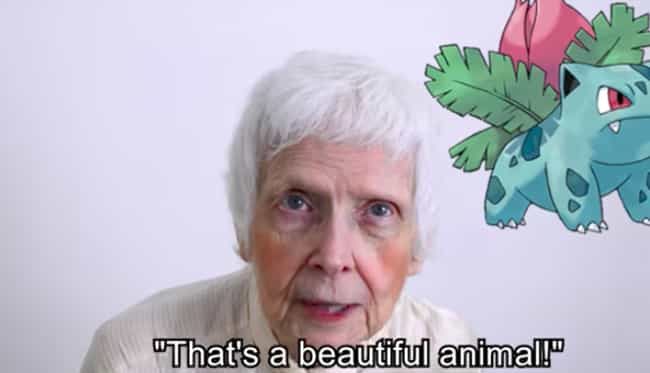 Many millennials who loved Pokémon growing up realized, as adults, that the premise of the game is a little too close to dog/cockfighting for comfort. This is not lost on the 91-year-old grandmother, who adorably sticks up for the poor little pocket monsters.
When her granddaughter explains to her she's going to use Ivysaur to "battle people," the shocked grandmother replies, "You can't battle people. That's a beautiful animal." You have to admit, it's a fair point.
She Gives Charmander A Proper Name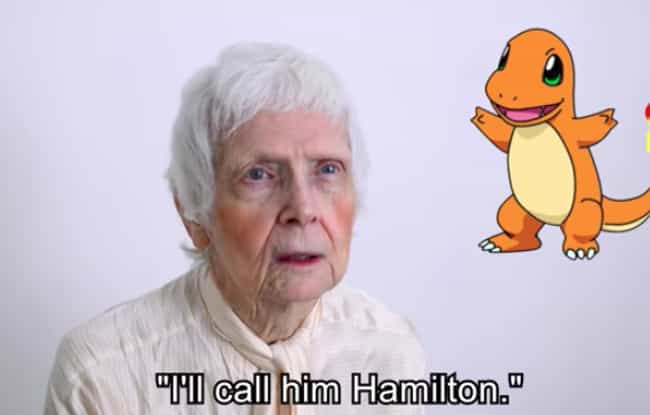 Charmander has always been considered one of the cuter starter Pokémon, so it's unsurprising this grandmother takes a liking to the little guy. She decides to name him "Hamilton" – maybe a nod to the hit Broadway show? – causing uproarious laughter from her granddaughter.
The grandmother is baffled by this, exclaiming, "What's so funny about it? He's Hamilton."
She's Embarrassed At Almost Letting Out A Curse Word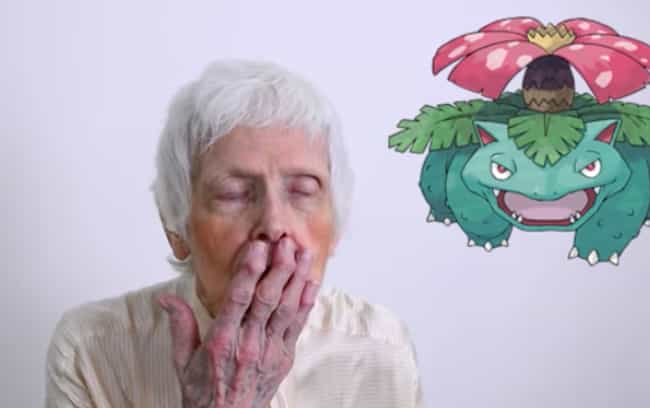 After guessing the name "a ribbon" (not clear where she came up with that one), the grandmother is informed the Pokémon in question is actually called Venusaur. Baffled, she utters, "What the he-" before stopping herself and covering her mouth in shock.
At 91, cursing online probably seems like a major faux pas.