Weird History
Meet The Unkillable WWI Soldier Who Lost An Eye And A Hand But Considered War 'Fun'
March 16, 2020
3.6k views
13 items
Bold, brash, and just a little bit bonkers, Adrian Carton de Wiart was heralded as the "unkillable soldier" for good reason: Nothing slowed him down. As a veteran of some of the 20th century's deadliest conflicts, Carton de Wiart endured everything from serious head wounds to missing limbs but never seemed to consider the immense costs of war.
Adrian Carton de Wiart was born in Brussels in 1880 and spent part of his childhood in Cairo. Thanks to his family's relative wealth and privilege, he was educated in England under the expectation that he would become a lawyer.
But Carton de Wiart was soon lured off this path by a lust for battle. He served in the British Army in no fewer than three conflicts: the Second Boer War, WWI, and WWII, not to mention several other military escapades in between. Throughout these experiences, he lost an eye, had his hand amputated, and endured many, many more lesions that ravaged his body. Despite all of this, Carton de Wiart fought on with a steely resolve. His spirit even impressed Winston Churchill, who contributed the forward to Carton de Wiart's memoir Happy Odyssey. He lived to the age of 83, taking his last breath in Ireland in 1963.
There is a fine line between heroic relentlessness and foolhardy recklessness - and Adrian Carton de Wiart gleefully danced along that line during his long tenure in the British Army.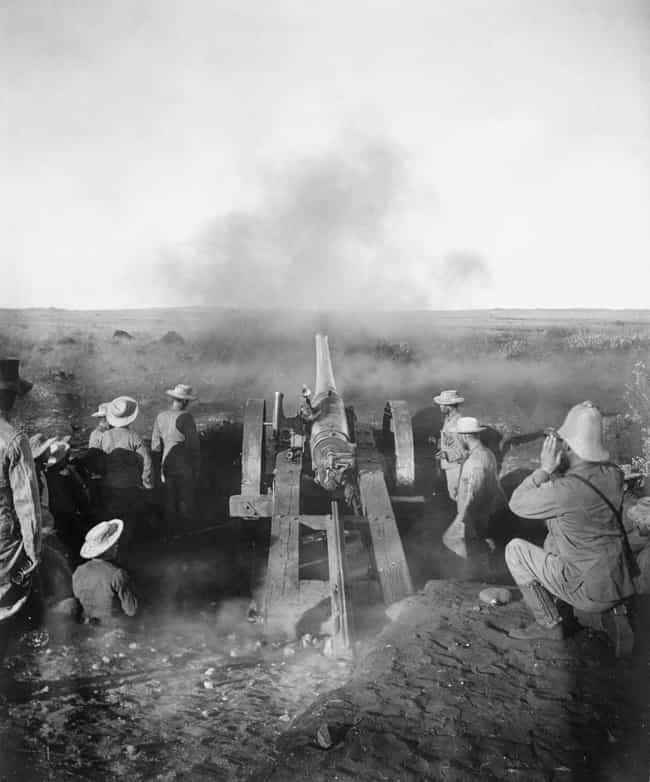 He Lied About His Age And Nationality So He Could Fight In The Boer War
Adrian Carton de Wiart was a student at Oxford when the Second Boer War - an imperial struggle between Britain and South African Boers - broke out in 1899. As a Belgian national who had spent his childhood in Cairo, he didn't have a real stake in the conflict - but he really, really wanted to fight. So he went behind his father's back and fabricated his nationality, age, and name to enlist in the British Army.
In Carton de Wiart's own words:
At that moment I knew, once and for all, that war was in my blood. I was determined to fight and I didn't mind who or what. I didn't know why the war had started, and I didn't care on which side I was to fight. If the British didn't fancy me I would offer myself to the Boers, and at least I did not endow myself with Napoleonic powers or imagine I would make the slightest difference to whichever side I fought for... My personal problem was how to enlist... From a British point of view I was ineligible, being under age and a foreigner. I decided there was only one way, to pass myself off as British and enlist under a false name and age... It was all too easy. The recruiting office was pandemonium and only too eager for fresh young blood.
Taking bullets in the abdomen and groin during his service in South Africa did nothing to stifle his enthusiasm for conflict.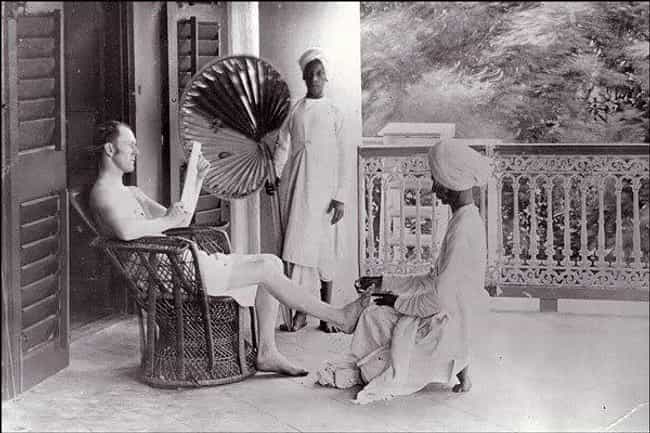 He Did A Stint In India And Shot A Man Who Simply 'Annoyed' Him
After serving in the Boer War, Adrian Carton de Wiart decided that combat was his life's work, so he obtained a position in British India with the Irish Dragoon Guards in 1902.
While in India, his interest in conflict continued to shape his interactions with the world. As he was recovering from an incident, he fired at someone simply because he was "annoyed" by the man's conduct:
About this time I very nearly lost my commission in India. I was convalescing after my cracked ribs... and shooting in the Murree Hills. One of the coolies annoyed me and I threw some stones at him. He got himself out of range of the stones, turned round, and laughed at me. This was too much for my temper and I promptly put up my gun and peppered him in his tail, no doubt inconvenient for him but certainly not dangerous. However, he ran to the nearest cantonment magistrate's office and reported me and I was put under arrest next morning. I had to pay a heavy fine, but I saved my commission.
Carton de Wiart had apparently also adopted the imperial prejudices that sustained Britain's empire: He fired at the Indian laborer - whom he called a "coolie" - for laughing at him.
After He Lost His Eye, He Was Depressed, Fearing He Wouldn't Get To Fight Again
When Britain entered WWI, Adrian Carton de Wiart eagerly participated.
His enthusiasm didn't shield him from the dangers of combat, and during one incident, his eye was blasted out. According to his memoir, his worry was not primarily for his health or the intensity of the conflict; instead, he worried that loosing an eye would impede his ability to fight on. As he lamented in his memoir:
People imagine the loss of a hand to be far more serious than the loss of an eye, but having tried both I can say sincerely that it is not my experience. It is rather my private conceit that I can do most things a two-handed man can do, and almost as quickly, but I do not think a single day has passed when I had not missed my eye.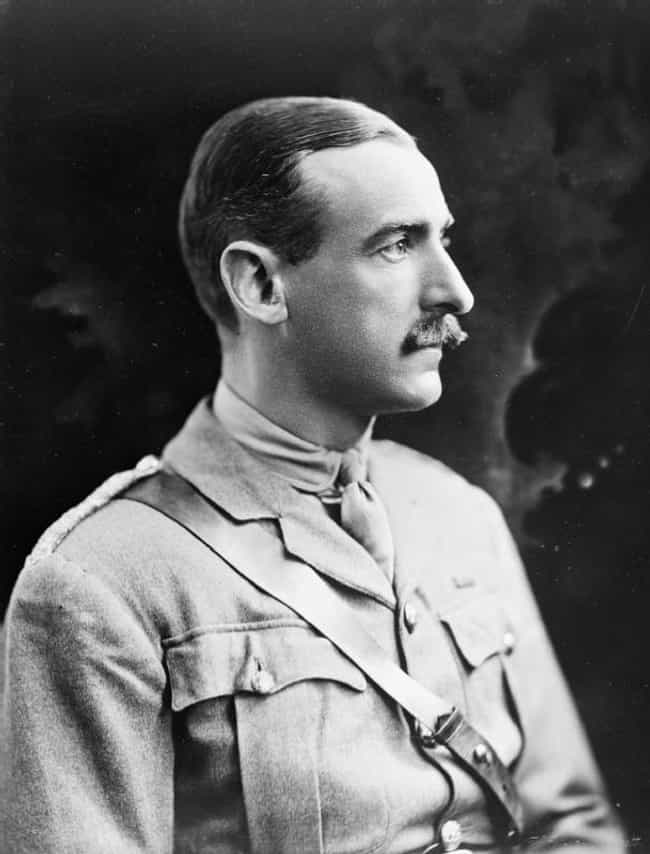 He Considered War-Torn 1916 'One Of The Luckiest' Years Of His Life
For millions of troops who served in WWI, the conflict oscillated between boredom and trauma. But for Adrian Carton de Wiart, it was an exhilarating joy.
He looked back on 1916 as a particularly fine year for him - despite the fact that he lost an eye and a hand. As he wrote in Happy Odyssey:
I shall always look back on this particular year as one of the luckiest of my life... In less than a year I had risen from a captain to a brigadier-general, and at that moment I believe I was the youngest brigadier-general in the Allied armies.
His professional success contrasted with the massive scale of loss that occurred in 1916, a year that saw Verdun and the Somme, two of history's deadliest battles that resulted in millions of casualties.
Recounting his experience during WWI, he emphasized, "Frankly, I enjoyed the war. Why do people want peace if the war is so much fun?"