Total Nerd
13 Adult Easter Eggs You Never Noticed In Disney Movies

7.2k votes
1.8k voters
929.8k views
13 items
List Rules Vote up the craziest NSFW Disney easter eggs you can't believe you missed.
Disney films are family favorites, but it isn't all just kid stuff. Born out of either being completely disgruntled at work, or maybe just for fun, animators sneak in some hidden
adult things in Disney movies
all the time. Some of these dirty
Easter eggs in Disney movies
were included as an "in-joke" for the parents, or spliced in for only the adept animators to notice. In fact, some of them are so raunchy, they were edited out in later releases of the movies. In any case, read this list
of the most famous hidden adult Easter eggs in Disney movies,
and re-watch some of these films to see if you can find them yourself.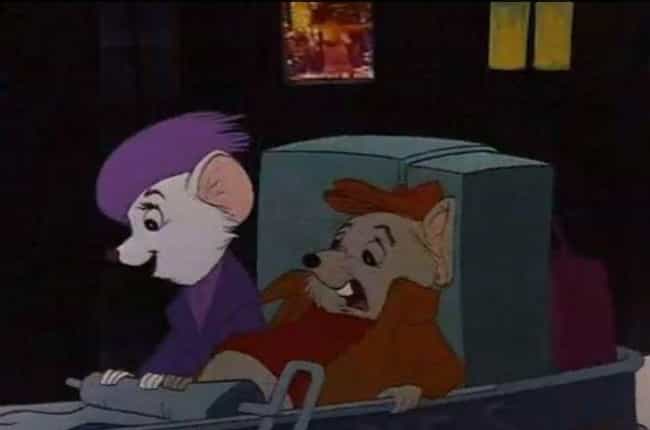 In 1977's The Rescuers, Bianca and Bernard fly by topless woman in a window in the background. The woman's breasts were on display for a brief second, barely noticeable at all. Disney claims that this was added as a prank by the post-production team.
Once discovered, VHS copies of the movie were recalled and the shirtless lady was removed in future editions.

Did this surprise you?
see more on The Rescuers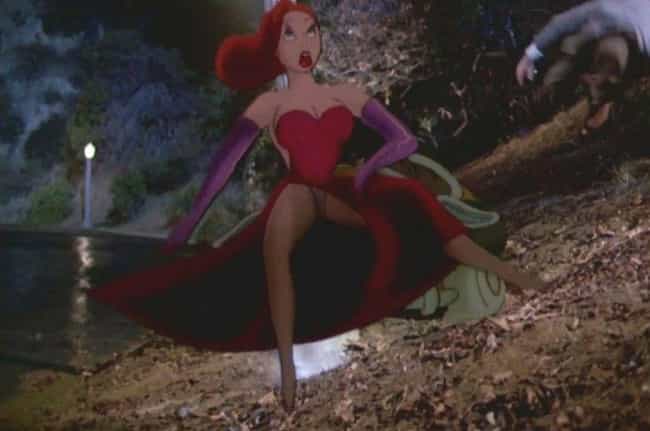 Jessica Rabbit isn't bad, she's just drawn that way. And whoever was in charge animating this car crash sequence was being very, very bad.
For a split second when Jessica Rabbit is being thrown from her vehicle, eagle-eyed viewers could see that Ms. Rabbit doesn't wear underwear. Newer DVDs and Blu-Rays of this 1988 classic have digitally covered Jessica's privates.

Did this surprise you?
see more on Who Framed Roger Rabbit
Baby Herman Fingers His Nanny Who Framed Roger Rabbit?
In what is possibly the lewdest action in modern mainstream animation, Baby Herman stuck his middle finger up the skirt of his "nanny" in the
Who Framed Roger Rabbit?
movie. Many thought this went too far and the finger would be edited out of home versions of the film once it was released on DVD.

Did this surprise you?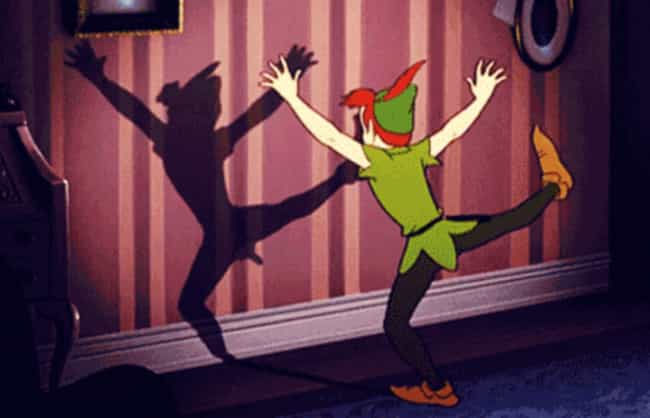 When Peter Pan is dancing around with his shadow, it seems like his shadow is showing off his Lil' Petey. Many dispute that it's just the shadow of the fringe from Peter's shirt, but it appears to be too phallic in shape. You decide.

Did this surprise you?
see more on Peter Pan