Adult Jokes

Adult Jokes You Never Noticed in Pixar Movies

4.4k votes
605 voters
79.3k views
28 items
List Rules Vote up the adult jokes you can't believe you missed when you first saw these Pixar movies
No studio has a hold on the world's heart quite like Pixar. The company has mastered the art of manipulation, putting cute characters in heart-wrenching situations in order to toy with our emotions. Although they seem like they're mainly for kids, there's a ton of adult jokes in Pixar movies to appeal to the older audience members.
This is a list of dirty jokes in Pixar movies that you never noticed.
A lot of these go beyond Pixar Easter eggs; they suggest something far dirtier and naughtier.
Vote up the ones that broke your brain the most.
Cars - The Top Down Truckstop

Everything about the Top Down Truckstop makes it sound like a strip club. Add the name to the fact that there's a smaller sign underneath it that says "All Convertible Waitresses," and it's hard to miss the joke.

Did this surprise you?
Toy Story - The Hooker Doll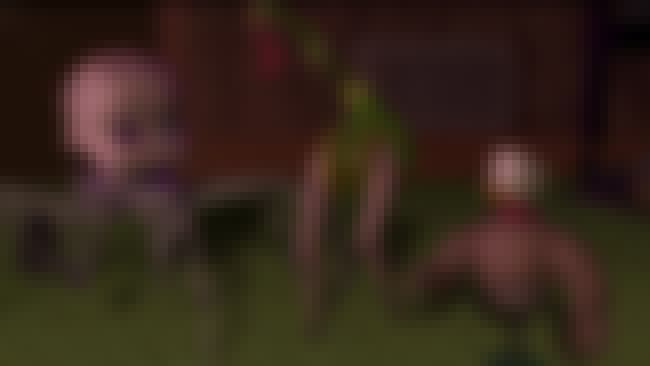 Sometimes a sight gag can go a long way and force adults to make connections that kids otherwise would miss. In
Toy Story,
the sadistic Sid has a doll that's just a pair of really long, naked Barbie legs attached to a fishing pole, complete with hook and line. It's easy to see why people think this is a representation of a hooker.

Did this surprise you?
Toy Story 2 - Buzz's 'Excited' Reaction to Seeing Jessie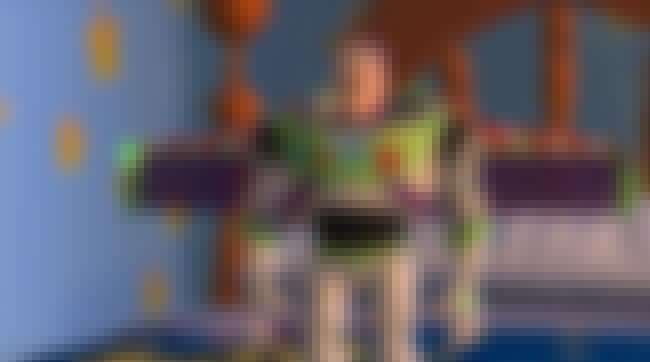 If there were ever two toys made for each other, Jessie and Buzz Lightyear would be them. Their romance is hinted at in
Toy Story 2
when Buzz witnesses Jessie letting Buster out of Andy's room. He watches the cowgirl spring into action, and in response, his wings spring erect.

Did this surprise you?
Toy Story 3 - 'No One Takes My Wife's Mouth But Me!'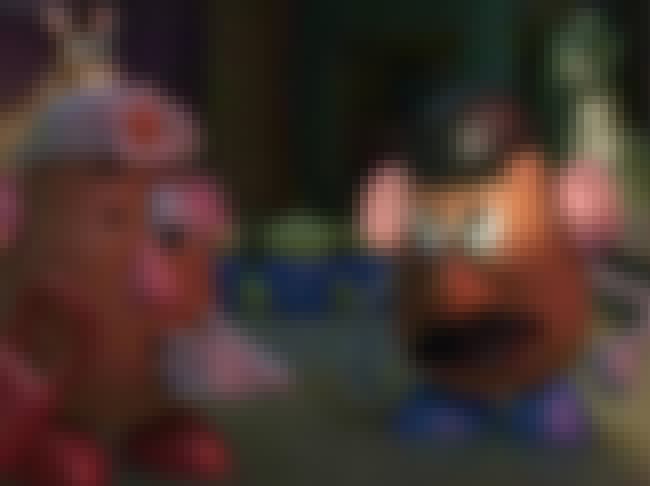 In what has become an infamous line, Mr. Potato Head boldly exclaims to Lotso, "No one takes my wife's mouth but me!" after the evil bear literally takes Mrs. Potato Head's mouth. The awkward wording has lead many to believe this was an intentional dirty joke regarding oral sex.

Did this surprise you?