Unspeakable Crimes

6 Adults Who Convinced Kids To Kill For Them

More often that not, children do as they are instructed to by adults - and usually it's for the greater good. But when an adult uses a child for insidious deeds like murder, it's even more evil and horrible than the act itself.
In the eyes of a child, what their parent or other influential adult figure in their life says, goes. This is, in some ways, a great power adults wield over children. Some adults wield that power responsibly, but some just view children as easily manipulated targets - and that takes the dynamic to the most evil extremes.
Some of these stories sound like kids who belong in horror movies. This list explores the adults who've used children to do the unthinkable, driving them to commit murder at their behest. Let's take a look at some kids turned killers who were influenced by truly psychopathic adults.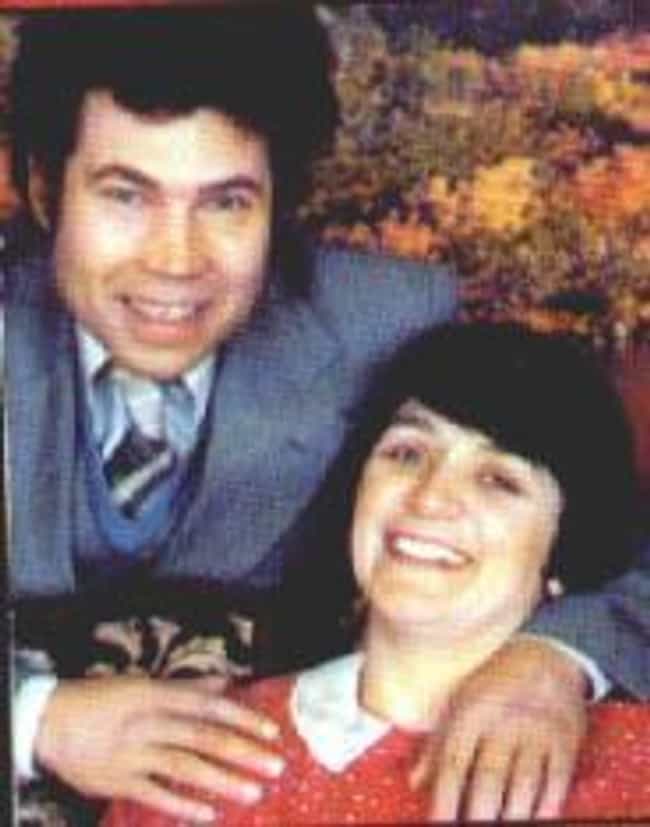 Fred West was a convicted serial murderer who terrorized England in the '60s and '70s. West claimed the lives of a suspected 13 victims, four of whom were members of his own family - his unborn child and his teenaged mistress Anne McFall, his estranged wife Rena, as well as his own daughter Heather. But West practiced his murderous pastime within his family in more ways than one, grooming his second wife, Rose West, to kill right beside him.
Rose West was just 15 when she met Fred. He immediately began manipulating her to aid him in the rape, torture, and strangulation of young girls in the Gloucester area. A victim of a traumatic childhood herself, Rose was easy prey for Fred's homicidal desires, and soon she developed a taste for killing herself.
In a blind rage, Rose murdered Fred's daughter 8-year-old Charmaine West while he was doing prison time for theft. The act, heinous and unthinkable as it was, only served to bring the two closer together. Upon Fred's release, he disposed of his young daughter's body and he and he and his wife went on to kill together for several more years.
see more on Fred West
David Brown Convinced His Daughter To Kill Her Step-Mother For Insurance Money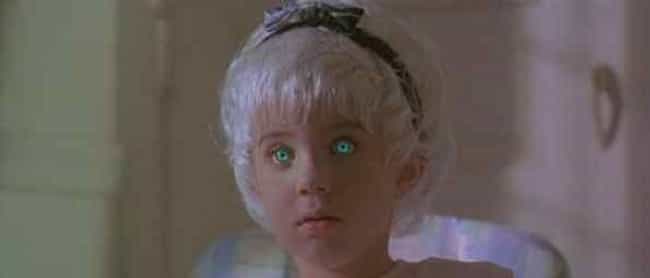 Stories of people killing their husband or wife in order to collect a large life insurance settlement seem to grace the newspaper pages with a regular frequency. While this act is certainly evil enough, it reaches another level of depravity when a parent manipulates their own child to carry out the murder, which is exactly what one California man did in 1985.
Cinnamon Brown, age 14, was arrested in Garden Grove, CA, in March of 1985. Authorities discovered her in her home after an unsuccessful suicide attempt. In a neighboring room was Cinnamon's step-mother, 23-year-old Linda Marie Bailey Brown, dead with two bullets in her chest. Cinnamon was clutching a note that read "Dear God, please forgive me. I didn't mean to hurt her."
In what appeared to be a straight-forward case - tensions between daughter and stepmother gone horribly wrong - Cinnamon was tried and convicted of murder, receiving a 27 years to life sentence. While Cinnamon went about her life in prison as a model inmate - a person her fellow prisoners could not imagine committing a cold-blooded murder - her father, David Brown lived a happily lavish life, with ritzy homes and luxury cars, all of which were funded by an $835,000 life insurance settlement from his young wife's death. Even more troubling, Brown began a relationship with his dead wife's 17-year-old sister, who was also privy to the murder plot.
As it would later turn out, Brown had psychologically blackmailed his young daughter to carry out the murder of his wife. He had assured Cinnamon she would receive a light sentence - therapy and no jail time - and they'd live happily ever after. Once Cinnamon caught wind of her father's posh lifestyle, she agreed to wear a wire, which led to David Brown's arrest. Cinnamon was freed in 1992, went on to marry, and live a relatively normal life.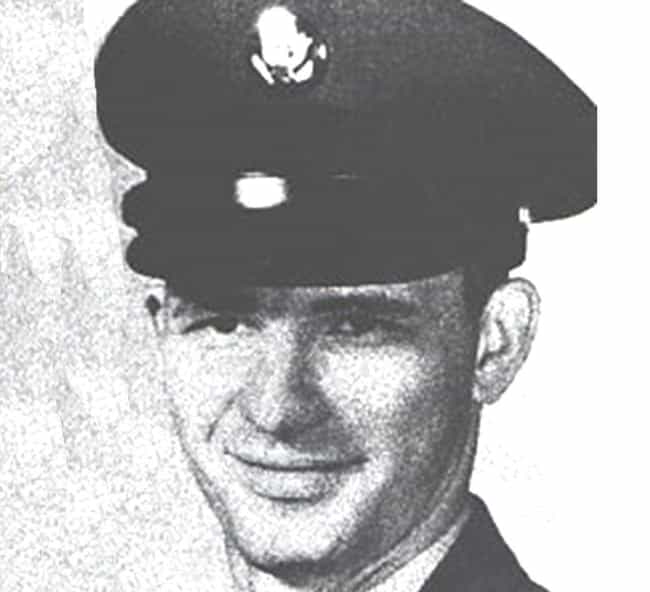 Dean Corll abducted, raped, tortured, and murdered 28 boys in Houston, TX, between 1970 and 1973. When his crimes came to light, it was one of the most shocking and sensational cases of mass murder in American history, making Corll a prolific serial killer. Corll amassed a staggering body count by luring teenage boys back to his home with the promise of booze, drugs, and a good time, before taking a murderous turn on his young guests. And he didn't act alone.
Corll was aided by David Brooks and Elmer Wayne Henley, Jr. - both just 15 when the murders began - who he kept on a sort of payroll to bring him fresh kills. The boys were paid per victim they could bring to Corll's home, at which point the three of them would carry out unspeakable acts on their unsuspecting prey.
The young victims were frequently fastened to what Corll called his "torture" board, where they were repeatedly raped, burned, and tortured by means of having glass tubes shoved in their urethras and then snapped, causing excruciating pain.
Corll's reign of terror finally came to an end in 1973, when Henley put a bullet in the back of his head. Henley was angry Corll tried to assault his friend while they were passed out. Both Henley and Brooks were apprehended and sentenced to life in prison for their crimes.
see more on Dean Corll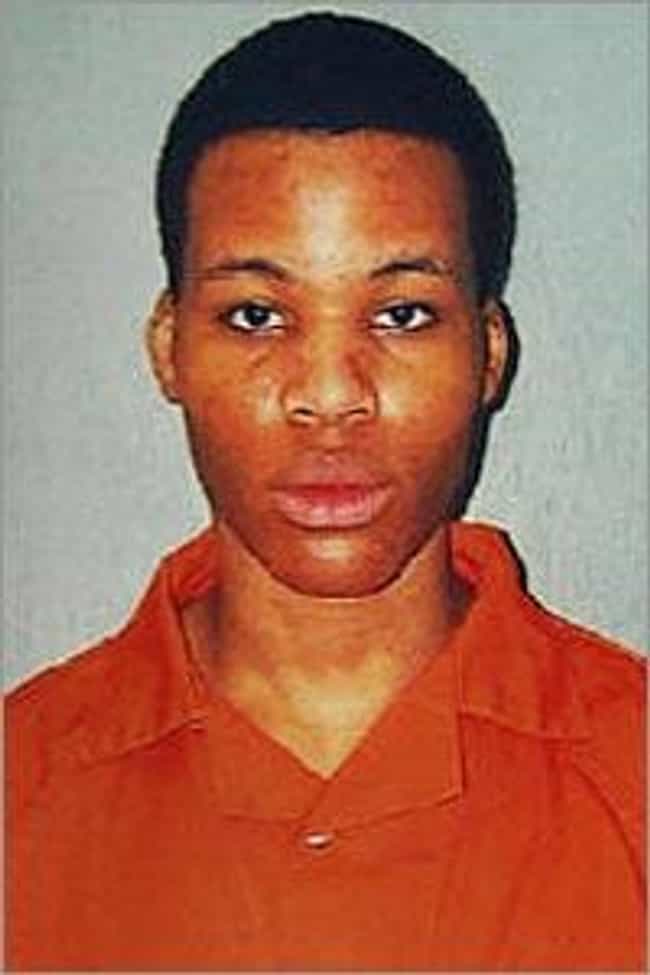 In October of 2002, residents of the Washington, D.C., area were under attack. Ten people were killed and three were critically injured at the hands of what the media dubbed "The Beltway Sniper." The random shootings occurred while people did incredibly mundane things - mowed their lawns, pumped gas, or made trips to the grocery store - and there was no clear motive in place.
A car had been spotted near the scene of some of the crimes - a dark blue 1990 Chevy Caprice with New Jersey plates - and soon a massive manhunt was underway. On October 23rd, John Allen Muhammed and Lee Boyd Malvo were apprehended by Maryland authorities, who found in their vehicle a rifle, walkie talkies, maps, and other items used during their crime spree.
Lee Boyd Malvo was just 17 at the time of his arrest. He was raised by a single mother in Kingston, Jamaica, and had a rather unstable childhood. Malvo met the much older John Allen Muhammed in Antigua around 1998, and he immediately became something of a father figure to him.
In 2001, the two men immigrated to the U.S. and formed a strange bond. Muhammed - an ex-member of the US military - began training Malvo to shoot, as well as indoctrinating him with murderous fantasies. Malvo, desperate for a father figure, was likely taken in by his new male role model, and willingly assisted John Allen Muhammed as the two took off on their tour of terror in 2002.
Lee Boyd Malvo was convicted of murder and sentenced to life imprisonment without parole in December of 2003.
see more on Lee Boyd Malvo