Jokes

Filthy SpongeBob SquarePants Jokes You Didn't Get as a Kid

24.7k votes
5.7k voters
739.8k views
16 items
Taking a look at this list of dirty jokes on Spongebob SquarePants, it's clear that the writers and animators aren't afraid to include some funnies for the grown folks who might be watching with their kids or even on their own. It's no secret that there are adult jokes on cartoons generally considered to be children's entertainment, especially absurd and subversive NIckelodeon shows. Still, SpongeBob SquarePants jokes routinely set a new standard for wink-wink nudge-nudge adult humor.
Here they are in all their inappropriate glory: the adult jokes on
Spongebob Squarepants
that went right over your innocent head as a kid. Vote up the very funniest inappropriate SpongeBob jokes and downvote the ones that play to adults to diminished returns.
A Totally Visible Fish Phallus
This isn't even a subtle joke, it's just straight-up visual inappropriateness. A fish's private parts are pretty clearly visual, which maybe the animators assumed nobody would be looking for, but nothing gets past the Internet.
Did you miss this as a kid?
Squidward's Unsubtle Ejaculatory Joke
Squidward says that he hopes Mr. Krabs's "whole wiener thing" will "blow right up in his face." It doesn't take a particularly dirty mind to interpret this inappropriately, just one that's been exposed to the adult world.
Did you miss this as a kid?
Squidward Using His Vacuum for Self Pleasure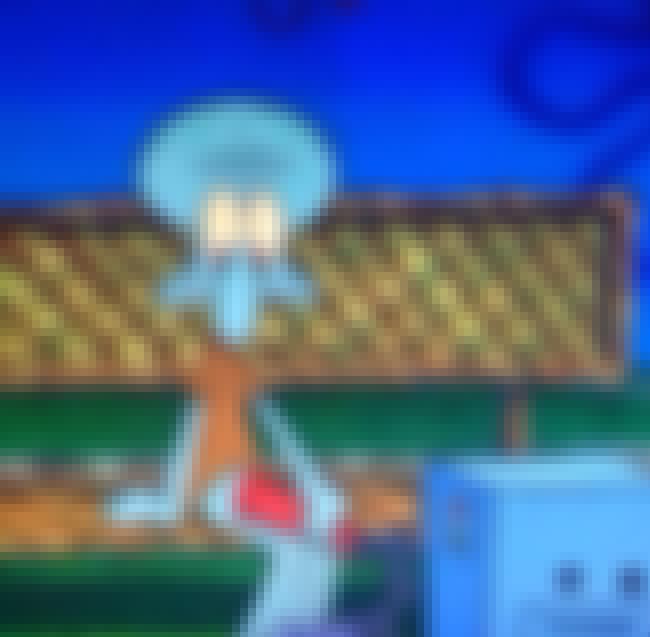 There's not much to say, but there's a lot to look at. It appears as though Squidward is using his vacuum on his privates. In fact, it's hard to make the case that anything other than that is happening.

Did you miss this as a kid?