Weird History
The Aftermath Of When Cleveland Launched 1.5 Million Balloons Into The Air

Updated August 30, 2019
4.9M views
10 items
The words "balloonfest" and "disaster" don't necessarily seem to go together – except in the case of the 1986 Cleveland Balloonfest, which really did end in disaster for the city. Sometimes, good intentions can end in tragedy – like the man who took a jet ski down Niagara Falls for charity and died in the process – which is exactly what happened when the United Way of Cleveland launched over a million balloons in order to raise money for the organization.
The Cleveland Balloonfest was a fundraiser that attempted to beat Disneyland's previous record of most balloons released at once. Although the photos are beautiful, the results were disastrous for the environment and the city.
Thom Sheridan, a Cleveland-based photographer who was on site that day, captured the terrible beauty of Ballooonfest '86 on film.
The City Released 1.5 Million Balloons Into The Sky At Once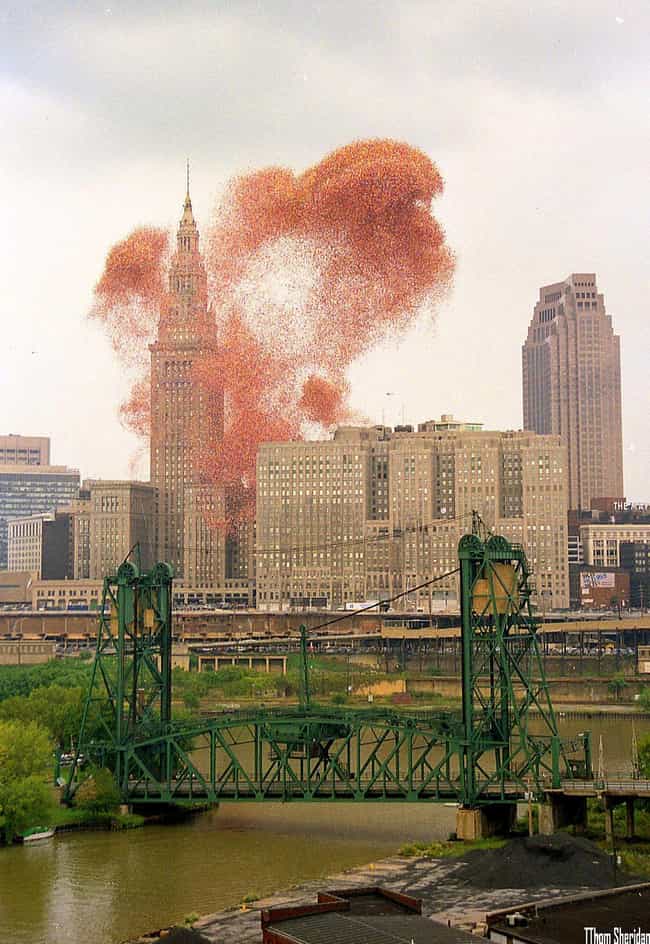 On September 27, 1986, millions of balloons were released into the sky over Cleveland, Ohio. In order to accomplish this, the city managed to construct a structure the width of a city block in Cleveland's Public Square, which housed the balloons while they were being filled and waiting to be released.
The moment came, and 1.5 million helium balloons lifted into the air – and were promptly brought down by a storm, wreaking havoc on the city for weeks to come.
Balloonfest '86 Was A Fundraiser Organized By United Way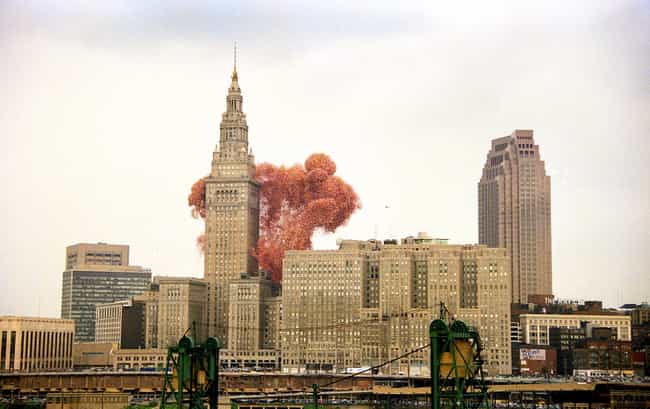 Why would a city release 1.5 million balloons? Well, the United Way of Cleveland decided it would be a good fundraiser – it was also "an attempt to break the world record for biggest simultaneous launch," which was held by Disney at the time. The year before, Disneyland set the record for its 30th birthday. As a result, Balloonfest '86 was a charity event mixed in with a somewhat superficial record-breaking attempt.
2,500 volunteers spent hours in the Public Square structure inflating the balloons before releasing them.
They Released The Balloons Early Because Of Rain — Which Brought Down Millions Of Un-popped Balloons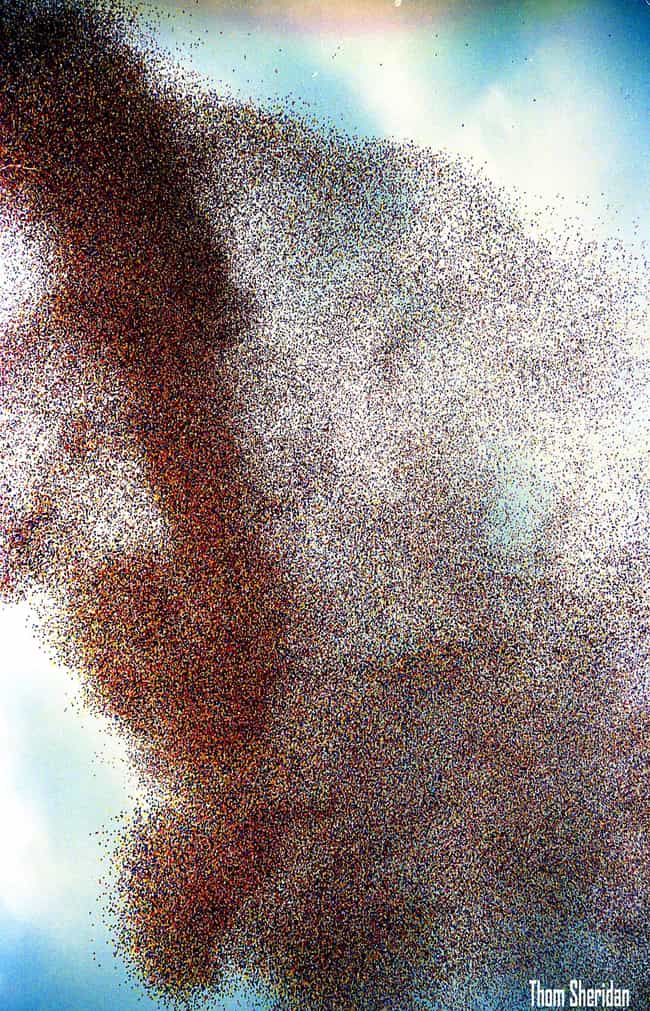 Participants initially planned for 2 million balloons, but inclement weather threatened the event. They finished with 1.5 million and released them earlier than planned, at 1:50 pm. Unfortunately, they didn't really think through the effect rain would have on the already released balloons.
Wind carried the balloons to Lake Erie, where the heavy torrents pushed them into the water, un-popped.
The Massive Amount Of Balloons Landed On Lake Erie – Blocking A Search And Rescue Mission
The Coast Guard was in the midst of the search for and rescue of two missing fishermen on Lake Erie when the balloons were released. The Coast Guard claimed that the balloons, which settled on the surface of the lake, made it "impossible" to see if anyone was in the water.
Sadly, the two men were later found, drowned. One of their wives sued the United Way for hampering the Coast Guard's search.