Graveyard Shift
Everything That Happened In 'American Horror Story: 1984' Episode 6: 'Episode 100'

219 votes
54 voters
4.4k views
10 items
List Rules Vote up the most important moments from the episode.
The sixth episode of American Horror Story: 1984 moved the story in a new direction, moving the action from 1984 all the way to 1989. As we catch up with the characters, many of whom are now undead, we see how many lives are circling the drain, such as Brooke's, and how many are surprisingly blossoming, like that of the former Mr. Jingles.
But routines don't stay constant for long, and by the episode's close, everyone has found a reason to return to Camp Redwood.
Jingles Finds His Wife Slaughtered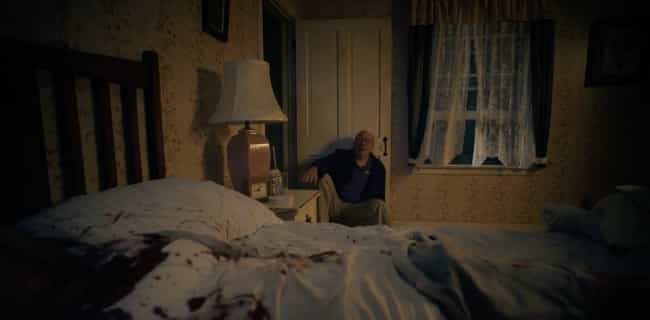 After a rough day at work, Jingles returns to a dark house. Suspicious of foul play, he runs to the back room and finds his wife slaughtered. Distraught, he then finds their baby in the closet, holding a note reading, "Satan will have his revenge."
Jingles takes his son to his sister-in-law's house. He shouts to her through the rain that her sister is dead, and he's going back to Camp Redwood to protect his son and finish things once and for all.

Was this moment important?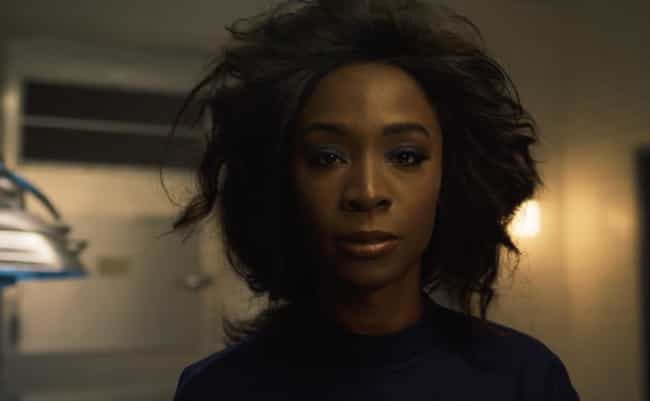 After her death, Brooke is wheeled into a side room by the hooded executioner. She receieves another injection and lurches forward, gasping for breath. The person removes her hood to reveal herself as Donna, who welcomes Brooke back to the land of the living.

Was this moment important?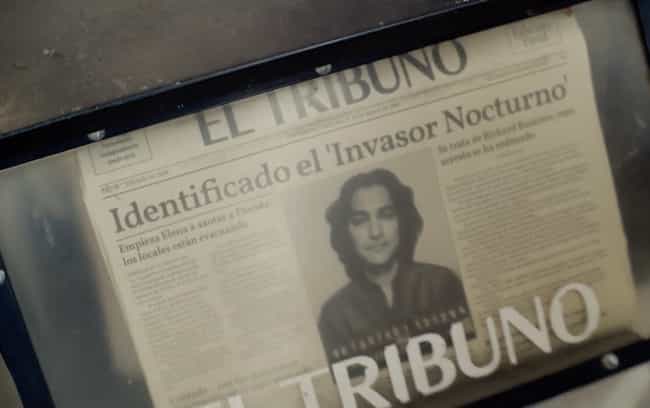 Jingles may be stuck with Ramirez, but that won't stop him from escaping if the Night Stalker is caught. While Ramirez is inside a convenience store stocking up on Tab - lest we forget this is the '80s - Jingles finds a paper with Ramirez's face on the front page.
He gives it to a woman, who rallies a mob once Ramirez leaves the store. The slasher is chased up the street and nearly escapes before being jumped. Jingles drives by, pauses to share a significant glance with Ramirez, and speeds away from the scene.

Was this moment important?
Ramirez And Jingles Are Living In A Motel In 1985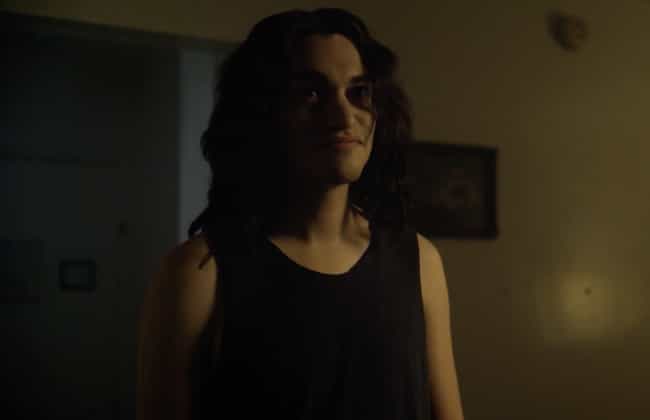 The show begins with a jump to 1985. A woman staying in a hotel goes down the hall to complain to her neighbor about his loud music. When she knocks, Ramirez answers the door. He tries to pull her inside, but Jingles talks him down.
Jingles complains about his year-long "sidekick" and how he's sick of Ramirez's constant killing. He can't stand watching the Night Stalker in action, but Ramirez reminds him that if he stops working, he must forfeit his life to Satan. Reluctantly, Jingles acquiesces, and a gory montage ensues.

Was this moment important?