Horror
The 20 Best Twitter Reactions To Episode 6 Of 'American Horror Story: 1984'

130 votes
26 voters
1.1k views
20 items
List Rules Vote up the funniest tweets about the episode.
In the sixth episode of American Horror Story: 1984 - the 100th episode of the series overall - the action jumps one year ahead to 1985 before leaping even further to 1989. Richard Ramirez and Mr. Jingles are on the run, the counselors who perished on Camp Redwood's grounds are making the most of their imprisonment by slaying anyone who wanders onto the cursed property, and Brooke just lost her last appeal - meaning she's moments away from a needle full of potassium chloride. Not to mention Margaret has made a name for herself as a haunted real estate mogul with an undead husband.
With two episodes left in the season, fans are left wondering what will come next in this '80s gore-fest and which characters - alive or otherwise - will prevail. Here are some of the best Twitter reactions to episode six of American Horror Story: 1984.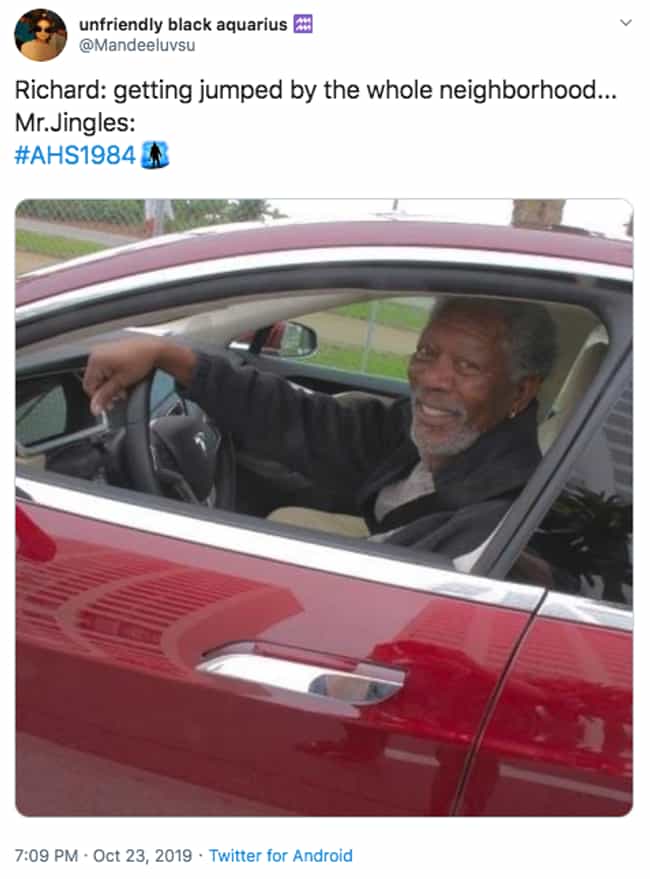 Hilarious?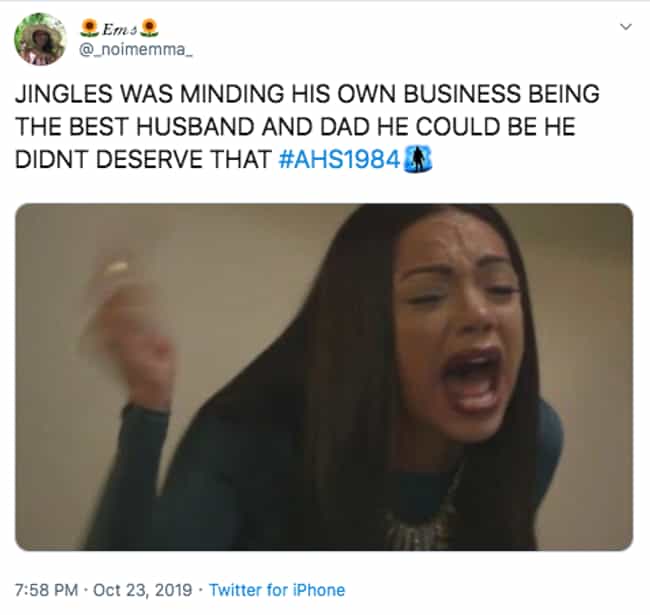 Hilarious?