Horror
Everything That Happened In 'American Horror Story: 1984' Episode 3: 'Slashdance'

83 votes
23 voters
10 items
List Rules Vote up the best moments from the episode.
In American Horror Story, everyone has secrets, and in AHS: 1984's third episode, many characters revealed theirs. Ray is revealed to be on the run from a past far bloodier than he let on, and Rita isn't so much a nurse as she is the latest cast member in Mindhunter.
We also move along in the mystery of how exactly Richard Ramirez was able to find Brooke at Camp Redwood so easily. Finally - and perhaps most notably - the first counselor is offed.
Ramirez Attacks The Group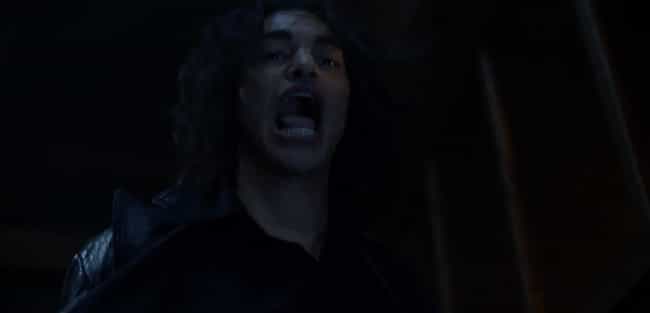 The episode picks up right where last week's left off. The group Ramirez cornered fights to keep him out, until Ray suggests they split up. With this plan, the three fastest people would reach the car while Ramirez is busy with the slowest.
Unfortunately, Ray himself is targeted immediately after his proposition, and the rest don't feel too sorry for him. Ramirez starts cutting into Ray, but he's knocked off by Chet before he can complete his task.

Was this a good moment?
Mr. Jingles Offs Impersonators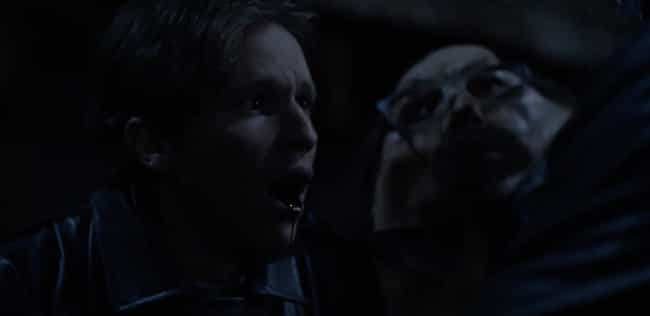 While the other group thought they were being targeted by Mr. Jingles, they soon discover it's just a couple kids in Mr. Jingles costumes pulling a prank. Unfortunately for them, the real Mr. Jingles arrives while everyone is standing outside and takes them both out while Montana, Trevor, and Xavier escape.
Jingles stumbles across a third, slightly more pathetic impersonator, and seems to take pity on him. He lets the kid stumble off with his life while he searches for the group.

Was this a good moment?
Chet And Ray Fall In A Trap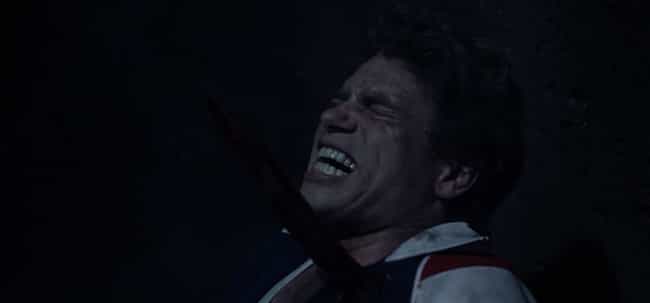 Chet and Ray stumble through the woods trying to catch up with the girls, but they unfortunately fall into a pit. Ray manages to avoid the major danger, but a spike impales Chet's shoulder. He figures that Jingles learned how to make these traps in Vietnam.
Ray tries to pull him off the spike but realizes that if he does, Chet will likely bleed out. The two are stuck with Ramirez on their trail.

Was this a good moment?
With Chet passed out from the pain in his shoulder, Ray decides to confide his own dark past.
One year earlier, Ray is participating in some pledge hazing for his fraternity. He helps out a student who's a little too drunk, but the boy falls down the stairs and seemingly perishes. Rather than telling anyone, Ray decides to fake the student's demise. At the last minute, however, the pledge wakes up.
Unfortunately, the car he's in rolls off the cliff and he really does pass. Ray drops out of school, which leads to him becoming an orderly before coming to camp.
Chet reveals that he was awake the whole time, angering Ray and prompting him to crawl out of the pit, leaving Chet alone.

Was this a good moment?