Graveyard Shift
Everything That Happened In 'American Horror Story: 1984' Episode 5: 'Red Dawn'

179 votes
43 voters
3.8k views
11 items
List Rules Vote up the best moment from the episode.
The fifth episode of American Horror Story: 1984 was perhaps the season's bloodiest installment yet - and with a title like "Red Dawn," it better be. Nearly every character is taken out through the course of the episode, but thanks to some weird supernatural nonsense on the campgrounds, it doesn't seem like death will be stopping these characters from continuing their plans.
Oh, and Brooke loses her virginity to a ghost - just in case you were concerned it was an entire episode of gore.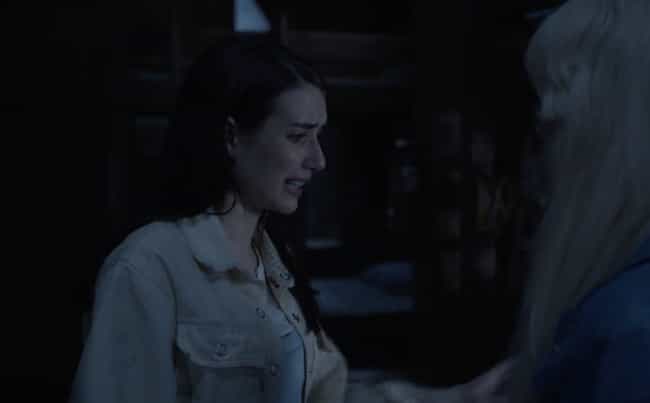 After learning Ray is a ghost, Brooke runs back to the cabin to Montana. Before she can tell her "friend" what just happened, Montana attacks her, and Brooke is knocked unconscious. When she wakes up, Montana explains that her brother is dead because Brooke's fiancé killed him at the wedding.
She starts choking Brooke and continues explaining that Montanta herself instructed Ramirez to target her. Brooke manages to knock Montana away and takes off into the woods. A wounded Montana staggers after her.

Was this moment important?
Jingles Tells Donna The Truth About Margaret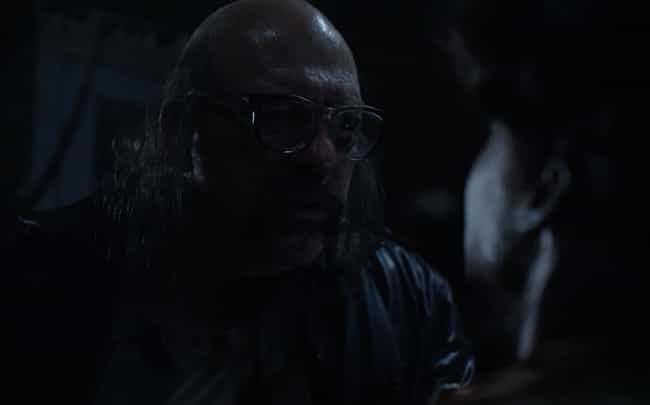 On the run from a burned and pissed-off Xavier, Donna runs into Mr. Jingles. When she asks if she's really like her father, Jingles reveals that Margaret was the one who killed all the campers in the '70s. Aside from his time in the military, Jingles had never killed anyone, and Donna asks him to finally kill her.
She gets on her knees and puts a knife in his hand, but Jingles refuses, saying there's only one person left for him to kill.

Was this moment important?
Ramirez And Jingles Head To LA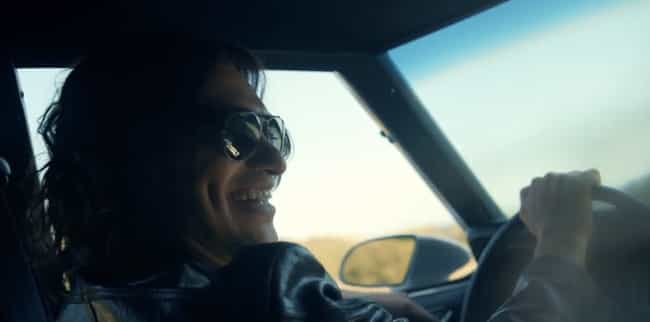 Apparently, dying at Camp Redwood doesn't automatically mean you're going to be stuck on the grounds. After Jingles wakes up and Ramirez asks him if he's ready to accept Satan, we don't see them until the end of the episode when they jack a cop car.
Unlike Ray, the two of them are able to leave the campgrounds and are last seen driving down the highway toward Los Angeles.

Was this moment important?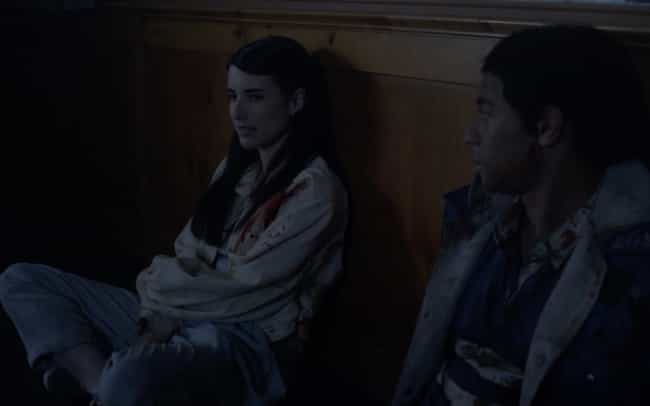 After hiding from Jingles in the cafeteria, Brooke and Ray have a touching moment and share some of their pasts with each other. This spurs Brooke to lean over and kiss Ray. She says she doesn't want to die before she has really lived, and the two decide to go all the way right then and there. Afterwards, Ray asks how it was, and Brooke reveals it was her first time.
Unfortuntely, when she opens the fridge door to get a drink, she finds a head, and not just any head - Ray's. She rightfully freaks out and runs from the boy, while he tries to make sense of the sight before him.

Was this moment important?