Graveyard Shift
Everything That Happened In 'American Horror Story: 1984' Episode 7: 'The Lady In White'

79 votes
20 voters
1.5k views
9 items
List Rules Vote up the most important moments from the episode.
The seventh episode of American Horror Story: 1984 put all the pieces in place for the big concert, while also revealing what the ghosts' plan is for taking out everyone who shows up to see Billy Idol. We also finally learn the bloody history of Camp Redwood and why the grounds hold a blood curse.
Here are the most important moments from episode seven of AHS: 1984, "The Lady in White."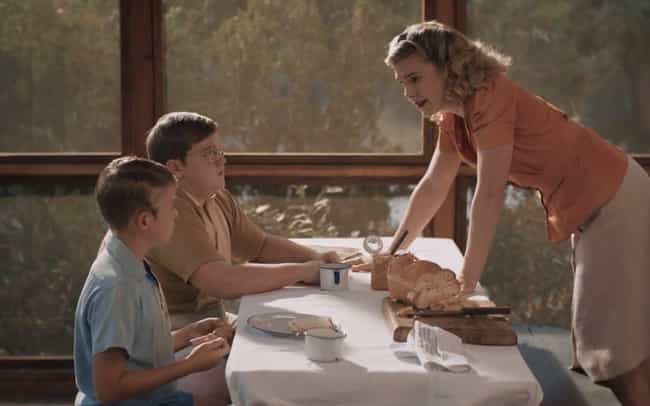 The show takes another time jump, this time way back to 1948. A mother chastises her older son for reading too many comic books and being antisocial, asking him why he can't be as clever as his younger brother, Bobby. Before the boys leave to go swimming, she asks the older son to keep an eye on Bobby while they're out.
When they reach the lake, the older boy tells Bobby to sit by the water before he wanders into the woods to be a Peeping Tom. Of course, Bobby doesn't listen and jumps into the water. He's a good swimmer, but a boat backs into him, and he's chopped up by the motor.

Was this moment important?
Brooke And Donna Meet Bruce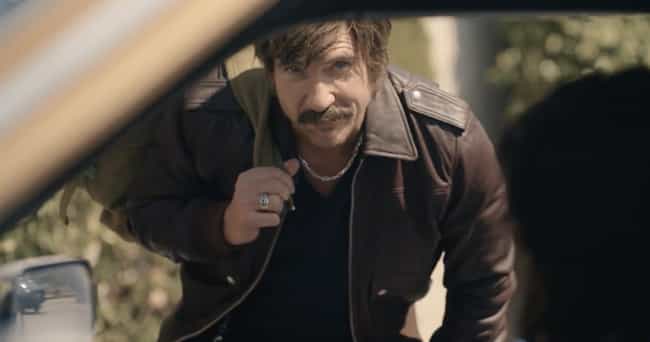 After a day at the roller rink to help Brooke reconnect with the '80s, she and Donna meet a man named Bruce. He overhears them discussing their trip to Camp Redwood and asks for a ride to his girlfriend's place, which is near the camp. They refuse, but after he helps fix their car, Donna agrees to give him a ride.
After taking a few bumps of coke in the backseat, Bruce shares an urban legend with the women: A driver spots a car coming the other way with their lights off. They signal the driver by flashing their own lights, but the other driver turns around to follow them, tracing them to their destination and killing them.
Understandably disturbed, Brooke makes Donna pull over and orders Bruce to get out of the car. He refuses, then reveals he knows Donna's name. Before she can respond, a cop pulls up behind them, which is bad news for Brooke.
Before the cop can ask for their IDs, however, Bruce shoots the officer. When he exits the car to finish him off, Donna pulls away, leaving him behind.

Was this moment important?
The Ghosts Reveal Their Plan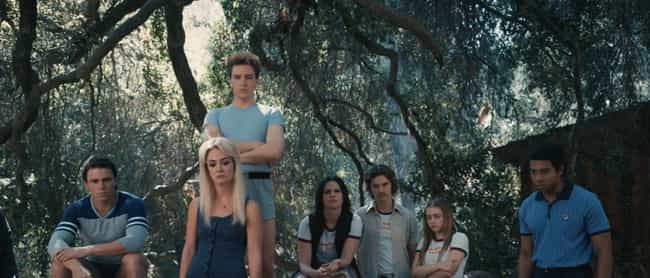 The ghosts of Camp Redwood explain to Jingles that during the time they've been dead, the years passed like minutes. They plan to kill a bunch of people to attract all the ghost hunters from around the country - hopefully one of them will be able to break whatever curse is keeping the counselors there.
Jingles asks why, if they're apart from all the woes of the real world, they aren't happy. The ghosts explain there's a woman in white who is also hunting the dead. Jingles shocks them once again when he reveals this spirit is his mother.

Was this moment important?
Bruce Catches Up To Brooke And Donna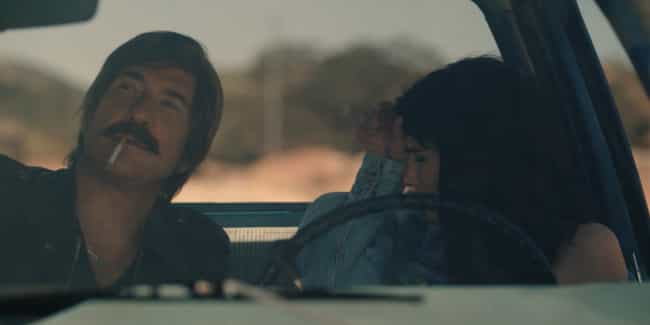 Thanks to the officer's car, Bruce soon catches up to Brooke and Donna and slams into the back of their vehicle at a stoplight. When Brooke regains consciousness, she's in the car with Bruce, and Donna is bound by a length of rope to the trailer hitch.
Bruce tells Brooke she can drive the car herself and survive, ripping Donna to shreds, or he'll shoot her and drag Donna down the road himself. He also reveals he's an aspiring serial killer who's hoping to surpass Ted Bundy's record.
Brooke agrees to drive, but instead of going forward, she slams the car in reverse. Donna maneuvers her way under the truck so it passes over her. Brooke manages to pull Bruce's handgun from his belt and shoots him in the leg. Donna wants to kill him, but Brooke says she has a better idea. She cuts off his thumbs so he can no longer hitchhike and ties him to a light pole. The two women then head to Camp Redwood on foot.
Was this moment important?