Graveyard Shift
Everything That Happened In 'American Horror Story: 1984' Episode 8: 'Rest In Pieces'

56 votes
14 voters
1.2k views
9 items
List Rules Vote up the most important moments from the episode.
The penultimate episode of American Horror Story: 1984 brought everyone back together at Camp Redwood. Brooke and Donna meet an author obsessed with serial killers, while Jingles and Richard Ramirez face off against one another. Montana and Trevor have a heart-to-heart, and the counselors' spirits give Jingles a taste of his own medicine.
Here are the most important moments from episode eight of AHS: 1984, "Rest in Pieces."
Jingles Reunites With His Brother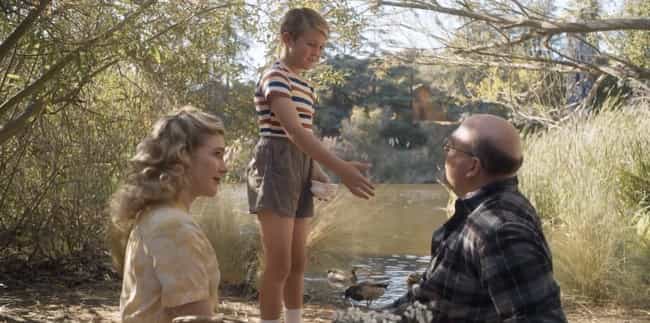 Xavier and some of the others decide to make Jingles's eternity hell: they stab him, dump him in a boat, and push him out into the lake to bleed out slowly. Before he can die, however, he's pulled underwater by a monster.
When he wakes, he finds his mother and younger brother having a picnic by the lake. He says he doesn't deserve this because of all the pain he's caused, which all began when Bobby died. Jingles asks what he can do to rest now, and his mother says the past is where he can find peace.

Was this moment important?
The Author Reveals That She Knows Who Donna And Brooke Are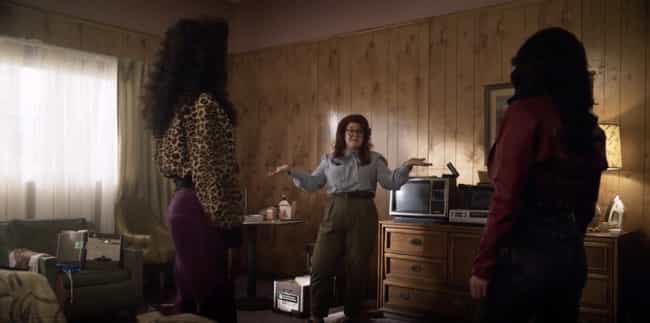 Unsurprisingly, Brooke was right to worry about the author knowing their true identities. She arrives at their hotel room and explains that she recognized Donna from the tapes of her visit with Jingles years ago. She also deduced that the two faked Brooke's death.
Brooke and Donna tell her they're looking for revenge, so the three women strike a deal: Brooke and Donna will show the author around the camp and describe its bloody past, as long as she lets them go free.
Once the author agrees, Brooke tells her Margaret was actually responsible for the camp's bloodshed in the '70s and '80s.

Was this moment important?
Brooke And Donna Meet A True Crime Author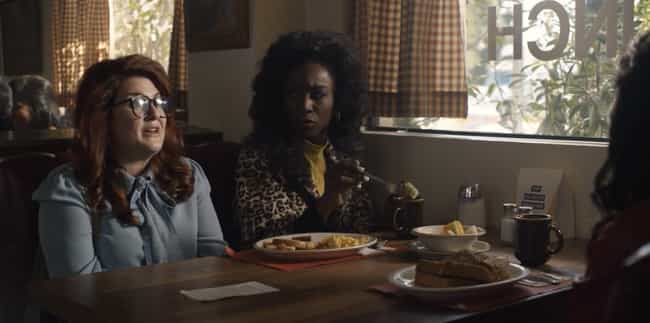 The episode opens with Donna and Brooke talking about their plan for what they'll do after dealing with Margaret. Before they can plan very much, however, a woman approaches them, saying that Brooke - shockingly - looks like Brooke.
The woman is a reporter for National Enquirer and a novelist on the side - she writes about serial killers, and just like Donna and Brooke, she's heading to Camp Redwood to cover its gruesome history. Donna and Brooke head out shortly after the woman's spiel on "the way things are now" - referencing the crime-obsessed '80s - but Brooke is worried the woman actually recognized her.

Was this moment important?
Ramirez And Bruce Search For Jingles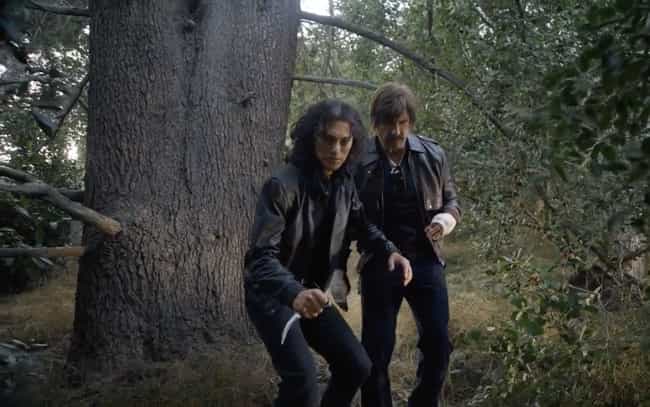 Ramirez and Bruce head into the woods to find Jingles. Bruce asks Ramirez why he cares so much about catching his foe, and the Night Stalker explains that Jingles got him caught years ago. Xavier arrives and points the two in the direction of Jingles's body.
As soon as Ramirez digs up the body, Jingles's spirit appears, gutting Xavier and ordering Bruce to leave. Ramirez says he's going to Alaska to kill Jingles's son, but Jingles gets the jump on him. Before he can end him, however, Margaret arrives and promptly shoots Jingles.
She says she needs both Ramirez and Bruce for what she has planned.

Was this moment important?