Total Nerd
'Aladdin' Fan Theories More Mind-Boggling Than The Cave Of Wonders

594 votes
133 voters
3.3k views
14 items
List Rules Vote up the most plausible theories.
While many children growing up in the '90s likely watched Aladdin multiple times - and many of them are revisiting the Disney classic in preparation for its live-action counterpart - speculation about the plot, characters, and backstory of the film can make it feel brand new. These Aladdin fan theories from the world of Reddit and beyond will make you look at the animated classic in a whole new light.
Could it be that audiences were taken in by a Genie who wasn't what he appeared, or that they misjudged Jafar without due process? After all, genies are infamous for their underhanded trickery, and where magic is involved, nothing is ever guaranteed to be quite as it seems. Some of these theories may permanently change the way you view the film, and others may simply have been generated by someone with too much time on their hands. Vote up the Aladdin theories that sound the most likely.
back to page 1
Genie Accidentally Unleashed A Zombie Outbreak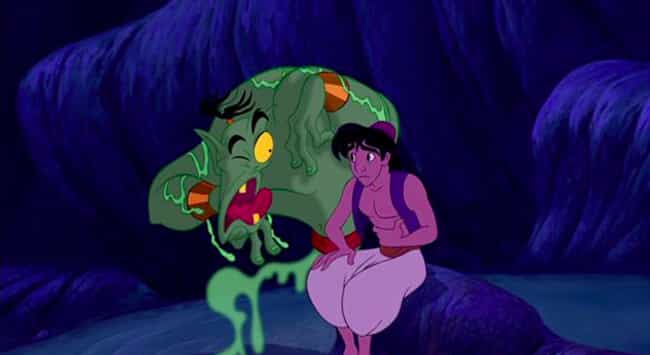 Redditor /u/Splaterpus7 suggests that the Genie himself may have accidentally caused a zombie apocalypse. When Genie is laying down the ground rules for Aladdin's wishes, he specifies that he can't bring the deceased back to life. He goes on to say, "It's not a pretty picture, I don't like doing it!"
This implies that he has previous experience with the grisly practice. Perhaps prior to the film's events, Genie's magical shenanigans got out of hand, unleashing a zombie apocalypse on the world that eliminated half the population.

Do you buy this?
Aladdin And Jasmine Make A Cameo In 'Hercules'
Some fans, such as Redditor /u/Snedker23, think Jasmine and Aladdin may have made an under-the-radar appearance in Disney's 1997 film, Hercules. The theory centers around the moment in which Hercules climbs a tree while singing "Go the Distance."
When he looks up at the sky, he sees a shooting star with an oddly purple hue. Some speculate that this was actually Jasmine and Aladdin out on a magic carpet ride, perhaps even singing "A Whole New World."

Do you buy this?
Genie Is Really A Selfish, Diabolical Mastermind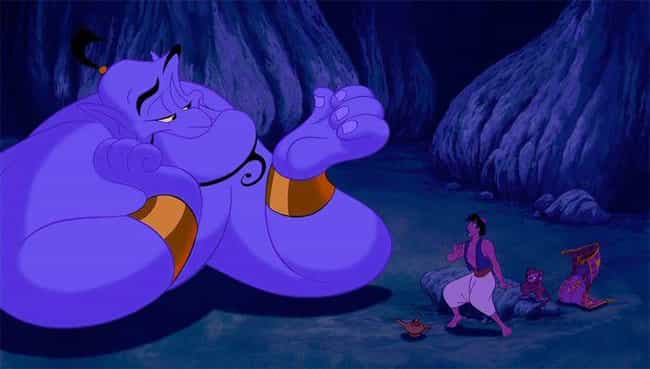 One dark fan theory, posted by Redditor /u/fantheories101, claims that Genie isn't really as lovable as audiences were led to believe. After all, he didn't really make Aladdin into a prince as he requested - he merely made him appear to be one.
Genie is also capable of free will, despite his claims to the contrary - he lays his own magical ground rules, such as refusing to bring people back to life, although he seemingly has the ability to do so. In reality, the only wish he grants Aladdin is his own freedom. Some propose this was his endgame all along.
While Genie is under Jafar's command, his free will suddenly grows much weaker - he carries out commands as if he has no choice. Some theorize that Genie may actually enjoy wreaking a little havoc. As the story's narrator, Genie is also free to shape the tale in a way that portrays his own actions in the best possible light.
Do you buy this?
'Aladdin' Is One Of Scheherazade's Stories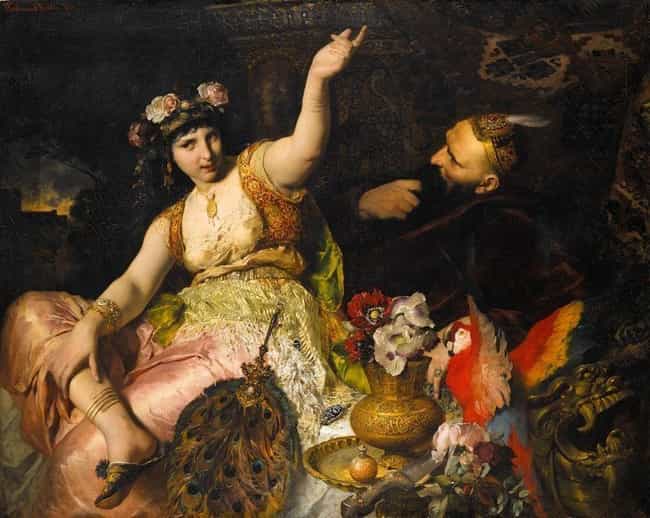 Disney's Aladdin was adapted from a story within a story called The Thousand and One Nights, or Arabian Nights. The book itself is a collection of stories told by Scheherazade, a young woman enlisted to tell stories to a king. If he didn't like her tales, she would have been slain.
Redditor /u/HMBlanc suggests that Aladdin isn't actually supposed to be a reality in itself, but is merely a story being told by Scheherazade. The theory would explain why Genie appears to be all-knowing - he himself is not omniscient, but the woman telling the story is.
Many of the characters throughout Aladdin also wrestle with the feeling of being trapped, whether by social conventions or literal imprisonment. Their universal struggle to achieve their dreams may be a reflection of the storyteller, who is herself trapped in a precarious situation.

Do you buy this?