Graveyard Shift
13 Disturbing Things Albert Fish Did to His Victims (And Himself)

Updated November 27, 2018
2M views
13 items
Prolific 20th-century American serial killer Albert Fish is known by many names - The Boogeyman, The Gray Man, The Werewolf of Wysteria, The Brooklyn Vampire, and The Moon Maniac. Although he claimed to have 400 victims, Fish was convicted and sentenced to death for the murder of 10-year-old Gracie Budd. In 1928, Fish abducted and strangled the girl. After her death, he penned a letter to her parents, detailing how he consumed her remains for the next week and a half.
Mental health professionals determined that Fish, who had been hospitalized in a psychiatric facility in 1930, was a sadomasochistic and a pedophile. Fish regularly engaged in self-harm and later developed a propensity toward torture and cannibalism. Prior to his final arrest in December 1934, Fish had a criminal record dating back to 1903, when authorities arrested him on multiple counts of grand larceny.
From 1924 to 1932, Fish terrorized American parents and children alike with the looming threat of The Boogeyman. As a traveling house painter, Fish's profession allowed him to commit crimes outside of New York City. He often targeted young boys and girls, as well as mentally disabled teens. The thrice-married Fish was a father of six himself. In 1936, New York State executed Fish via the electric chair, and the infamous child killer died at age 65. Due to the perverse nature of his crimes, Fish is regarded as one of American history's most infamous killers.
Fish Drove Needles Into His Own Pelvis
Fish was a sadomasochist, meaning that he craved feeling pain as well as inflicting it, and he did so for sexual gratification. Fish reportedly developed the tendency for sexual sadism throughout his formative years. He would often subject himself to painful procedures, most notably driving nails into this body, especially the area between his scrotum and his rectum.
At first, he would drive them in and pull them out again, but eventually, he started driving them in so far that he couldn't get them back out. After he was arrested and examined by a doctor, an X-ray showed 29 needles stuck in his pelvis.

He Terrified His Family With Bizarre Outbursts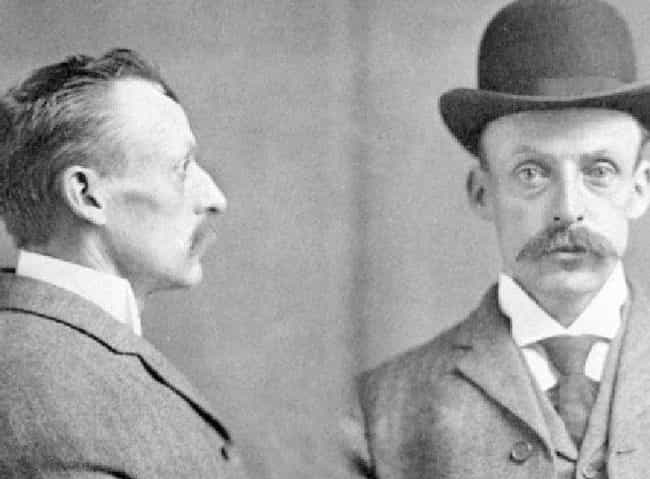 In 1898, when he was 28, Fish wed 19-year-old Anna Mary Hoffman in a marriage his mother arranged. Hoffman had six children with Fish before she abandoned her family in 1917 to take up residence with a previous boarder. Although they never legally divorced, Fish subsequently wed two other women in short-lived unions.
One of Fish's sons, Albert Fish, Jr., recounted the story of an afternoon where his father ruined a family outing in upstate New York during his 1935 testimony. In 1922, Fish, who reportedly suffered from hallucinations, climbed the hills of Westchester, threw his fists to the sky, and continually screamed: "I am Christ!" His erratic behavior then escalated to include a Biblical fascination with sin and sacrifice.
He Also Beat Himself With A Nail-Studded Paddle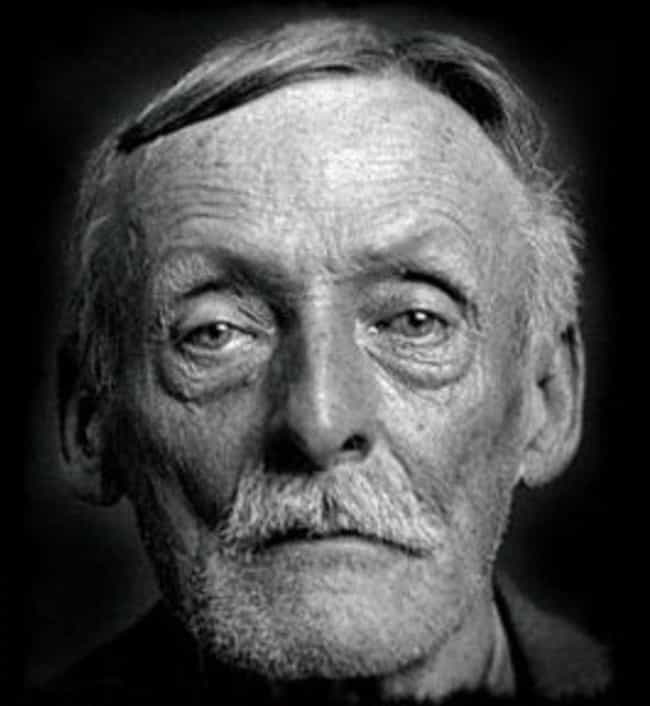 Albert Fish, Jr. reportedly knew that his father was mentally unstable. After Fish's arrest in 1934, the son told a newspaper reporter about his strange upbringing in an interview: "That old skunk […] I always knew that he would get caught for something like this."
In his testimony, Fish Jr. went on to reveal that Fish only ate raw steak during a full moon, and how he had come home one day to find his father, naked, beating himself with a wooden board Fish had fashioned with pointed, metal nails: "I've never wanted anything to do with him and I'll not lift a hand to help him."
Fish's step-children also testified about the man's odd behavior. One step-daughter told the court about how Fish, stripped to his underwear, would have the children spank him as part of a game.

He Mutilated A Mentally Disabled Teen's Genitalia
One of Fish's first known victims was Thomas Kedden, a mentally disabled 19-year-old man who rode the rails in Delaware for most of his life until he ran into Fish. In 1910, Fish was working in Wilmington when he met Kedden. Reportedly, Fish and Kedden had a sexual relationship that ended when Fish mutilated the teen's genitalia.
In Albert Fish In His Own Words: The Shocking Confessions of the Child Killing Cannibal, author and filmmaker John Borowski presents Fish's recollection of the events: "I shall never forget his scream, or the look he gave me." Fish maintained that although he initially planned to kill Kedden, he tended to the wound before imparting the teen with a final kiss and farewell: "Took first train I could get back home. Never heard what become of him, or tried to find out."