Weird History
Every Alcatraz Escape Attempt And How It Went Wrong

Alcatraz functioned as a federal penitentiary for almost 30 years, housing some of the most dangerous offenders from 1934 to 1963. Positioned on Alcatraz Island in the San Francisco Bay, Alcatraz was isolated and known for its rigid discipline and harsh conditions. The Rock's location and reputation made Alcatraz escape attempts especially challenging feats.
Offenders like Frank Morris and Clarence and John Anglin, some of the best-known Alcatraz escapees , had long histories of evading prison authorities. They weren't alone. Many of the would-be escapees at Alcatraz were sent to The Rock for that very reason - because they'd managed to escape other federal facilities in the United States. The daring escape by Morris and the Anglin Brothers, three men who were never found, remains a mystery, but thirteen other escape attempts played themselves out to unsuccessful ends.
Some attempted escapes from Alcatraz were acts of desperation, others were much more creative and displayed an audacity beyond measure. Still others were horrific events that led to the ends of innocent men and convicts alike.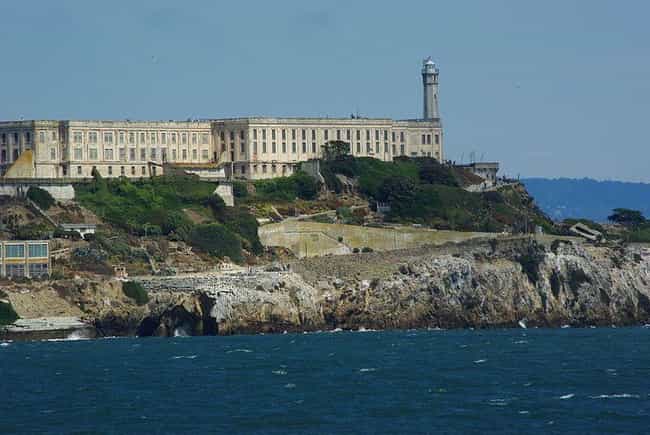 Joseph "Dutch" Bowers was sent to Alcatraz for a relatively minor offense - taking less than $17 from a rural store in California. Because there was a post office located inside the establishment, Bowers' act was a federal one and landed him in a federal facility.
Joe Bowers struggled with life in Alcatraz, seen by the prison psychiatrist on several occasions. In 1935, the doctor decided there was, "a strong temptation to believe that this man is truly psychotic, but one must be on one's guard, as he has something to gain if he can induce us to believe that he is insane."
Bowers tried to end his own life in March 1935 and repeatedly harmed himself while incarcerated at Alcatraz. Bowers became the first man to attempt escape on April 27, 1936. As he threw trash into the prison incinerator, his assigned work detail, he made his way to a wire fence and, according to E. F. Chandler, the guard on duty:
[He was] attempting to go over, then I yelled at him several times to get down but he ignored my warning and continued to go over. I fired two shots low and waited a few seconds to see the results. He started won the far side of the fence and I fired one more shot, aiming at his legs. Bowers was hanging on the fence with his hands but his feet were pointing down toward the cement ledge. After my third shot I called the Armory and reported the matter. When I returned from phoning the body dropped into the Bay.
One observer recalled seeing Bowers make his way to the outside while another thought Bowers was climbing up the outside of the fence. While there were many interpretations of his actions - whether or not he was deranged and the guard overreacted or he was aware of what he was doing - Bowers perished from the harm he sustained during the attempt, a fate ruled "Died While Attempting to Escape."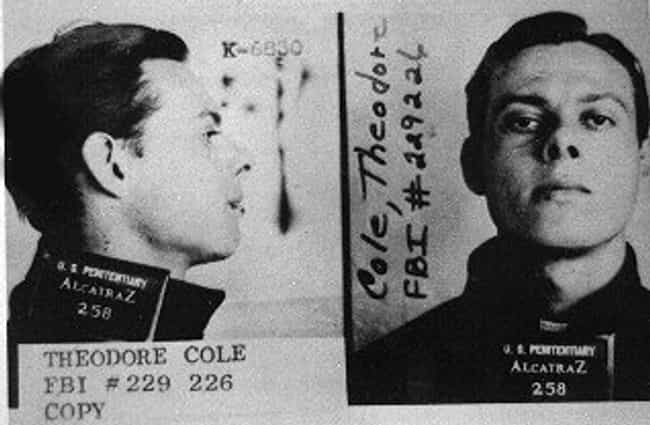 Theodore Cole And Ralph Roe, 1937
Theodore Cole and Ralph Roe both worked in the Model Industries Building at Alcatraz, Cole as a janitor and Roe as a rubber processor.
Cole, 25 years of age, was a convicted kidnapper. He only escaped capital punishment thanks to the pleas by a local women's organization at his trial. Roe, seven years older than Cole, was at Alcatraz for bank heists. Both men reportedly had attempted escapes from previous federal facilities, namely McAlester Prison in Oklahoma.
Cole and Roe spent the weeks or months leading up to their attempted escape from Alcatraz preparing for the feat. They slowly sawed the bars in one of the windows of the Model Industries Building, reattaching them with putty and paint until the time was right. On December 16, 1937, Cole and Roe made their move.
During the early afternoon, Cole and Roe climbed through the window, dropped to the ground, and headed for the cliffs. It was a foggy day, which they used to their advantage. They broke a lock on one of the gates and jumped into the San Francisco Bay.
Unfortunately, the storm that brought in the fog also caused a fierce current. Cole and Roe tried to swim their way to freedom but were never seen again. Their remains were never found.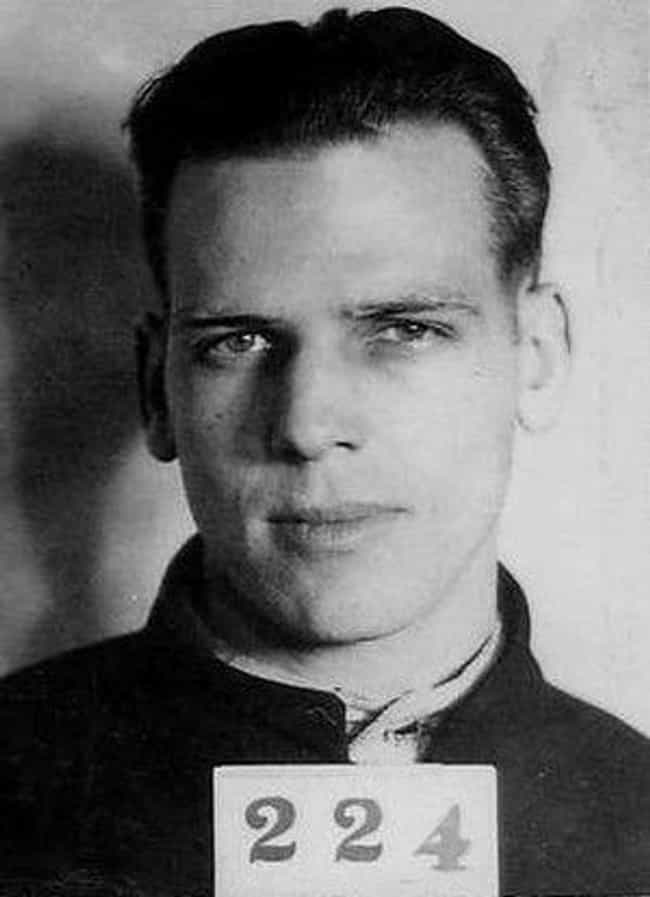 James Limerick, Jimmy Lucas, And Rufus Franklin, 1938
In his account of his time at Alcatraz, Warden James A. Johnston noted , "imprisonment in Alcatraz didn't lessen [the prisoners'] desire to escape; it merely lessens their chances of success." He was well aware there could be more attempts and, if nothing else, Ted Cole and Ralph Roe in 1937 had demonstrated escape was possible. As a result, Johnston bulked up security at the industrial building where the majority of inmates worked.
Increased security didn't stop a group of prisoners in the woodworking shop from trying to make their way to freedom. James Limerick, James "Jimmy" Lucas, and Rufus "Whitey" Franklin added aggression to their efforts, going after and killing a guard in the process.
Limerick was at Alcatraz as a habitual offender with a history of disciplinary problems while incarcerated. Lucas was sent to Alcatraz after escaping facilities in Texas and, like Limerick, was known for his defiance. He'd also once tried to eliminate fellow inmate , Al Capone. Franklin was a convicted offender and slayer who, while on a prison furlough to attend his mother's service, took a truck and pulled off a bank heist.
Collectively, the three men pooled their experiences and staged an escape attempt on May 22, 1938. After grabbing hammers and other heavy objects as weapons, they climbed the roof of the Model Industries Building. When guard Royal C. Cline happened upon them, they hit him over the head with a hammer, fatally wounding him. Another guard, Harold Stites, found them on the roof as they cut through a barbed-wire barrier. Stites fired at both Limerick and Franklin, ending their attempt. Once other guards arrived on the scene, Cline, Limerick, and Franklin were all taken to the prison hospital.
Cline succumbed to the damage done, as did Limerick, but Franklin survived. Lucas was taken to cellblock D - the block where prisoners in solitary confinement were held. Later, Lucas and Franklin were convicted of Cline's slaying and given life sentences for the offense.
Arthur 'Doc' Barker, Dale Stamphill, William Martin, Henry Young, And Rufus McCain, 1939
Arthur "Doc" Barker, son of the notorious Ma Barker, attempted an escape from Alcatraz in January 1939 with four other inmates, Dale Stamphill, William Martin, Henri Young, and Rufus McCain. All five men were in Alcatraz for bank heists, many with kidnapping charges too.
Barker coordinated the escape, arranging for an inmate-machinist carrying out repairs to leave saw blades and bar spreaders in proximity. Once the tools were moved to D Block - through a hole in the wall in C Block where a toilet was being repaired - Barker "got into a fight and they locked him up in D Block."
With all five men in D Block for what Warden Johnston called "discipline," they went to work. Around 3 am on January 13, 1939, Barker, Stamphill, Martin, Young, and McCain left their cells and entered one of the prison's corridors. Once there, they pried open the bars on an external window and climbed through.
During the morning count, a guard noticed the men were missing and they were soon discovered near the water's edge. All five men ran - reportedly in various states of undress - but, as guards called for them to stop, Barker kept running.
Barker was hit, as was Stamphill, but Martin, Young, and McCain surrendered. Barker had suffered gunshots to the head and leg while Stamphill was hit in the leg. Barker passed soon after.