culture

Alexander and the Terrible Bad Day Movie Quotes

55 votes
33 voters
17.0k views
7 items
Follow
Embed
"Alexander and the Terrible, Horrible, No Good, Very Bad Day" movie quotes bring the 1972 children's book of the same name by Judith Viorst to the big screen. Rob Lieber adapted the story into a screenplay while Miguel Arera directed the Disney family film. "Alexander and the Terrible, Horrible, No Good, Very Bad Day" opened in theaters in the United States on October 10, 2014.
In "Alexander and the Terrible, Horrible, No Good, Very Bad Day," the title character of Alexander Cooper (Ed Oxenbould) is having one of those days. He embarrasses himself (a couple times) in front of his crush and is the subject of an awful Photoshop prank at school. To make matters worse, his whole family including father Ben (Steve Carrell), mother Kelly (Jennifer Garner), brother Anthony (Dylan Minnette) and sister Emily (Kerris Dorsey) are all having the best days ever and totally cannot relate to what Alexander is going through.
Fast forward one day, however, and the tables turn. Ben has a disastrous job interview, Anthony fails his driving test and Emily has issues with her school play. That's not even counting the alligator the family encounters in their home. So when the family is struggling to deal with their very bad days, Alexander becomes the unlikely hero in reminding them that sometimes the bad days are there to make them appreciate the good days even more. Wise advice from the youngster!
"Alexander and the Terrible, Horrible, No Good, Very Bad Day" brings a family film to theaters already filled with other more adult movies including
"The Boxtrolls,"
"This is Where I Leave You,"
and
"The Maze Runner
."
Emily: "This day is so cursed."
Ben: "You are not passing the blame on this one."
Anthony: "It was her fault!"
[Everyone shouts at one another]
Alexander: "Stop! I think that you just gotta have the bad days so that you can just love the good days even more. Trust me, I would know."
Ben: "We are not going to let this day get the better of us! Are we ready Coopers?"
When the family is upset at their very bad day, Alexander is the unlikely voice of reason when he points out that with the bad comes a greater appreciation of the good. He does make a very good point.
Ms. Suggs: "I'll be your driving examiner."
[phone rings]
Anthony: "It's my girlfriend. She probably want to talk about prom. We never answer the phone when I'm driving."
Ms. Suggs: "Proms don't happen everyday."
Anthony: [on phone] "Hey, Celia"
Ms. Suggs: "Put the phone down!"
Anthony: "You tricked me!"
Ms. Suggs: "Get out!"
…
Ben: "I don't think he passed."
Against his better judgement, Anthony answers his cell phone during his driving test, in turn crashing the family van. To state the obvious, Ben points out that he doesn't think Anthony passed.
Hashtag Blessed, You Know?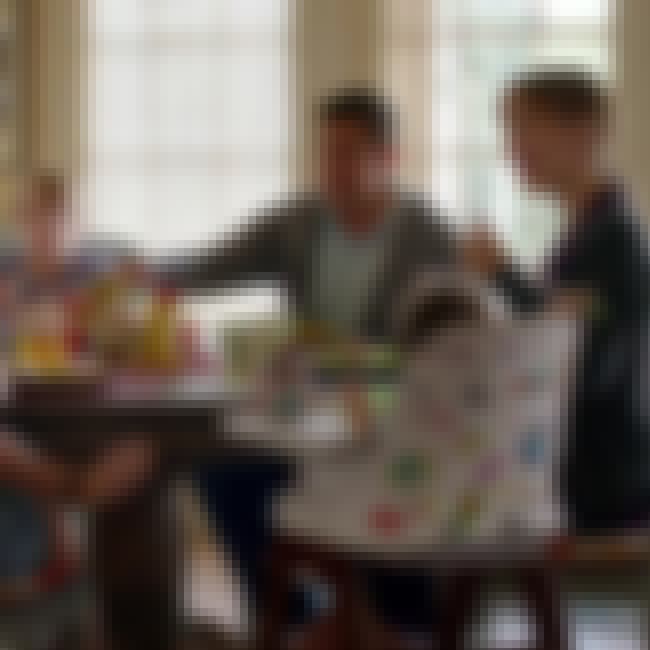 Ben: "I got a call today. I got an interview for a game design firm."
Kelly: "You could be looking at the new Vice President of Lone Hill Press."
Anthony: "Once I get my license tomorrow, I'm going to have everything I've ever wanted. Hashtag blessed, you know?"
While Alexander's day sucks, it seems like things could not be better for others in his family. This makes connecting to his family members a little difficult right now.
I Feel Like No One Understands Me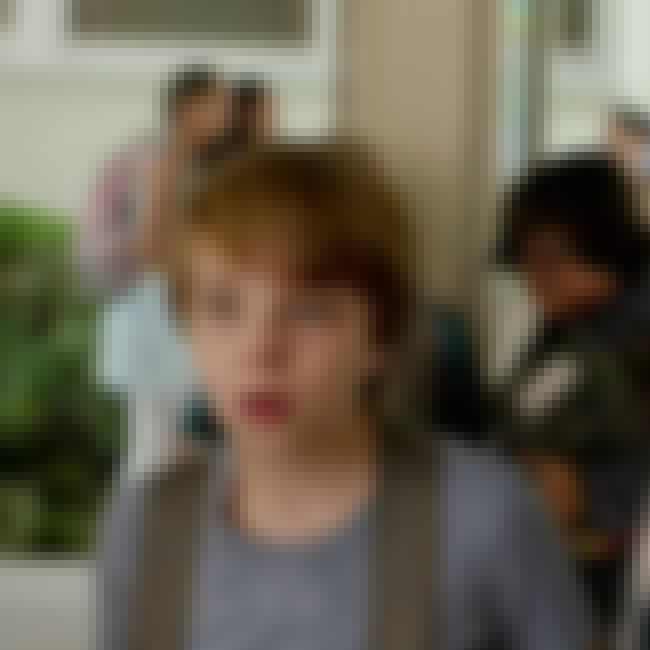 Alexander: "Anthony, I feel like no one understands me."
Anthony: [on phone] "Come on, you're amazing."
Alexander: "You think I'm amazing?"
Anthony: [on phone] "Don't get me started on that cute little butt of yours."
Alexander: "What?"
Anthony: [to Alexander] "What? You're so annoying! Why can't you just chill out?"
Celia: "Are you kidding?"
Anthony: [to Alexander] "What's your problem?"
When Alexander is feeling down, he tries to talk to older brother Anthony about his feelings. But Anthony's responses are not exactly what Alexander, or Anthony's girlfriend, are expecting or really want to hear.