Culture

Famous Alexander Calder Sculptures

List of famous Alexander Calder sculptures, listed alphabetically with pictures of the art when available. A celebrated artist around the world, Alexander Calder has created some of the most historic sculptures of all time. These popular Alexander Calder sculptures fetch insane amounts of money at art auctions, so if you want to buy one then start saving your money now. Going to museums can be expensive and time consuming, so scroll through this list to see sculptures that Alexander Calder created from the comfort of your own home. You can find additional information for these renowned Alexander Calder sculptures by clicking the names of the pieces.
List ranges from Mount Rushmore National Memorial to Statue of Liberty and more.
This list answers the questions, "What are the most famous Alexander Calder sculptures?" and "What are examples of Alexander Calder sculptures?"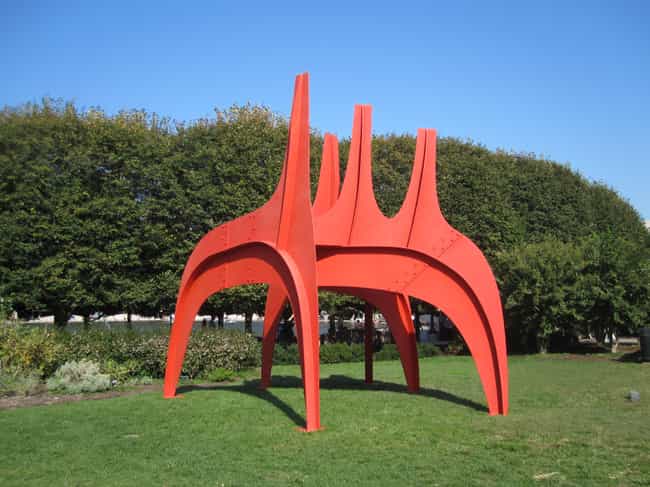 Cheval Rouge is an abstract sculpture by Alexander Calder. Constructed in 1974 of painted sheet steel, it is at the National Gallery of Art Sculpture Garden. ...more on Wikipedia
see more on Cheval Rouge (Red Horse)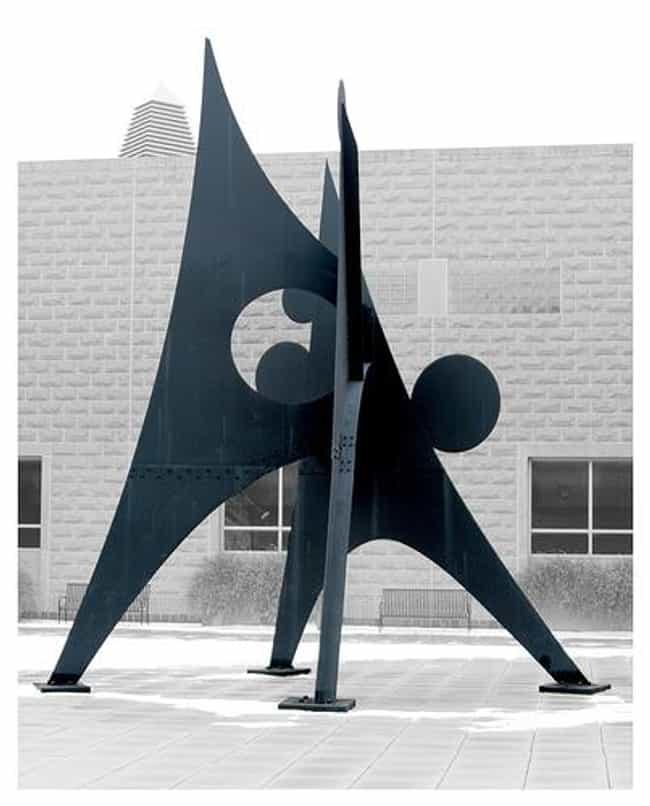 see more on Five Disks: One Empty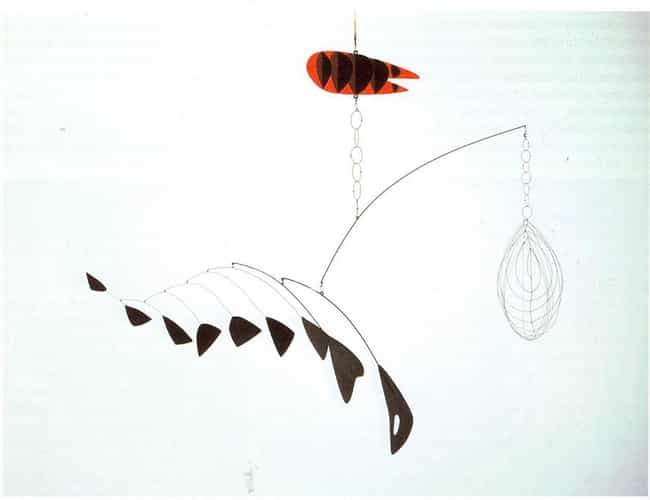 Lobster Trap and Fish Tail, a mobile by American artist Alexander Calder, is located at the Museum of Modern Art in New York City, New York, United States. It is one of Calder's earliest hanging mobiles and "the first to reveal the basic characteristics of the genre that launched his enormous international reputation and popularity." ...more on Wikipedia
see more on Lobster Trap and Fish Tail
see more on Mobile-Stabile