Weird History
Alfred Hitchcock Had A Complicated Relationship With Tippi Hedren While Filming 'The Birds'

Updated December 12, 2019
39.4k views
10 items
The year 2017 has seen an awakening of sorts, as Hollywood and the fans that support it have become suddenly aware of the horrific acts of sexual assault that have been occurring behind the scenes for years at the hands of monsters like Harvey Weinstein, Louis C.K., and others. Most believe these revelations have been a long time coming, but that timeframe may be even longer than many would assume, because Hollywood abuse goes at least as far back as Alfred Hitchcock and The Birds. This collaboration with star Tippi Hedren is renowned as one of the best Alfred Hitchcock movies and one of the scariest films of its time - but it turns out the director's behavior on that set, and subsequently on the set of the film Marnie, may have been the real horror story.
Although Tippi Hedren has been open in the past about everything she endured while filming The Birds, the behind-the-scenes details are just now coming to light. Emboldened by a newly-woke entertainment industry, Hedren wants her story known, in hopes that the truth will encourage others to share their harrowing tales.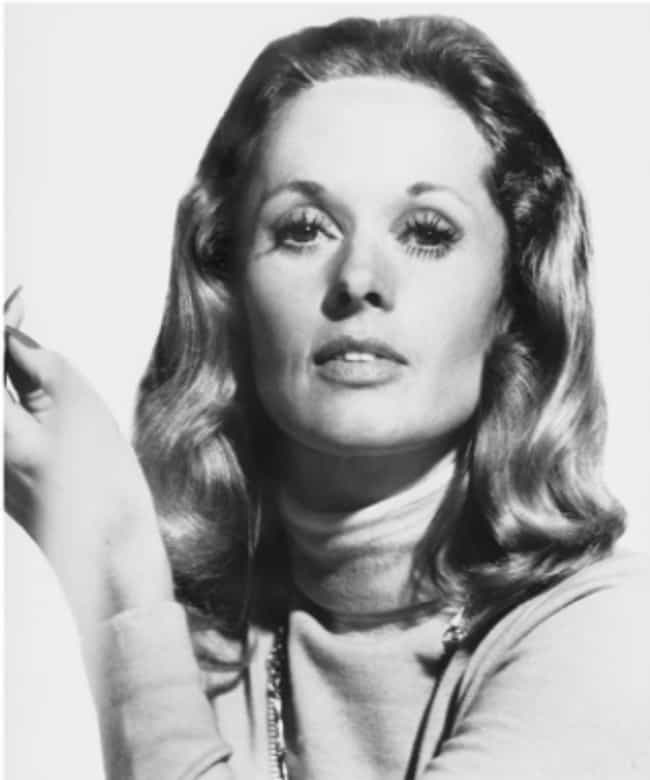 Tippi Hedren's Professional Relationship With Alfred Hitchcock Began With Him Accusing Her Of Being A Prostitute
In the early '60s, Alfred Hitchcock was casting for an upcoming horror film, The Birds, and he called in Tippi Hedren, then in her early 30s, for a screen test. Hedren thought the audition had gone well, but she was later called into Hitchcock's office to meet with his attorney. Hedren claims the attorney made accusations that in her previous modeling career, she had been "available to men," insinuating that she was a prostitute. Hedren stormed out, but Hitchcock wasn't done with her yet.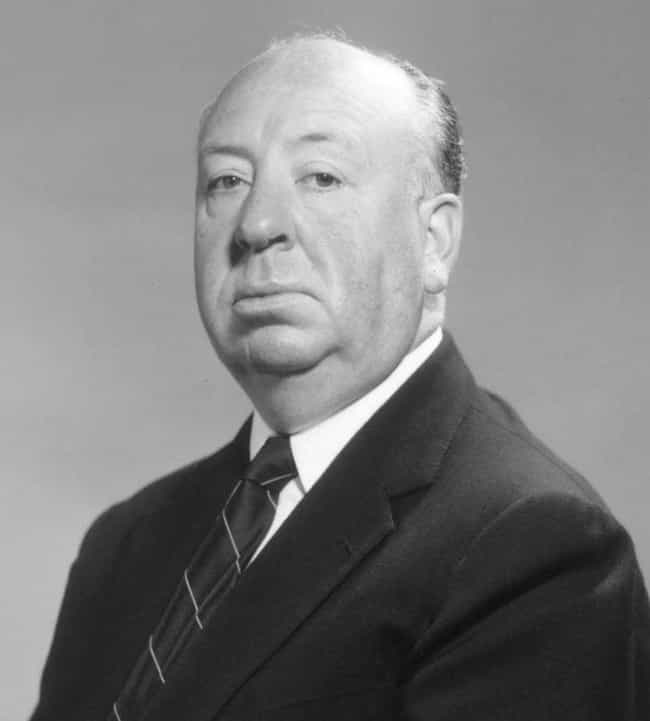 Hedren's Second Screen Test With Hitchcock Was Beyond Creepy
In order to make up for his salacious accusations, Hitchcock offered Hedren a second screen test, which she accepted. This audition consisted of Hitchcock, more than 30 years Hedren's senior, asking her provocative questions while she drank martinis and answered him. Hedren recalled Hitchcock's demeanor as excited and "creepy," but she apparently succeeded at her screen test this time around, despite the fact she felt he was trying to make her "lose all [her] inhibitions." These instincts would prove accurate as time went on.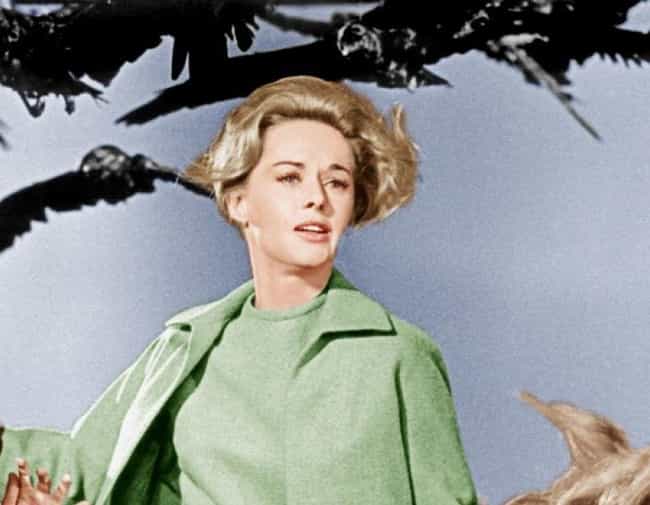 Hitchcock Lied To Tippi About Using Mechanical Birds
Hitchcock was allegedly an abusive director to Hedren, his lead actor in The Birds, one of his most successful films. Initially, Hitchcock had promised Hedren she'd be working with mechanical birds, but they didn't work well enough for his liking, so he switched to the real deal. This meant Hedren was constantly bombarded with wild animals for the purpose of capturing her authentic terror onscreen; in some scenes, live birds were thrown at her from offscreen.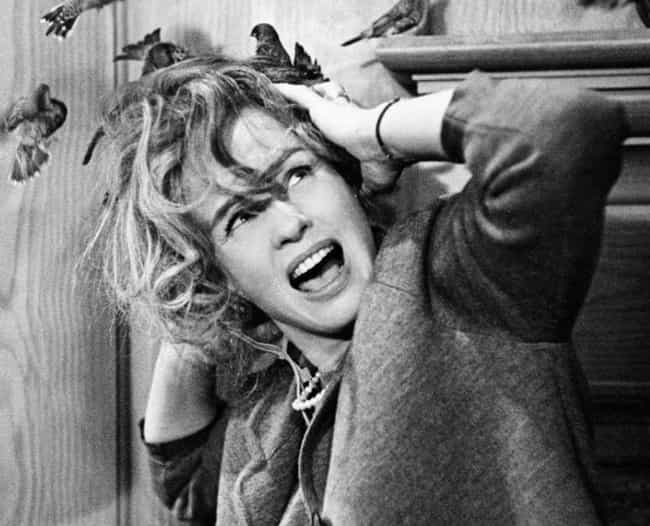 Birds Were Straight-Up Tied To Hedren's Body And Face At Some Points
It wasn't enough for Hitchcock to just hurl birds at his new starlet. He then allegedly ordered that live birds be tied to Hedren for some of the most vicious attack scenes, a technique that was combined with the aforementioned throwing of live birds at her person. These birds were obviously less than thrilled to be strapped to a human being, which resulted in Hedren receiving a number of bites and scratches. Finally, Hedren reached her limit and began sobbing uncontrollably when a bird that was tied to her shoulder nearly pecked her in the eye. "It was brutal and ugly and relentless," Tippi later wrote in her memoir.