Total Nerd
Easter Eggs And References In 'Alita: Battle Angel'

4.4k votes
492 voters
3.2k views
13 items
List Rules Vote up the coolest Easter eggs and references in the film.
Alita: Battle Angel is the kind of film that really couldn't exist even just a few years ago. The thrilling 2019 live-action adaptation of one of the greatest manga comics of all time leans heavily on advanced computer technology to bring the story to life and hide numerous Alita: Battle Angel Easter eggs.​​​​​​
Alita herself is strangely robotic and alien, but director Robert Rodriquez and producer James Cameron's meticulous attention to detail make the character look and feel completely real. That same attention to small details conceals several references in Alita a less engaged production team might never have bothered with.
The film hearkens to both the original manga as well as the two-part Battle Angel anime to craft a story that honors both while still making something entirely new and different. Let's dig in and see which references and homages you may have missed while fixated on the sheer spectacle of Alita: Battle Angel.
Rosa Salazar Plays Alita And An Extra
The year before Alita was released, Rosa Salazar claimed she talked her way into portraying not just Alita but also an additional background character. This presumably could make sense considering Alita is a fully CGI character.
It's not yet clear which scenes Salazar plays an extra in.

Is this cool?
The Distribution Logo Reads "26th Century Fox"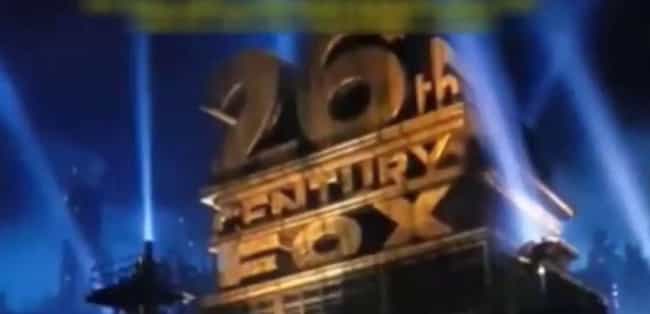 In case you arrived late to Alita, the beginning of the movie transforms the traditional 20th Century Fox logo into a 26th Century Fox logo.
Alita takes place during the 26th century after a massive war has devastated Earth.

Is this cool?
Edward Norton Makes A Cameo Appearance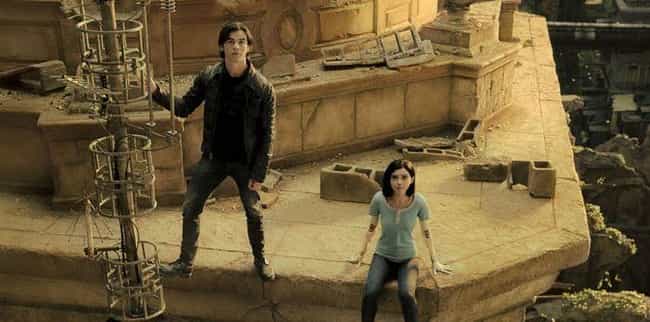 For 99% of Alita, we only see Nova through other characters. Because he is located in Zalem, Nova takes physical control of cyborgs like Vector or Grewishka to communicate with underlings in Iron City. At the very end of the film, Nova is revealed on screen as Edward Norton. If the movie is successful enough for a sequel, it seems guaranteed Norton would play a much larger role.
Interestingly, the filmmakers partially cast Norton because he sort of looks like producer James Cameron.

Is this cool?
Dr. Chiren And Dr. Ido Are Both From Zalem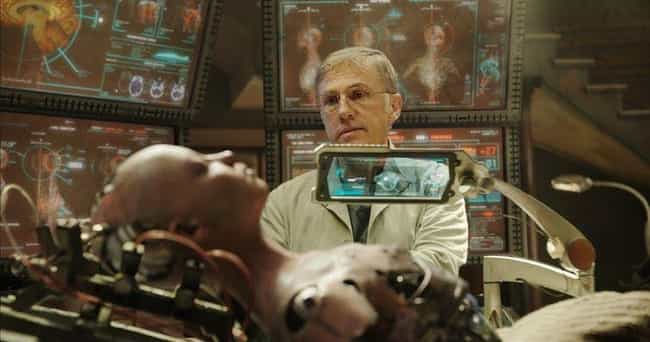 It can be hard to catch given how briefly it's mentioned in Alita, but Dr. Ido surgically removed a marking on his forehead that proved he was originally from Zalem. This is important because he doesn't do this in the anime.
It also means that Dr. Chiren is originally from Zalem too, given how she still has the purple marking indicating her origin. They both came down to Iron City after their daughter became ill.

Is this cool?