Controversial
The Most Critically Derided Things The Paul Brothers Have Done

Updated August 6, 2020
8.5k views
15 items
Logan and Jake Paul have a combined total of more than 40 million subscribers on YouTube alone. While these numbers are certainly impressive, critics often disapprove of their behavior. Paul brother controversies seem to keep audiences spellbound, though their various stunts and occasionally dangerous pranks are not often well received. Case and point, when Logan recorded footage of a dead man in Aokigahara Forest during a 2018 trip to Japan, his videos got even more views.
Both Logan and Jake – born in Ohio in 1995 and 1997, respectively – got started on the video-sharing site Vine. They eventually moved to YouTube and amassed even more fans and enemies.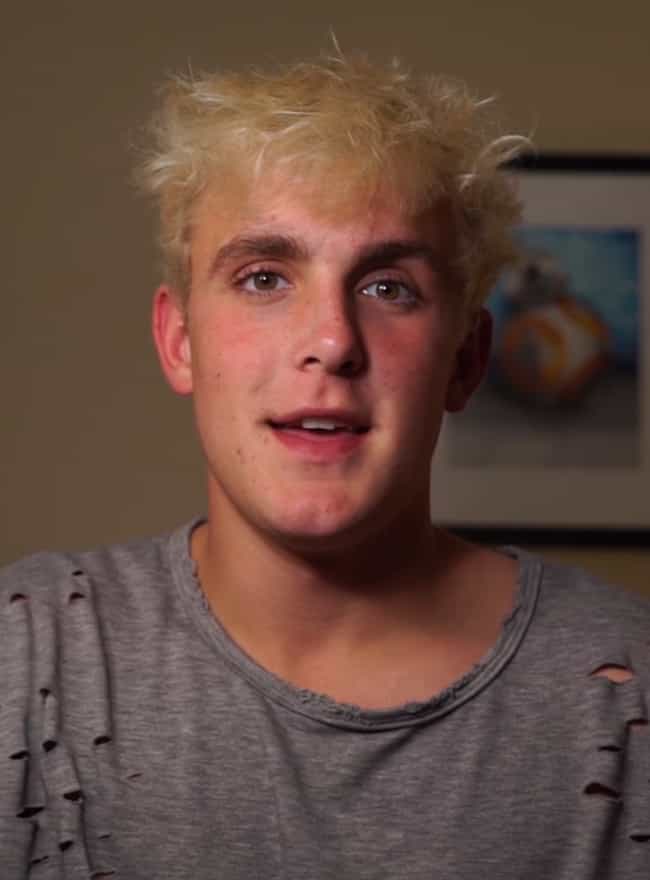 Jake Paul Was Charged For Trespassing During Arizona Mall Riots
In late May 2020, Jake Paul was identified in video footage of looting at the Scottsdale Fashion Square mall in Arizona during a protest in response to the killing of George Floyd. Paul was charged with criminal trespass and unlawful assembly by the Scottsdale Police Department, according to People magazine.
The Scottsdale Police Department said, "Our investigation has revealed that Paul was present after the protest was declared an unlawful assembly and the rioters were ordered to leave the area by the police. Paul also unlawfully entered and remained inside of the mall when it was closed."
Paul denied taking part in the looting activity, tweeting that he participated only in the peaceful protest. Paul is not seen causing any destruction on video, though some people on Twitter called him out for entering the mall after the raid began.
On August 5, 2020, FBI agents with a search warrant, assisted by a SWAT team, entered Paul's home in Calabasas and discovered numerous firearms. The FBI did not reveal details about their investigation, but said they didn't plan to detain anyone. Sources told the Los Angeles Times that the search was related to the Arizona protest.
YouTube Documentarian Shane Dawson Focused On Paul's Extremist Antics
Shane Dawson shoots documentaries with YouTube creators, taking a lot into their creative processes. When Dawson announced he was going to make a documentary about the Paul brothers - specifically Jake Paul - many members of his fan base threatened to leave.
While there is a lot to unpack in terms of the money Dawson makes from sharing this type of content, his program did mention to dive into an important topic: why young YouTubers resort to extremist behaviors (and are willing to put themselves in grave danger) in order to stand out.
Logan Filmed Offensive Images While In Japan
Logal Paul made headlines in January 2018 after posting a video from Japan's Aokigahara Forest, known colloquially as the "suicide forest" due to the high number of deaths that have occurred there. Paul shared footage of what appears to be the hanging body of a dead man with his face blurred out.
The response was swift and overwhelmingly negative. Twitter users called Logan out for apparently using suicide as "a way to gain views," and called for his removal from YouTube. Logan quickly removed the video and apologized.
Jake Turned His Neighborhood Into What His Neighbors Called A 'Living Hell'
In 2017, Jake Paul apparently turned his West Hollywood, CA, neighborhood into a "living hell." Neighbors were outraged by his supposedly endless parties and the people around the property, and considered filing a class action lawsuit against him. Jake revealed his address to the public, and legions of fans showed up and assembled outside the expensive rental home. He reportedly drove dirt bikes into the pool, started furniture fires, and jumped from a balcony onto a trampoline. Jake and his entourage also antagonized KTLA reporters seemingly as a prank.
In November 2017, Jake bought a $6.9 million house in Calabasas, but his troubles in West Hollywood weren't over. In April 2018, the company that owned his previous rental home filed a $2.5 million lawsuit against him for trashing the place.
Paul's housing troubles also apparently lost him a leading role on the Disney Channel show Bizaardvark. Though the television network didn't speak on the issue, Jake said his exodus was a direct result of his antagonistic actions toward KTLA News reporters in 2017.
Jake noted, "Looking back, I see why everyone was like, 'Yo, this kid sucks.' Cause I look super immature."