Entertainment

The Best Netflix Interactive Content
13 votes
9 voters
6 items
List Rules Vote up the interactive episodes, shows, and films on Netflix that did the best job allowing viewers to choose the story.
Back in 1979, the world was introduced to a new reading format from Bantam Books called Choose Your Own Adventure, which enabled readers to determine the outcome of a book by making decisions for the characters. Each read-through of a CYOA could result in an entirely different outcome, and now, thanks to interactive television, the format is back in a new and incredibly interactive way.
Thanks to the success of Netflix's Black Mirror: Bandersnatch film released in late 2018, the format has made the leap to interactive TV in such a way, people are embracing the Choose Your Own Adventure format all over again. Netflix has capitalized on the success of that rather risky gamble and has released a large number of new content that enables the viewer to make choices for the people on screen such as offerings from the likes of Bear Grylls like You vs. Wild and there are even new series aimed at kids.
Netflix is continuing to add more episodes, shows, and movies in this popular format, but these examples are the best the digital streaming service has put out to the world so far! Don't forget to vote up your favorite to see which one rises to the top!
Ranker may collect a commission from links on this page.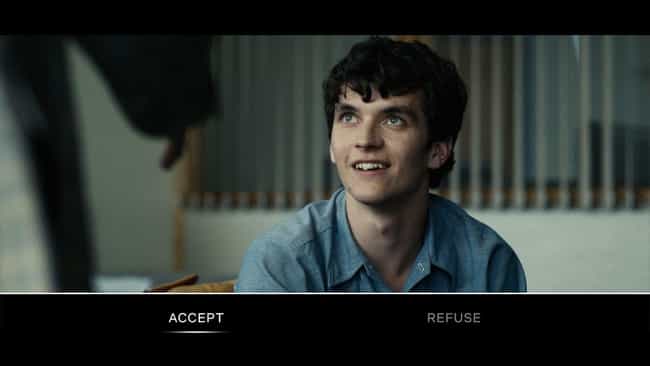 Released: December 28, 2018
Starring: Fionn Whitehead, Will Poulter, Asim Chaudhry, Alice Lowe
Drive the course of the film's story as you direct the protagonist's actions including what music to listen to, which cereal to eat, and whether or not to kill people. Every decision takes you down the dark path of the Bandersnatch, and if you're really lucky, you might even be treated to the famous "secret" ending.
Black Mirror: Bandersnatch is a 2018 sci-fi mystery film directed by David Slade, and part of the Black Mirror science fiction anthology. After a young programmer (Fionn Whitehead) makes a fantasy novel into a game, reality and virtual world are mixed and start to create confusion. ...more on Wikipedia
Was this fun?
see more on Black Mirror: Bandersnatch
Released: March 13, 2018
Starring: Ogie Banks, Clancy Brown, Yvette Nicole Brown
This exciting new take on a classic character lets the viewers decide how the show will turn out! Choose the patch the heroes must take as they battle evil by deciding who to fight, how to fight them, and what the main path of the story should take. Each decision leads to a completely new patch, so choose wisely.
Stretch Armstrong and the Flex Fighters (Netflix, 2017) is an American animated series developed by Kevin Burke, Victor Cook, and Chris "Doc" Wyatt, based on the 1970s action figure. Three friends who mutate into superheroes must balance their lives in crime-fighting and attending high school. ...more on Wikipedia

Was this fun?
see more on Stretch Armstrong and the Flex Fighters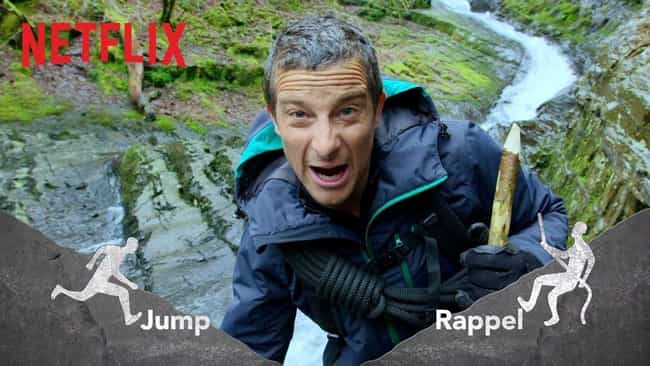 Released: April 10, 2019
Starring: Bear Grylls
The viewer gets to make life-threatening decisions for Bear as he must have someone else decide whether or not to climb up, climb down, set a fire, pitch a tent, and do many of the other things he's done for years in his death-defying survival series!
You vs. Wild (Netflix, 2019) is an American choose-your-own-adventure television series. Viewers follow along with Bear Grylls on adventures around the world and will be able to choose Grylls' decisions in each episode and affect whether or not Bear succeeds or fails. ...more on Wikipedia

Was this fun?
see more on You vs. Wild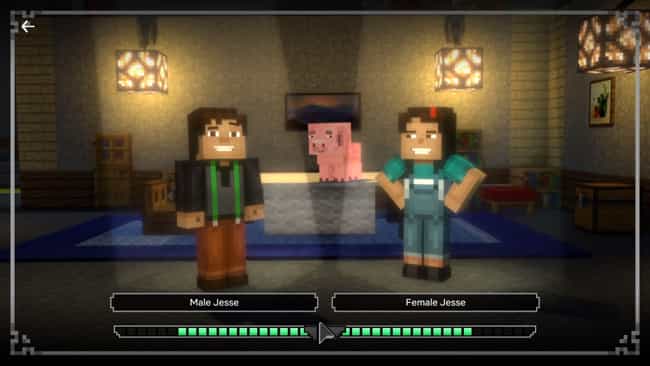 Released: November 27, 2018
Starring: Patton Oswalt, Catherine Taber, Dee Bradley Baker
This brilliant series was originally created by Telltale Games as an interactive video game, but thanks to the innovators at Netflix, you can play the story from the comfort of... anywhere! Play Minecraft: Story Mode anywhere you can access Netflix and take control of Jesse as he explores the world of Minecraft in an entertaining, exciting, and wonderful new way.
Minecraft: Story Mode is an episodic point-and-click graphic adventure video game developed and published by Telltale Games, based on the sandbox video game Minecraft. The first five episodes of the game were released between October 2015 through March 2016, and an additional three episodes were released as downloadable content in mid-2016. The game was released for Microsoft Windows, macOS, PlayStation 3, PlayStation 4, Wii U, Nintendo Switch, Xbox 360, Xbox One, Android, iOS, and Apple TV. The game was developed in association with Mojang, the original developer of Minecraft. A retail version was released in December 2016. ...more on Wikipedia

Was this fun?
see more on Minecraft: Story Mode