Music
All The Arroyo Seco Weekend Acts We Saw, Ranked

Updated July 26, 2018
4.6k views
23 items
Ranker CEO Clark Benson is perhaps the world's biggest music fan. A live music connoisseur, he loves to rank festivals whenever he has time. In June of 2018, he had the pleasure of accompanying several other Rankers to Arroyo Seco Weekend at the Rose Bowl in Pasadena, CA.
Arroyo Seco Weekend began in 2017, and boasts delicious food, exhibitions from local artists and scientists, and a stacked roster of musicians including Neil Young, Robert Plant, Jack White, and Kings of Leon.
In true data-driven form, the gang decided to come up with a weighted scoring system to judge the best acts that graced the festival's stages. Clark gave himself a 2x weighting, which is kind of a d*ck move, but hey, he's the boss, and also a seasoned concertgoer. Since style is a key part of any good music scene, they also made sure to rank the best t-shirts on display at Arroyo Seco.
The Ranker crew wasn't able to attend every single act at the two-day event, but we caught 64% of them, and ranked all the performances we did see. The competition was tough, and nothing sucked!
Robert Plant And The Sensational Space Shifters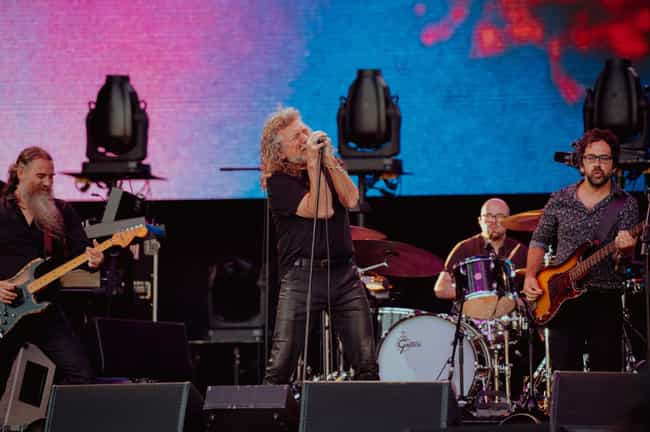 Plant and his band were fantastic at their February 2018 show at the Orpheum, but it was super cool to see him switch the set around to align with a festival vibe. Their opening with "The Lemon Song" and adding "What Is And What Should Never Be" early in the set – combined with Plant actually wearing leather pants and pulling out some rockstar moves – was the high point of the weekend.
Slight deduction for some long, jammy acoustic guitar segments that work better in a theater. Still, they were as good as I expected. — Clark
SCORE:
Dom — 10/10
Pablo — 10/10
Christine — 10/10
Clark — 9.3/10
Mauri — 9/10
WEIGHTED AVG. SCORE = 9.6/10
SETLIST:
The Lemon Song
Turn it Up
What Is and What Should Never Be
Rainbow
Going to California
Gallows Pole
Carry Fire
Babe, I'm Gonna Leave You
Little Maggie
Fixin' To Die
Bring It On Home / Whole Lotta Love / Santianna / Whole Lotta Love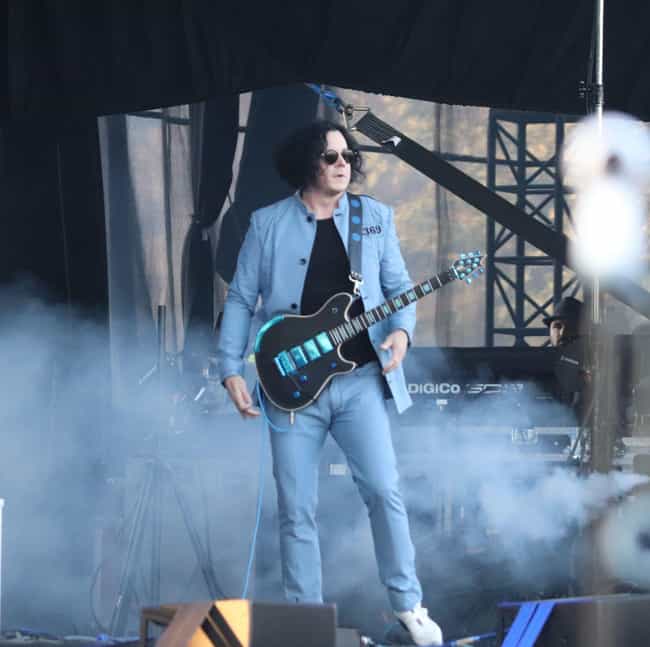 Jack White doesn't just play the stage, he commands it. In a little over an hour, White blared through a deep catalog of hits from his three solo records, The White Stripes, The Dead Weather, and The Raconteurs.
Transitioning seamlessly from upbeat medleys like "Hotel Yorba" to understated ballads such as "Love Interrupted," White picked up no less than six guitars throughout the performance. The massive crowd was even treated to White sitting at the drum kit for The White Stripes's anthem, "My Doorbell."
Beautiful, futuristic visuals boldly accentuated the stage's blue, black, and white color scheme, and nothing could've made the performance better. — Kat
SCORE:
Kat — 10/10
Pablo — 9/10
Mauri — 10/10
Dom — 9/10
Clark — 9.1/10
WEIGHTED AVG. SCORE = 9.37/10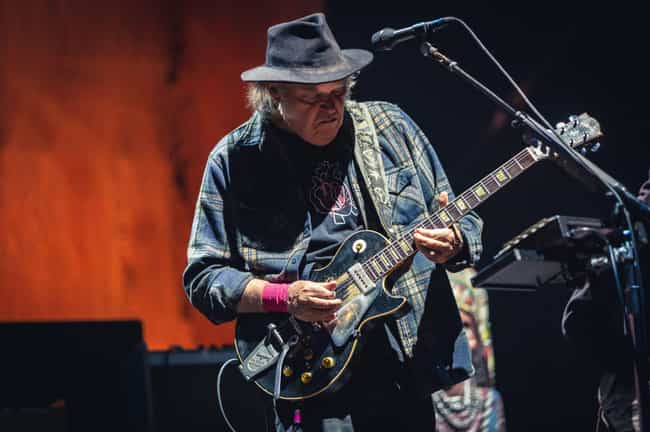 Neil Young's performance is perhaps the first time a festival headliner has played not just without a setlist, but without any semblance of a plan.
A huge list of about 100 potential songs was posted by the drum riser. Before every song, Young and the band stopped and huddled to make make a plan. This wasn't great for momentum, but few people on this planet give fewer f*cks than Young, so he didn't seem particularly bothered by the intermissions.
This certainly wasn't a typical festival setlist. Judging by the tunes selected – as well as a few of Young's on-stage comments about the children who've been separated from their parents by US immigration officials – the rocker was picking songs that reflected his emotional state.
Young even gave Willie Nelson's sons Micah and Lukas a chance to sing some of their original creations. This included the titular track from Micah's 2017 album, Everything Is Bullsh*t, which perfectly fit the apropos theme of disgust at the state of the world.
The band played way later than expected, coming back for multiple long encores, and generally saving the crowd-pleasers for the last. A set that opened with a 23 minute jam on a totally obscure track ("Like An Inca") was probably not to everyone's taste, but consistency issues aside, I was personally in Heaven, particularly after missing all the secret, last-minute shows Young played in the surrounding LA area in 2018. — Clark
SCORE:
Clark — 9.5/10
WEIGHTED AVG. SCORE = 9.22/10
SETLIST:
Like An Inca
F*ckin' Up
Cortez the Killer
Forget About Georgia
Everything Is Bullsh*t
I Am A Child
Lotta Love
Rockin' In The Free World
Hey Hey, My My (Into The Black)
Angry World
Powderfinger
Ohio
Down By The River
Roll Another Number (For The Road)
I've been wanting to see Morissette perform live for more than 20 years, and this was my first chance. She captivated the audience from the moment she stepped onstage, harmonica in hand. I sang every lyric to every song and watched as she completely blew the crowd away.
This set definitely tops my list of favorite performances from the weekend. Morissette's voice is as good as it was 25 years ago, maybe even better. I feel like a better person for having watched her perform. Her band was so tight, and every song was performed like it was the first time they had played it live, even though they were dropping nonstop hits. Morissette's voice could bring about world peace. If I could rate this any higher than 10, I would. — Dom
SCORE:
Dom — 10/10
Kat — 8/10
Christine — 9/10
WEIGHTED AVG. SCORE = 8.73/10