Entertainment
All The TV And Movie Universes That Are Unified By Detective Munch

Most people can agree that Detective John Munch is one of the greatest television detectives known to man. Richard Belzer has played the lanky, laconic character prone to believing far out conspiracy theories for nearly 30 years. In that time, he's crossed over into a variety of television universes and strung them together with the gossamer thread of his existence. He began his career on the NBC series Homicide: Life on the Street before moving on to the much beloved Law & Order: SVU, with some pit stops in a variety of film and television cameos that have served to unify some of the greatest TV shows.
What does the existence of Detective Munch in multiple shows say about what we watch? Do these shows exist in a space-time continuum where Baltimore police detectives traverse the globe solving crimes? Are audiences to believe that the world of The X-Files, which regularly featured unexplained phenomena, is the same world where Detective Olivia Benson works as a Sergeant and single mother at one of the most prestigious police precincts? As far-fetched as this may all seem, John Munch would likely answer, "Yes."
back to page 1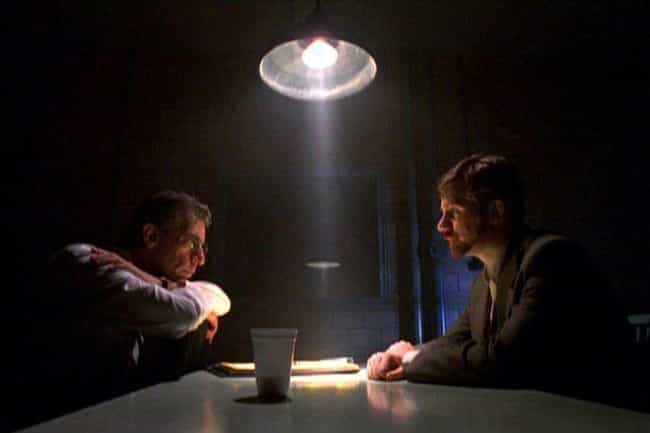 The Season 5 episode of The X-Files called "Unusual Suspects" is filled with multi-network series crossovers and actors having too much fun on camera. The episode is a flashback to when a trio called the Lone Gunmen was helping a mysterious woman stop a chemical attack in Baltimore. Not only were the culprits being pursued by Agent Mulder, but they were also interrogated by Baltimore's very own John Munch.
Actors: David Duchovny, Gillian Anderson, Mitch Pileggi
Premiered: 1993
Number of Seasons: 9
see more on The X-Files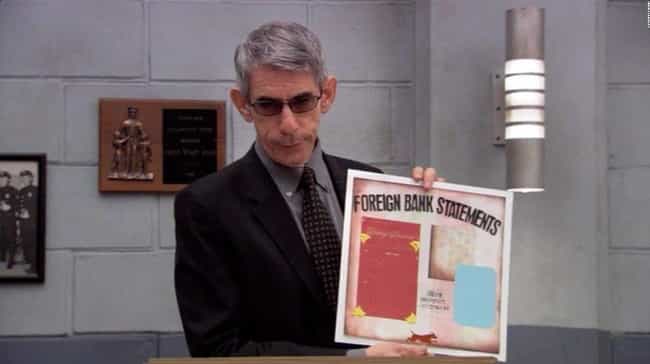 Yes, even Arrested Development has a place in the Munch-Verse! When the FBI is trying to get to the bottom of the Bluth family's twisted web of ineptitude and deceit, they call in Detective Munch. Munch poses as a scrapbooking professor to trick Tobias Fünke into spilling the beans on the Bluths. Unfortunately, even the hardened East Coast guile of John Munch doesn't stand a chance against Tobias' stupidity.
Actors: Jason Bateman, Michael Cera, Portia de Rossi
Premiered: 2003
Number of Seasons: 4
see more on Arrested Development
While A Very Brady Sequel is a movie, it is directly tied to The Brady Bunch television series. What's strange is that it takes place in Hawaii, and who appears to help the Brady kids with a con-man? Why, it's none other than Baltimore's Detective John Munch. No idea how or why an agent of Maryland ends up in Hawaii, but that's Munch for you.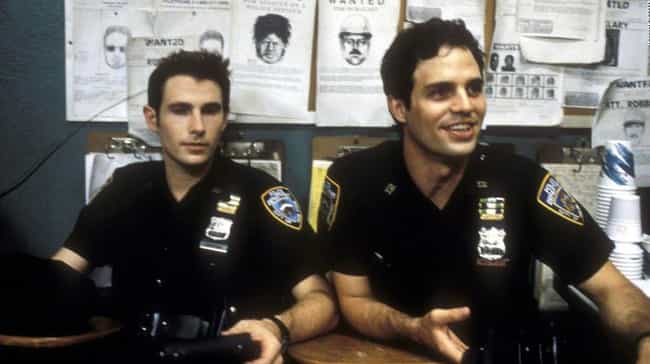 Mark Ruffalo starred in this obscure show that no one really knows, that carries the distinction of being the most mysterious appearance of Detective Munch. What did he do? What was he investigating? The only information that can be found about Munch's appearance on The Beat is that he made an appearance at a crime scene in the series' second episode.
Actors: Mark Ruffalo, Poppy Montgomery, Jeffrey Donovan, Heather Burns, Derek Cecil
Premiered: 2000
see more on The Beat