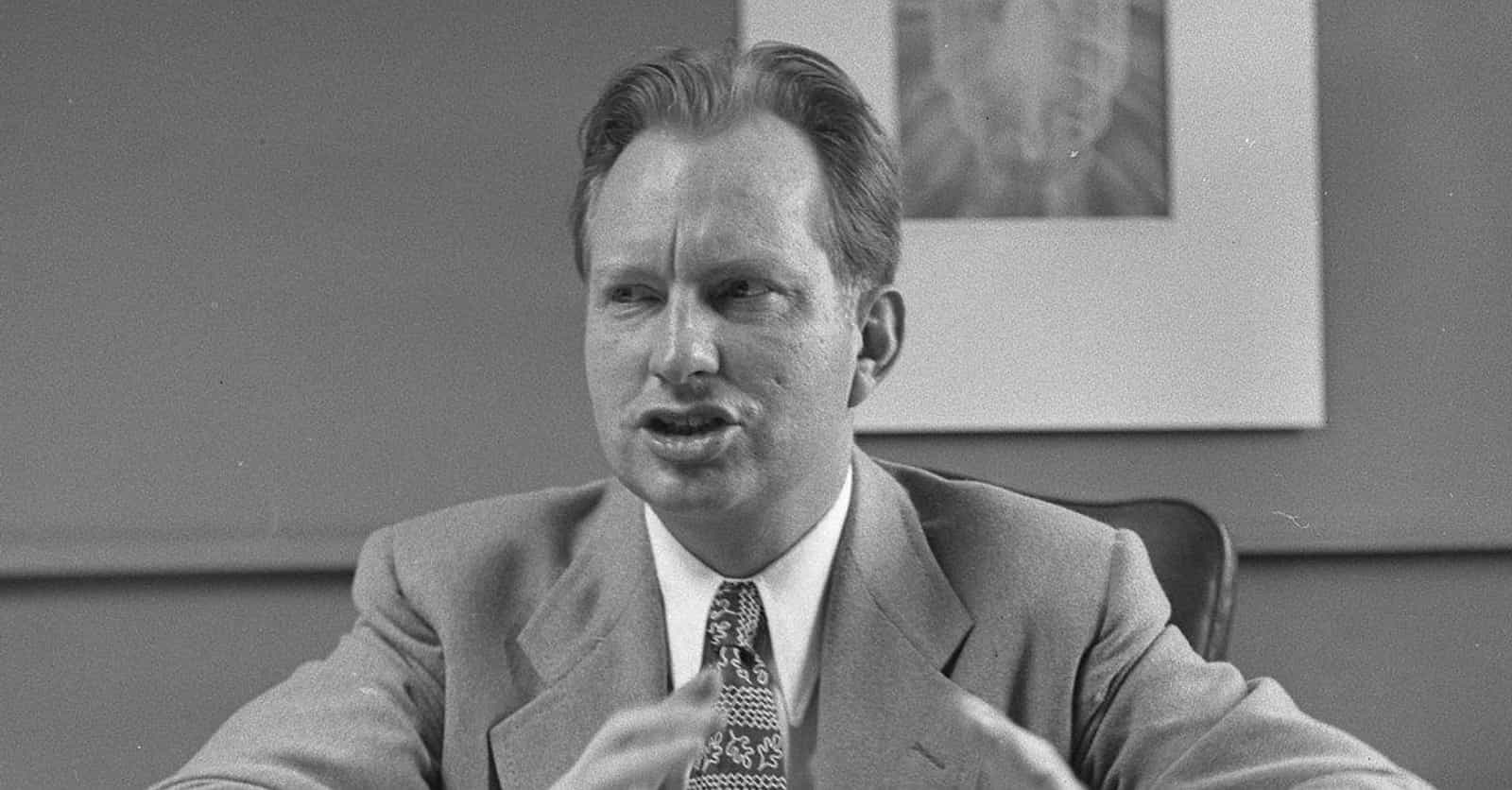 Photo: user uploaded image
Scientology Was Inspired By Black Magic, And L. Ron Hubbard Believed He Was The Devil
Was L. Ron Hubbard the Devil? To people who adamantly fight against the cult of Scientology, he may be. But what many folks may not know about the science-fiction-novelist-turned-religious-leader is that Scientology is based off of black magic. Hubbard discovered the teachings of famed occultist Aleister Crowley and applied them to his own made-up religion.  
Hubbard became obsessed with the teachings of Crowley after meeting rocket scientist and satanist Jack Parsons on a trip to California, . Hubbard spent a few years working with Parsons to create the West Coast arm of the OTO (The Ordo Templi Orientis - Crowley's magical cabal), but that partnership soon went awry as the two wrestled for control of the group. All the ways Scientology is linked to the occult may sound far-fetched at first, but given the organization's bizarre beliefs, it makes a twisted sort of sense. 
---
L. Ron Hubbard Believed He Was Satan

Photo: Los Angeles Daily News / Wikimedia Commons / Public Domain

Hubbard's eldest son, Lafayette Ronald Hubbard, Jr., left Scientology in 1959. He changed his name to Ronald DeWolf and began to expose his father for the charlatan he was. DeWolf spent the first part of his life eating, drinking, and breathing Scientology and knew his father inside and out. In a 1983 interview with Penthouse, DeWolf said his father was "deeply involved in the occult and black magic."

DeWolf also told Penthouse "Black magic is the inner core of Scientology," and that Hubbard didn't worship Satan... "He thought he was Satan." Much like Aleister Crowley, Hubbard believed by taking part in his black magic rituals he bacame the Devil: "He thought of himself as the Beast 666 incarnate."