Politics
Everyone Who Has Been Fired Or Resigned From The Trump Administration So Far

August 24, 2017
18.8k views
72 items
From the outset of the Trump presidency to the most recent weeks of craziness, the list of Trump administration resignations and firings has steadily grown. Trump has fired some of his most notable advisers, removed people he appointed only days or weeks earlier, and caused massive amounts of speculation as to his motives and agenda.
In late 2018, departures within the Trump administration hit an all-time high, with the Brookings Institute reporting turnover in "the most senior level of White House staff members" rising to 83%. By July 2019, Trump officially saw more turnover in his first-term cabinet than any president in 40 years.
Hard to keep up? Absolutely. Rife with rumors? Definitely. All of the Trump firings and resignations have created more questions than answers - not to mention numerous vacancies - so here's a run-down of the ins and outs of the Trump administration from the media, the affected parties, and the president himself. Here's everyone Trump has fired - so far, that is. Who else will make a (dis)graceful exit, joining the illustrious ranks of everyone fired from the Trump White House? Only time will tell.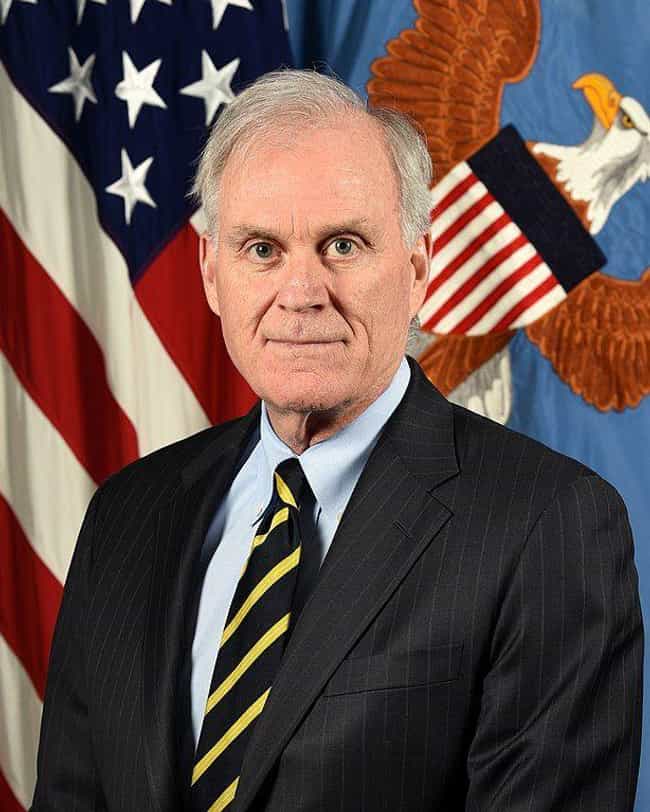 November 24, 2019
Secretary of the Navy Richard Spencer was removed from his position on November 24, though Spencer, the US government, and President Donald Trump offered conflicting reasons why.
According to the US Department of Defense, Spencer's exit was tied to a dispute regarding Edward Gallagher, a Navy SEAL who was accused of war crimes but later acquitted by a military jury. Gallagher was reduced in rank to petty officer 1st class - until Trump intervened to restore his rank to chief petty officer. However, Trump did not grant Gallagher a pardon, and the officer was notified in November that he would face a "trident review" board, which could potentially strip him of the trident pin that SEAL commandos wear.
On November 21, Trump tweeted that "the Navy will NOT be taking away Warfighter and Navy Seal Eddie Gallagher's Trident Pin." The following day, Spencer appeared to contradict that assessment, and told reporters he believed Gallagher's review should continue.
NBC News reported that Spencer privately told the White House a tweet is not an official order, and the president would need to submit his request in writing if he wished to cancel the review.
From this point, the accounts of Spencer's resignation diverge. The Defense Department claimed, despite Spencer's public assertion that Gallagher face the Navy's review board, he privately met with White House staff to propose a compromise - namely, that Gallagher retain his rank and pin, and retire. The department's official statement said Secretary of Defense Mark T. Esper told Spencer to resign "after losing trust and confidence in him regarding his lack of candor over conversations with the White House."
On November 24, Trump offered his own version of Spencer's ousting: that he was "not pleased with the way that Navy Seal Eddie Gallagher's trial was handled by the Navy" and "large cost overruns from past administration's... contracting procedures were not addressed to my satisfaction."
Spencer's resignation letter, however, suggested he left the administration for reasons of principle:
I no longer share the same understanding with the Commander in Chief who appointed me, in regards to the key principle of good order and discipline. I cannot in good conscience obey an order that I believe violates the sacred oath I took in the presence of my family, my flag and my faith to support and defend the Constitution of the United States.
October 30, 2019
Tim Morrison, the senior director for Russian and European affairs to the National Security Council, resigned on October 30, 2019. Morrison stepped down one day before he was scheduled to testify in Congress's impeachment inquiry into President Donald Trump.
Though October 31 will be the first time Morrison speaks to Congress concerning the Trump/Ukraine scandal, he has already played a major role in the proceedings. Morrison was frequently mentioned by Bill Taylor, the top US diplomat to Ukraine, during his own October 22 testimony to Congress. Taylor claims that US aid to Ukraine - which had previously been approved by Congress - was held up by the White House on the condition that Ukraine's president Volodymyr Zelensky publicly promise to investigate leading Democratic front-runner Joe Biden, and his son Hunter Biden.
Allegedly, Morrison is the person who informed Taylor of the phone call between President Trump and Zelensky.
According to Taylor, Morrison also informed both Ambassador John Bolton and lawyers at the NSC of a phone call between Trump and Ambassador Gordon Sondland, in which they discussed putting pressure on Ukraine in return for this favor. Morrison stated that he had a "sinking feeling" about the conversation's implications.
Congress is expected to question Morrison on his knowledge of Trump's dealings with Ukraine, and to corroborate Taylor's previous testimony. As Politico points out, Morrison is the third White House official to resign ahead of his planned testimony - after Ukraine envoy Kurt Volker and Michael McKinley, the senior aide to Secretary of State Mike Pompeo - and the third NSC official to testify in the impeachment inquiry.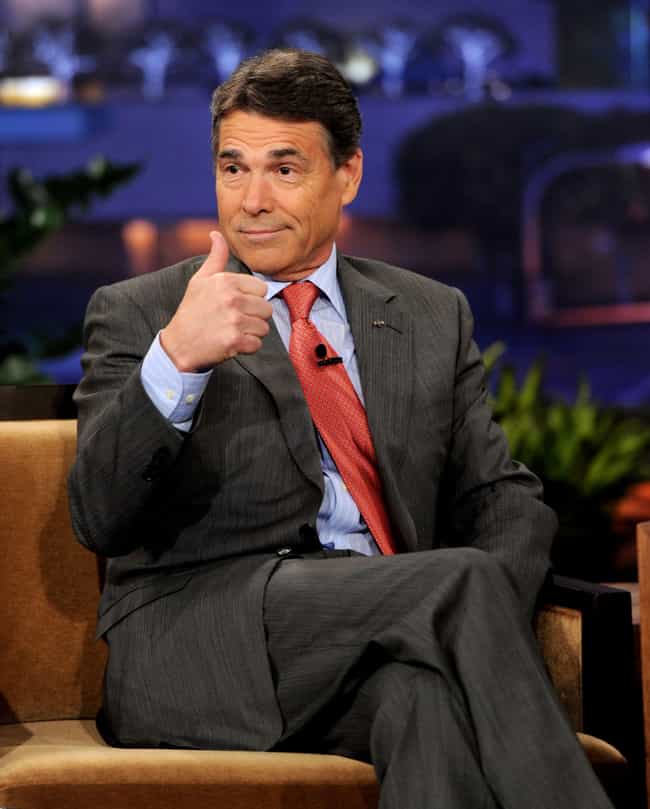 October 17, 2019
Energy Secretary Rick Perry has announced he will soon resign from the Trump administration. According to Jennifer Jacobs, a senior White House reporter with Bloomberg News, Perry handed his resignation to President Donald Trump on October 17 while the two were aboard Air Force One. A departure date has not yet been set, Jacobs reported.
Though this decision comes as Perry faces increasing scrutiny related to the president's Ukraine scandal, rumors that the former Texas governor was eyeing the exit have circulated since early 2019. The president blamed Perry for the July 25 phone call to Ukrainian President Volodymyr Zelensky that inspired a whistleblower complaint, saying it was the secretary's idea. The complaint directly led to the House opening an impeachment inquiry into the president's actions regarding Ukraine.
According to Bloomberg, Perry met with Zelensky at least three times since his election, and told the Wall Street Journal he has been in contact with Rudy Giuliani, the president's personal lawyer, on the subject of "Ukrainian corruption." The secretary's involvement with the matter spurred House Democrats to issue him a subpoena demanding more information.
see more on Rick Perry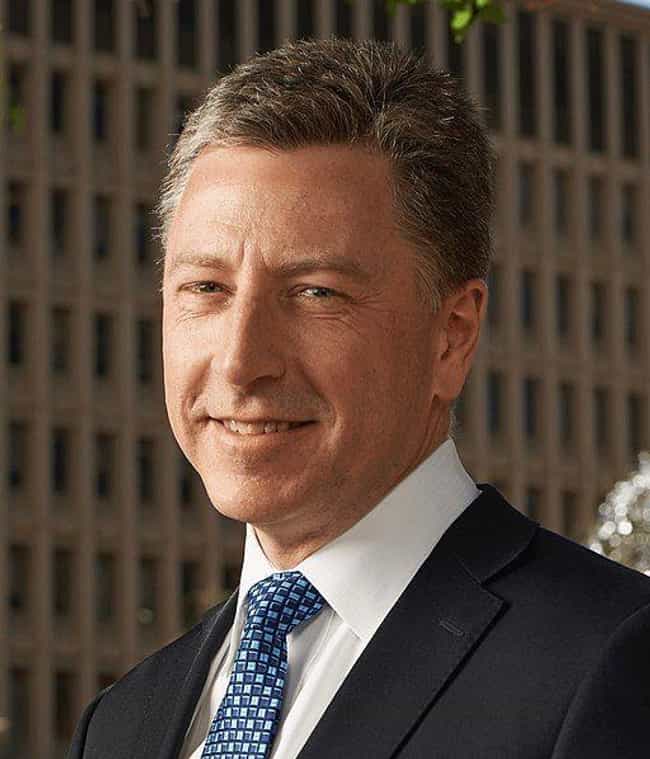 September 27, 2019
Kurt Volker, former US ambassador to NATO and the executive director of the McCain Institute, resigned from his position as special envoy to Ukraine on September 27, 2019.
Volker exited the administration the day after he was named in the complaint of a White House whistleblower that alleges President Donald Trump solicited political favors from Ukrainian President Volodymyr Zelensky during a July 25 phone call. In the transcript of the call released by the White House, Trump asks Zelensky to investigate the family of fromer Vice President Joe Biden, the leading Democratic presidential candidate, over alleged corruption charges. According to a US State Department official, it was Volker who connected Trump's personal lawyer, Rudy Giuliani, with Ukrainian officials.
While the whistleblower complaint claims Volker attempted to "contain the damage" of Giuliani's contact with Ukraine, a July 19 text message obtained by Fox News suggests Volker encouraged the outreach. Giuliani has said he was in regular contact with Volker during his efforts.