Politics
Everyone Who Has Been Fired Or Resigned From The Trump Administration So Far

August 24, 2017
17k views
70 items
From the outset of the Trump presidency to the most recent weeks of craziness, the list of Trump administration resignations and firings has steadily grown. Trump has fired some of his most notable advisers, removed people he appointed only days or weeks earlier, and caused massive amounts of speculation as to his motives and agenda.
Hard to keep up? Absolutely. Rife with rumors? Definitely. All of the Trump firings and resignations have created more questions than answers - not to mention numerous vacancies - so here's a run-down of the ins and outs of the Trump administration from the media, the affected parties, and the president himself. Here's everyone Trump has fired - so far, that is. Who else will make a (dis)graceful exit, joining the illustrious ranks of everyone fired from the Trump White House? Only time will tell.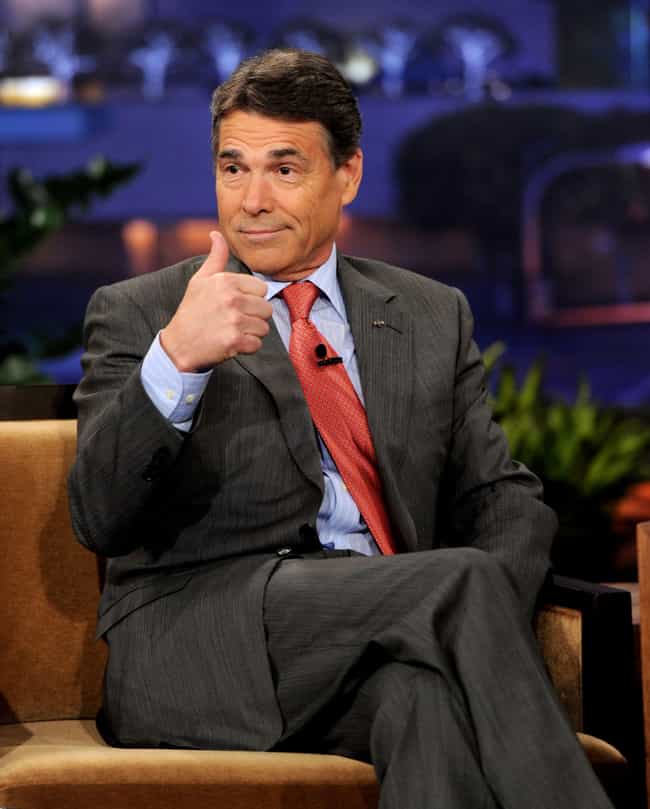 October 17, 2019
Energy Secretary Rick Perry has announced he will soon resign from the Trump administration. According to Jennifer Jacobs, a senior White House reporter with Bloomberg News, Perry handed his resignation to President Donald Trump on October 17 while the two were aboard Air Force One. A departure date has not yet been set, Jacobs reported.
Though this decision comes as Perry faces increasing scrutiny related to the president's Ukraine scandal, rumors that the former Texas governor was eyeing the exit have circulated since early 2019. The president blamed Perry for the July 25 phone call to Ukrainian President Volodymyr Zelensky that inspired a whistleblower complaint, saying it was the secretary's idea. The complaint directly led to the House opening an impeachment inquiry into the president's actions regarding Ukraine.
According to Bloomberg, Perry met with Zelensky at least three times since his election, and told the Wall Street Journal he has been in contact with Rudy Giuliani, the president's personal lawyer, on the subject of "Ukrainian corruption." The secretary's involvement with the matter spurred House Democrats to issue him a subpoena demanding more information.
see more on Rick Perry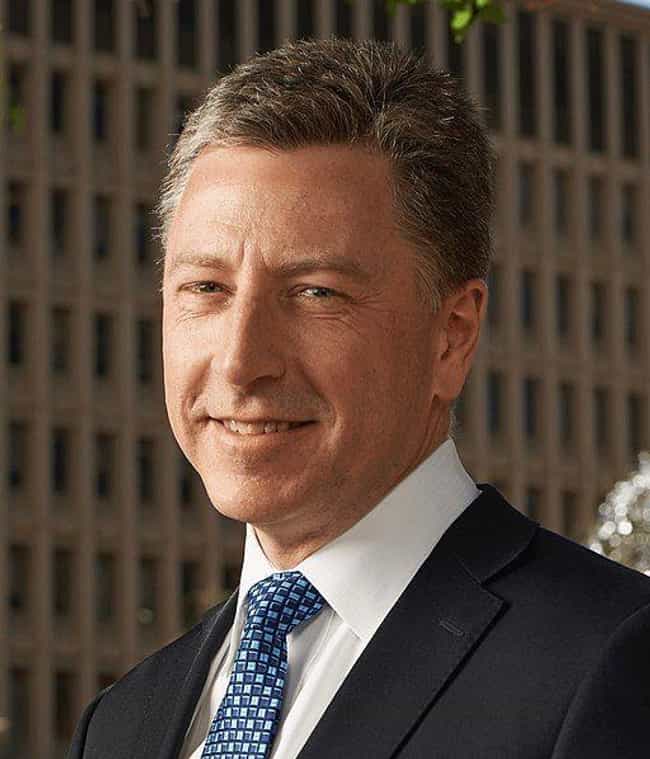 September 27, 2019
Kurt Volker, former US ambassador to NATO and the executive director of the McCain Institute, resigned from his position as special envoy to Ukraine on September 27, 2019.
Volker exited the administration the day after he was named in the complaint of a White House whistleblower that alleges President Donald Trump solicited political favors from Ukrainian President Volodymyr Zelensky during a July 25 phone call. In the transcript of the call released by the White House, Trump asks Zelensky to investigate the family of fromer Vice President Joe Biden, the leading Democratic presidential candidate, over alleged corruption charges. According to a US State Department official, it was Volker who connected Trump's personal lawyer, Rudy Giuliani, with Ukrainian officials.
While the whistleblower complaint claims Volker attempted to "contain the damage" of Giuliani's contact with Ukraine, a July 19 text message obtained by Fox News suggests Volker encouraged the outreach. Giuliani has said he was in regular contact with Volker during his efforts.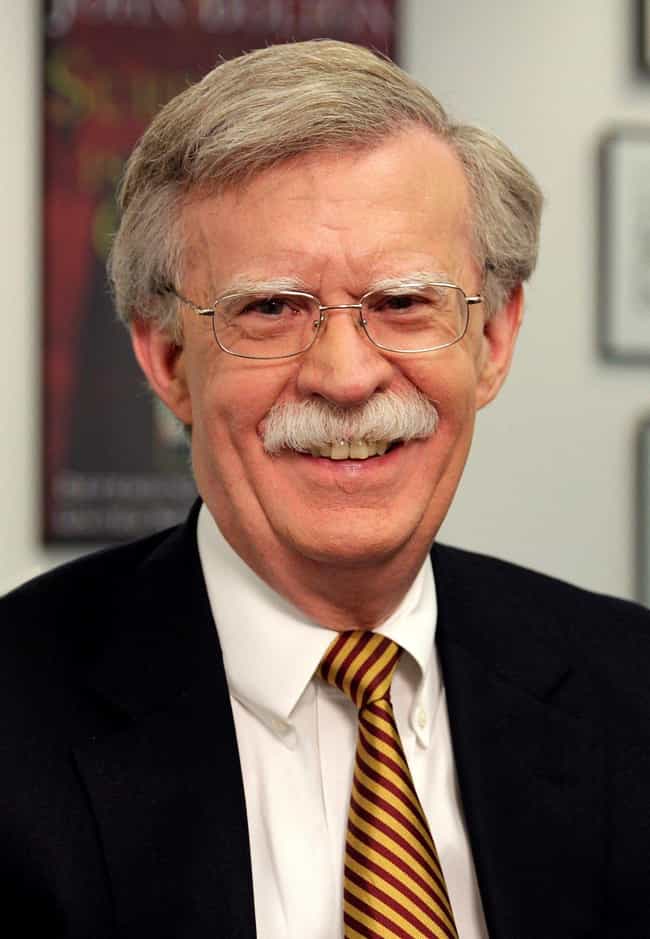 September 10, 2019
In a surprise tweet posted in the morning, President Donald Trump announced that he had fired National Security Adviser John Bolton the previous evening. In a tweet of his own, Bolton offered a conflicting account, saying he offered the president his resignation but was told they would "talk about it tomorrow."
A controversial choice from the beginning of his tenure, Bolton was notably hawkish on the United States' relationships with Iran and North Korea. Trump claims to want peace with the two adversarial nations, which allegedly caused a rift between the two men. According to reports, Bolton had become increasingly sidelined by the administration, even to the point of being left out of negotiations for a potential peace agreement with the Taliban.
In announcing Bolton's departure, Trump said he "disagreed strongly with many of his suggestions, as did others in the Administration."
A political commentator and former ambassador to the UN under President George W. Bush, Bolton was Trump's third national security adviser. His predecessors were H.R. McMaster, who was ousted in March 2018, and Michael Flynn, who left the administration in February 2017 after admitting that he lied about his relationship with foreign governments.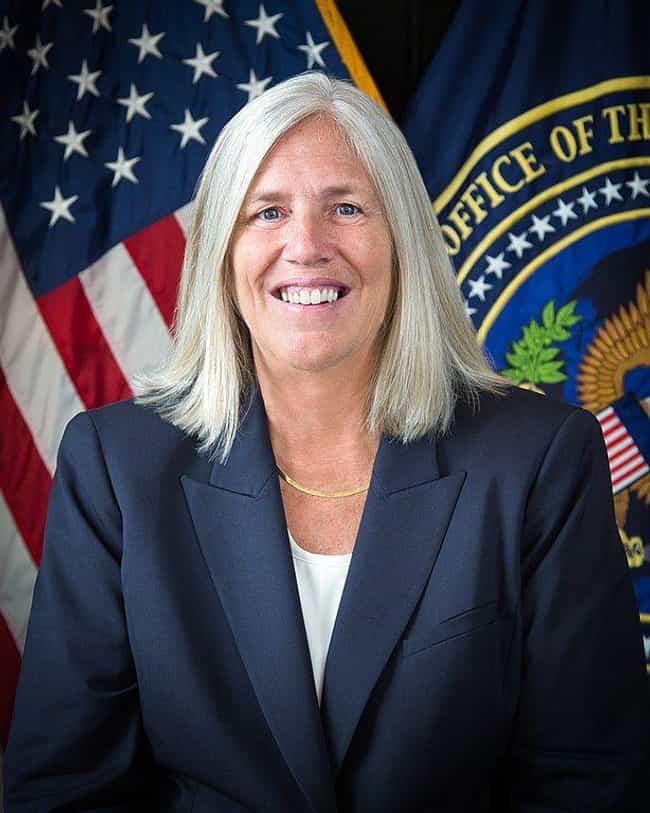 67
Susan M. Gordon - Resigned
August 15, 2019
Following the departure of her boss, Director of National Intelligence Dan Coats, Deputy Director Sue Gordon announced she would also resign her position on August 15, 2019. Gordon, slated to become acting director of her department, was urged to resign by Coats.
Though traditional protocol would see Gordon ascend to the top intelligence position after Coats's resignation, White House officials told CNN Trump was seeking a legal means to circumvent the normal chain of succession. Though Gordon is well-qualified for the position - having worked in the intelligence field for more than 30 years - Trump allegedly disliked her close ties to intelligence officials like Coats and former CIA Director John Brennan, who has been critical of the president.
In early August, House Intelligence Chairman Adam Schiff praised Gordon and said she would be an "excellent candidate" to replace Dan Coats. Trump's son Donald Trump Jr. tweeted in reply, "If Adam Schiff wants her in there, the rumors about her being besties with Brennan and the rest of the clown cadre must be 100% true."