History
All the Presidential Portraits, Ranked

18.6k votes
1.6k voters
60.7k views
43 items
List Rules Vote based on the quality of the portrait only - political beliefs and presidential legacies don't matter on this list.
You may not realize it, but there are official portraits of every US president. This tradition started with George Washington and has continued into modern times, even with the advent of photography. These official paintings of US presidents have not always been the most attractive or dynamic images you will ever see, but all of the US president portraits were commissioned from the best artists of their day and provide a unique insight into each leader.
When you look through this list of portraits of American presidents, some trends become immediately obvious. In the early paintings, with the ironic exception of Washington himself, the presidents are often painted from the bust up in the classic European portrait style. As the years have gone on, however, all the US president portraits have developed and turned more into works of art than straight depictions.
The best US presidential portraits capture the president as you remember them. Some are iconic, like John F. Kennedy's portrait, while others are seriously weird (is that really what Andrew Jackson looked like? Yikes.) Take a look through this official US president portraits gallery and vote on your favorites.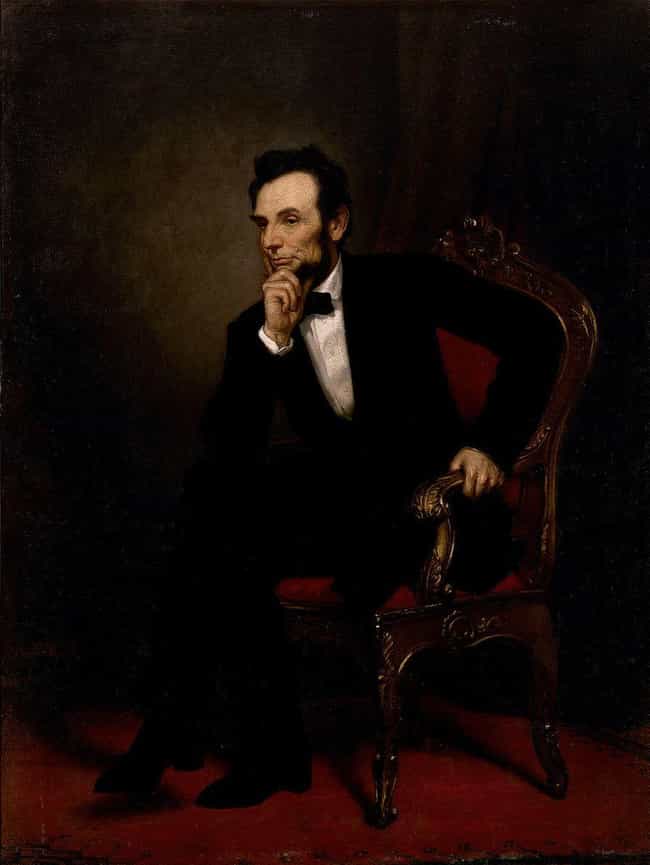 Abraham Lincoln was the 16th President of the United States, serving from March 1861 until his life was taken in April 1865. Lincoln led the United States and its greatest moral, constitutional and political crisis. In doing so, he preserved the Union, strengthened the federal government, and modernized the economy. Born in Hodgenville, Kentucky, Lincoln grew up on the western frontier in Kentucky and Indiana. Largely self-educated, he became a lawyer in Illinois, a Whig Party leader, and a member of the Illinois House of Representatives, where he served from 1834 to 1846. ...more on Wikipedia
Birthplace: Kentucky, Hodgenville, United States of America, United States, with Territories, + more
Presidency: 16
V.P.: Andrew Johnson, Hannibal Hamlin

Great portrait?
see more on Abraham Lincoln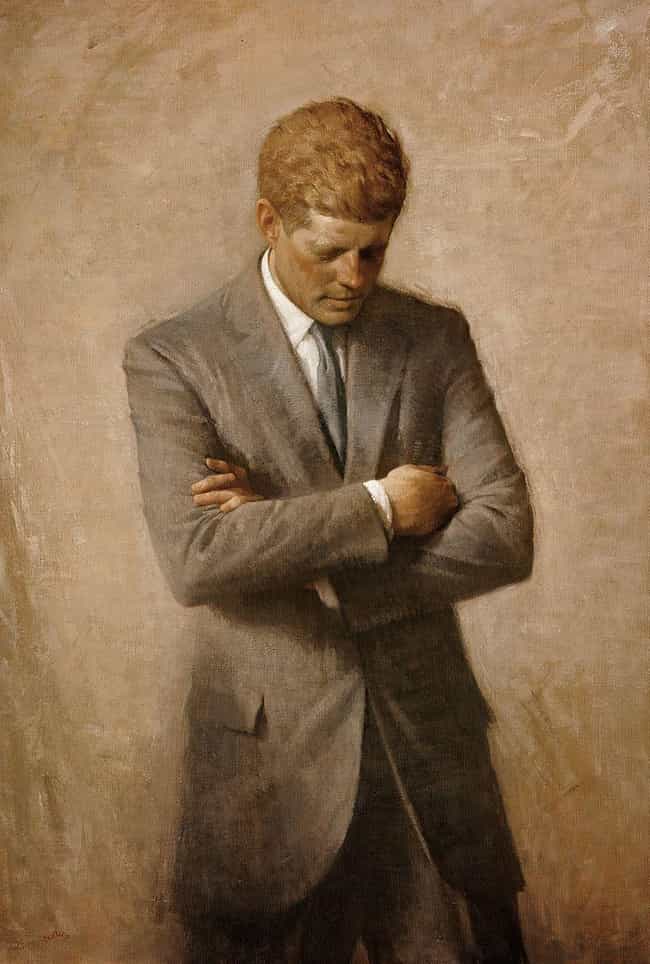 John Fitzgerald Kennedy (May 29, 1917 – November 22, 1963), also referred to as John F. Kennedy, JFK, John Kennedy or Jack Kennedy, was the 35th President of the United States. He served from 1961 until his assassination in 1963. Major events during his presidency include the Bay of Pigs Invasion, the Cuban Missile Crisis, the building of the Berlin Wall, the Space Race, the American Civil Rights Movement and early events of the Vietnam War. John F. Kennedy was assassinated on November 22, 1963 in Dallas, Texas, United States. Lee Harvey Oswald was charged with the crime, but was himself murdered two days later by Jack Ruby before Oswald could be put on trial. The Warren Commission ...more on Wikipedia
Birthplace: Brookline, Massachusetts, USA
Presidency: 35
V.P.: Lyndon B. Johnson

Great portrait?
see more on John F. Kennedy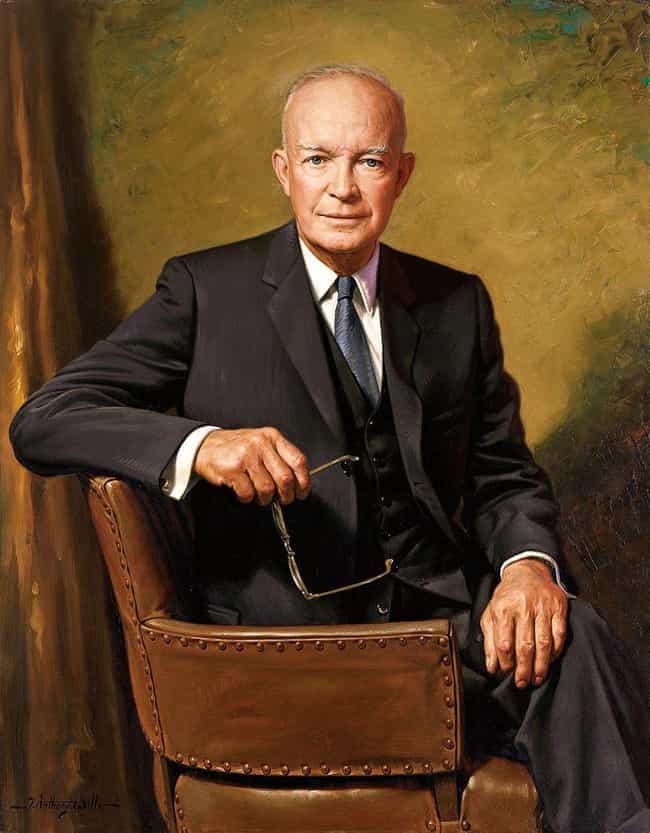 Dwight David "Ike" Eisenhower was the 34th President of the United States from 1953 until 1961. He was a five-star general in the United States Army during WWII and served as Supreme Commander of the Allied Forces in Europe; he had responsibility for planning and supervising the invasion of North Africa in Operation Torch in 1942–43 and the successful invasion of France and Germany in 1944–45 from the Western Front. He was the last U.S. President to have been born in the 19th century. Eisenhower was of Pennsylvania Dutch ancestry and was raised in a large family in Kansas. ...more on Wikipedia
Birthplace: Denison, Texas, United States of America
Presidency: 34
V.P.: Richard Nixon

Great portrait?
see more on Dwight D. Eisenhower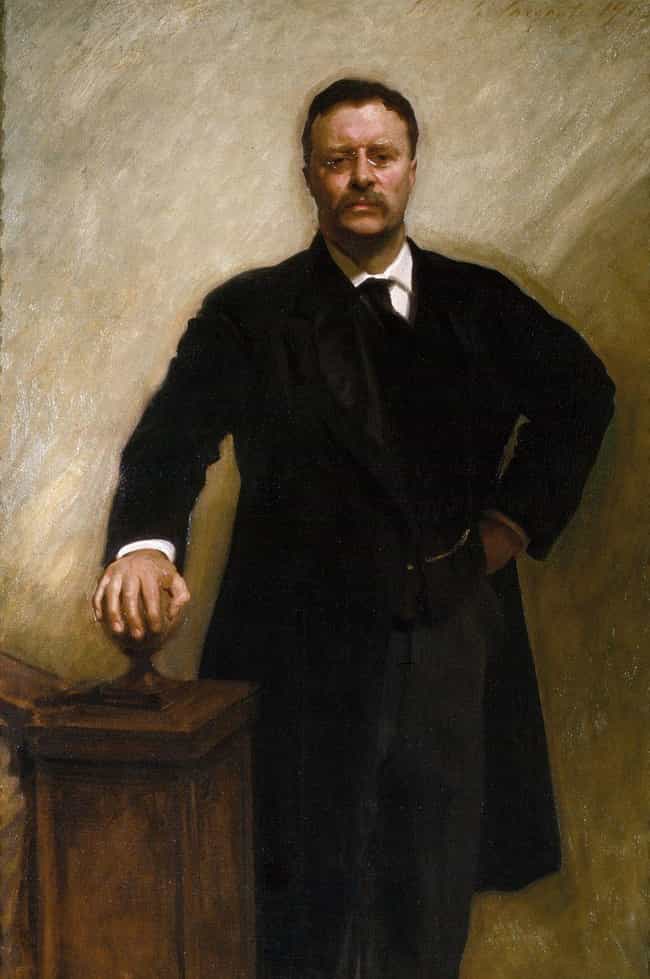 Theodore "T.R." Roosevelt Jr. was an American politician, author, naturalist, soldier, explorer, and historian who served as the 26th President of the United States. He was a leader of the Republican Party and founder of the Progressive Party insurgency of 1912. He is known for his exuberant personality, range of interests and achievements, and his leadership of the Progressive Movement, as well as his "cowboy" persona and robust masculinity. Growing up, Roosevelt was a sickly child who suffered from asthma. ...more on Wikipedia
Birthplace: Manhattan, New York City, New York, United States of America
Presidency: 26
V.P.: Charles W. Fairbanks

Great portrait?
see more on Theodore Roosevelt