Music

All 24 Warped Tour Lineups, Ranked
503 votes
125 voters
3.5k views
24 items
List Rules Vote up the best Warped Tour lineups; vote down the lineups that were just so-so.
Warped Tour is one of the biggest names in the concert canon. Those who haven't gone want to and those who have gone wait for the day they can go again. For a majority of its run, it was the largest traveling music festival in the United States. A number of past Warped Tour lineups have been impressive, but which year was the best? Help decide below!
Starting as an eclectic alternative rock festival in 1995 and gradually morphing into a punk rock festival by the next year, the tour gained momentum when Vans, the wildly popular shoe manufacturer, was signed on as the tour's main sponsor in 1996. As Warped Tour became increasingly popular with each passing year, more sponsors signed on, slowly growing the tour's scope of influence. Sadly, 2018 proved to be the final year of the famous tour as announced by Warped Tour's founder, Kevin Lyman.
You'll find every Warped Tour lineup here! Vote below on the best Warped Tour lineups, keeping in mind factors like the bands performing, production value, and overall spectacle. If you're an avid concert-goer, you can also check out this list of the best Coachella lineups! (Disclaimer - some years certain dates had slightly different lineups).
Notable Peformers: My Chemical Romance, Fall Out Boy, Thrice, Billy Idol, The All-American Rejects, Bowling for Soup, Dropkick Murphys, Hawthorne Heights
Dates: June 18 to August 14

Was this the best lineup?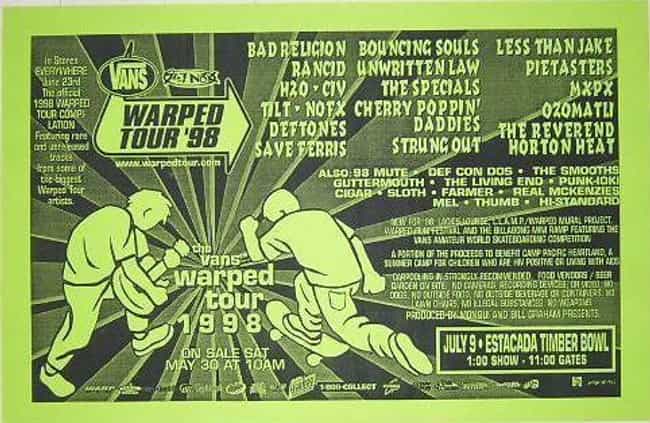 Notable Performers: Bad Religion, Godsmack, Rancid, Less Than Jake, Blink-182, Beck (some dates), Unwritten Law, Reverend Horton Heat, Incubus
Date: July 4 to August 9

Was this the best lineup?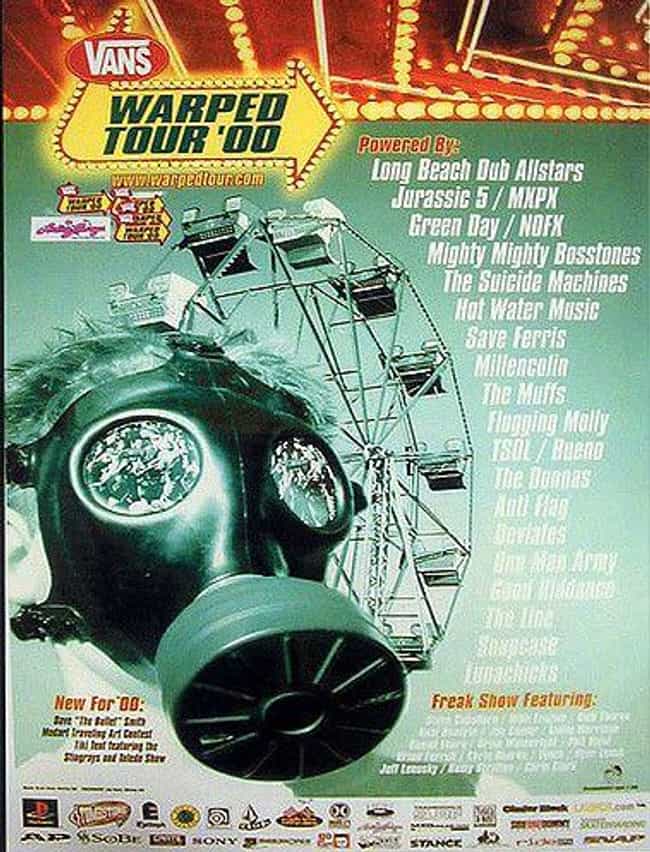 Notable Performers: Weezer, Flogging Molly, Green Day, Anti-Flag, No Doubt, Papa Roach, The Muffs, Suicide Machines, NOFX, Good Riddance
Dates: June 23 to August 6

Was this the best lineup?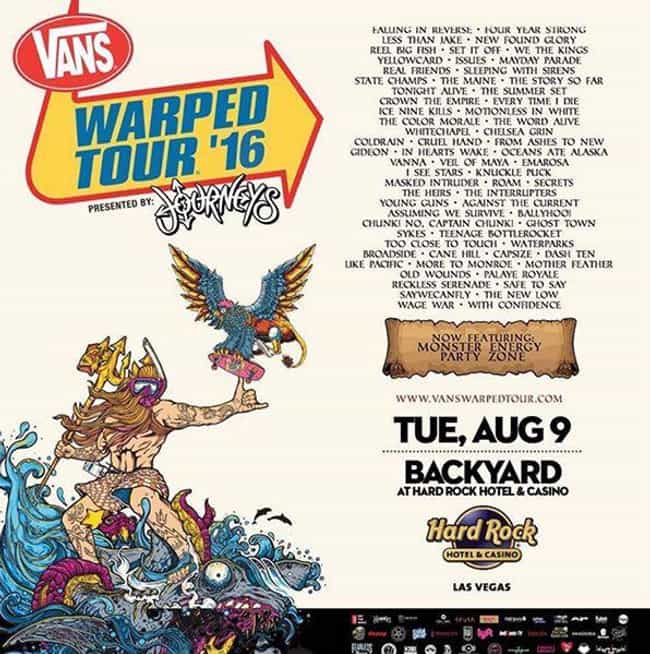 Notable Performers: Falling In Reverse, Less Than Jake, Good Charlotte, Sleeping With Sirens, New Found Glory, Yellowcard, Ghost Town, Bad Seed Rising, We The Kings
Dates: June 24 to August 13

Was this the best lineup?