Entertainment
Aloha Movie Quotes

Updated March 22, 2019
99 votes
78 voters
15.5k views
8 items
Aloha movie quotes tells the story of one man who is offered second chances both personally and professionally, though he might not be ready to take them. The romantic comedy was written and directed by Cameron Crowe. Aloha opened in theaters on May 29, 2015.
In Aloha, defense contractor Brian Gilcrest (Bradley Cooper) finds himself out of work after a mistake causes the military to lose a huge project. So when Brian gets a call that former employer Caron Welch (Bill Murray) wants him back, Brian jumps at the opportunity. That does, however, mean going back to Hawaii where, along with Colonel Lacy (Danny McBride), Brian spent a good deal of time, and even fell in love.
In Hawaii, Brian reunites with lost love Tracy (Rachel McAdams), who is now seemingly happily married to Woody (John Krasinski). But Brian cannot get over unresolved issues with Tracy, despite her urging to move on with his life. This becomes especially important as Brian's Air Force liaison in Hawaii, Allison Ng (Emma Stone), and he have some good chemistry going on.
Aloha
says hello to theaters already showing other films such as
San Andreas
,
Tomorrowland
,
Poltergeist 2015
Mad Max: Fury Road
,
Pitch Perfect 2
and
Playing It Cool
.
The Future Isn't Just Something That Happens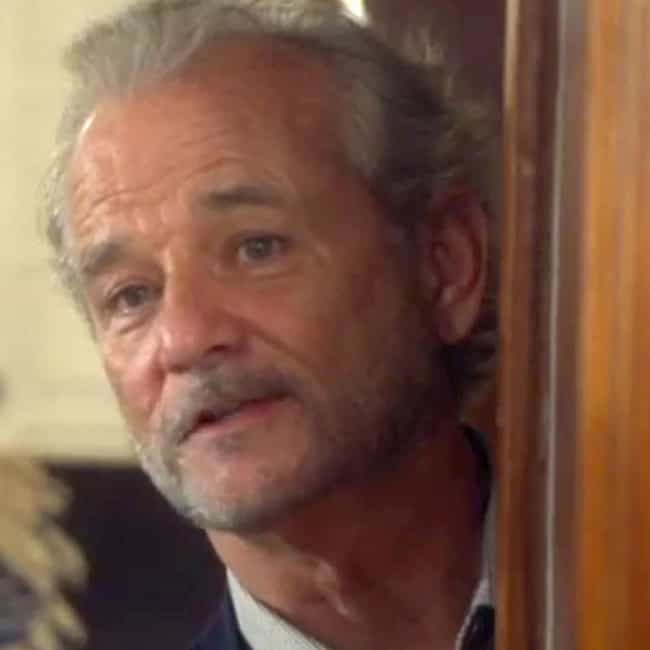 Carson Welch: The future isn't just something that happens. It's a brutal force with a great sense of humor that will steamroll you if you're not watching.
Carson points out a fact of life when discussing the future. He remarks that the future is often unexpected and if you're not willing to roll with what happens, it can hit you like a ton of bricks.
Should this be higher or lower?
Don't Even Know Why We Broke Up
Colonel Lacy: The old ex-girlfriend, pause for the memories.
...
Brian Gilcrest: I don't even know why we broke up.
Tracy Woodside: We broke up because you didn't show up on our vacation.
Brian Gilcrest: Oh, I didn't mean to actually talk about that.
Tracy Woodside: No, no, no, I had three days planned in San Francisco. I had things for us to do and things to tell you and you, um, you stayed in Guam.
Brian Gilcrest: Guam? Really?
Tracy Woodside: Don't pretend like you don't remember. I've waited for this.
Brian Gilcrest: If you calm down, I'll try and remember.
Tracy Woodside: I'm calm and this feels good!
Brian Gilcrest: You know what? I do remember. You said, 'if you don't show up on this vacation, then that's it.'
Tracy Woodside: Cause you're a workaholic who creates work to avoid real work.
Brian Gilcrest: Well, I'm still working on that but to me, you see, a vacation can't be an ultimatum. How can you relax on an ultimatum vacation? The whole concept is stressful.
Tracy Woodside: You just had to show up. I was just looking for a gesture. It didn't have to be bold, just something. I just wanted you to show up. I really loved you.
Brian is reunited with old flame Tracy and the two discuss why things didn't work between them. They seem to have different ideas of what went wrong and a few unresolved issues, at least on his side.
Should this be higher or lower?
Your Old Boss Wants You Back
Brian Gilcrest: Well I remember the good times.
General Dixon: There were no good times! You cost us our prime new partner! A new space command center all gone because cool guy here, Mr. sexy pants, Brian Gilcrest blew the mission! You are going to wear this like Flava Flav wears a clock!
...
Brian Gilcrest: I can't let one small meltdown destroy me.
...
Colonel Lacy: Your old boss wants you back. It's Hawaii, our old stomping ground.
...
Carson Welch: Aloha, Gilcrest. You're back in the game!
After a disaster derailed his career, Brian Gilcrest is eager for a second chance to redeem himself. Luckily for him, that opportunity comes via an assignment in Hawaii, his old stomping ground.
Should this be higher or lower?
Colonel Lacy: I want to introduce you to your Air Force liaison. She's a fast burner.
...
Brian Gilcrest: Can I have a double espresso?
Allison Ng: Good morning, sir! I'm so jacked for today!
Brian Gilcrest: Make that a triple.
Brian learns from Colonel Lacey that he's been assigned an Air Force liaison who is, to put it mildly, very excited. Clearly, Brian needs more caffeine to handle this new partner.
Should this be higher or lower?