READ

Alti Meter Group International Research

Altimeter Groupprovides research and advisory for companies challenged by businessdisruptions, enabling them to pursue new opportunities and business models.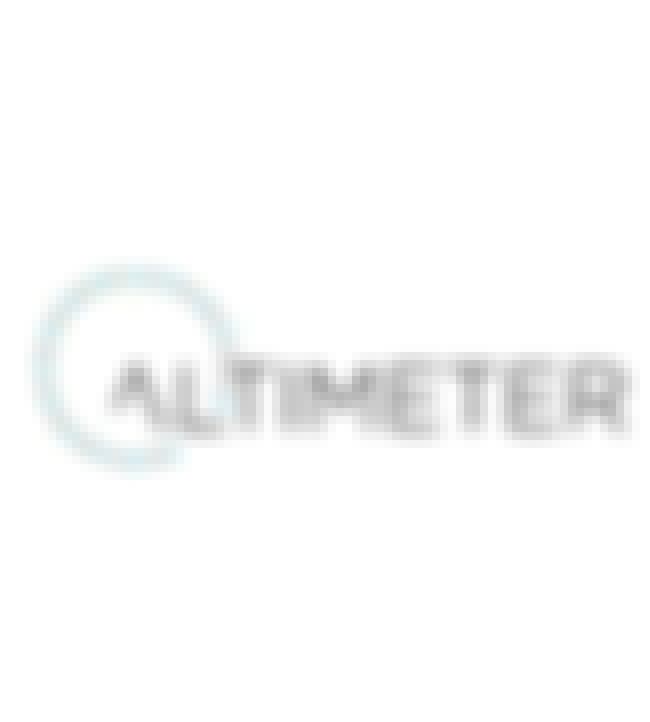 1
Alti Meter Group International Research: Research Agenda
Source: http://www.altimetergroup.com/research/research-agenda
Q3 2013
Defining and Mapping Native Advertising by Rebecca Lieb
Coverage Area: Advertising, Media, Content

Everyone's talking about native advertising, but the market has yet to coalesce around a single definition or understand how it differs from existing models like advertorials or branded/sponsored content. Based on interviews with brands, agencies, and domain experts, this report will provide a market definition of native advertising, with benefits, best practices, and challenges, as well as provide a taxonomy of product offerings from social platforms, technology vendors and publishers.
Social Media Education: How Companies Reduce Risk and Activate Employee Advocacy by Charlene Li
Coverage Area: Social Business, Dynamic Organization

Employees across the enterprise are participating in social media, both personally and professionally. To reduce risk and activate employee advocacy, companies need to approach social media training and education strategically. This report will provide a four-tier approach to social media education for: 1) risk mitigation, 2) practitioner best practices, 3) employee activation, and 4) executive engagement.
Q4 2013

Vendor Overview: Content Marketing Software by Rebecca Lieb
Coverage Area: Content Marketing, MEcosystem
As content marketing and content strategy grow in importance and adoption, a plethora of tools and technologies have appeared to help store, manage, share, curate, aggregate, produce, publish and syndicate content. This research will map and compare technology offerings as well as correlate features to marketers' needs.

The Future of the Social Enterprise by Charlene Li
Coverage Area: Dynamic Organization, Enterprise Social Networking (ESN), Social Media Management System (SMMS), Collaboration Platforms, Dynamic Organizaton

The emergence of enterprise social networks like Chatter, IBM Connections, Socialcast, and Yammer provided a fresh perspective on the dynamic organization by making it super simple to create and share updates. At the same time, these same employees are collaborating and innovating on disparate platforms, while executives strive to (safely) engage the broader employee base with customers and prospects. It's the age-old storyline, where the proliferation of point-based solutions leads to consolidation into a less-than-optimal suite offering. In this era of cloud-delivered services and Big Data, how can organizations rationalize and prepare for the Social Enterprise? This report will look at how organizations can prepare well today to become the Dynamic Organization of tomorrow, by optimizing the mix between best-in-class point solutions and integrated suite offerings.
Mapping the MEcosystem by Susan Etlinger
Coverage Area: MEcosystem, Dynamic Organization

Sensors, watches, GPS, phones and social networks; we are awash in data, as organizations and as individuals. But what do the data tell us about ourselves and the brands with which we interact? This report will catalog emerging data streams and lay out what Big Data can tell us–and what it can't–about the customer journey.
How the Rise of Social Media is Revitalizing the Digital Revolution by Brian Solis

Coverage Area: Dynamic Organization

Social media has led to a revolution in business marketing, communication, and service, but social media in of itself isn't a means to an end. Instead, it is a powerful catalyst for business transformation. Successful companies are exploring how new technologies can reach and engage customers at every stage of the customer lifecycle. Marketing, service, sales, web, email, and more must now work together to drive desired experiences, optimize click paths, cultivate meaningful relationships, and drive business outcomes. To do so takes nothing less than an infrastructure inspired by new vision and supported by updated or entirely new systems, processes, and teams. To compete for the digital future, companies require complete business transformation.