VOTE
Alyssa Milano Tattoos

1.4k votes
322 voters
37.3k views
8 items
List Rules Upvote the best Alyssa Milano tattoos
Alyssa Milano tattoos, ranked by fans of the sexy star and of body art. Alyssa's tats honor the people in her life that are most important to her and remind her of how far she's come in the entertainment industry. Best known as Samantha Micelli on the sitcom Who's the Boss?, Milano made a comeback on the television series Charmed in 1998 and has been a fixture on television ever since. In addition, the talented actress and her sexy tats have appeared in movies like Hall Pass and the ensemble flick New Year's Eve.
Milano has at least 8 tattoos that have special meanings or memories. What's the meaning behind Alyssa Milano's tattoos? Well, on Milano's Myspace page, she explained that each of her tattoos have a religious or spiritual meaning behind them. Similar to other stars that have tattoos, such as Katy Perry tattoos or Rihanna tattoos, Alyssa Milano has made headlines several times as she has added a new tattoo to her collection. She is one of the hottest tattooed celebrities and famous people with tattoos.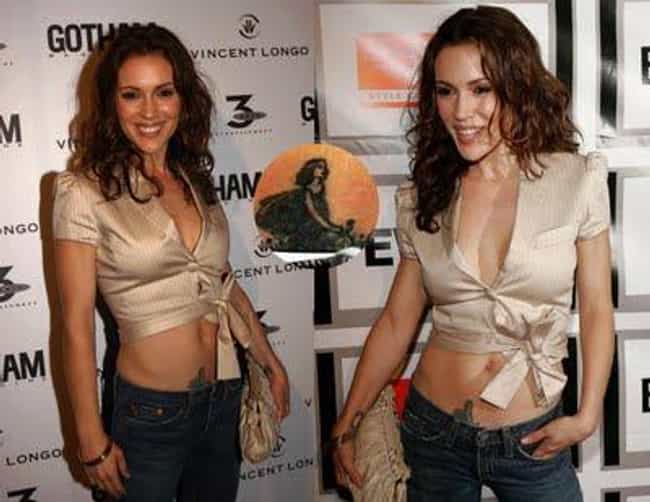 A kneeling fairy with grass and flowers can be seen on her lower stomach.

Is this cool?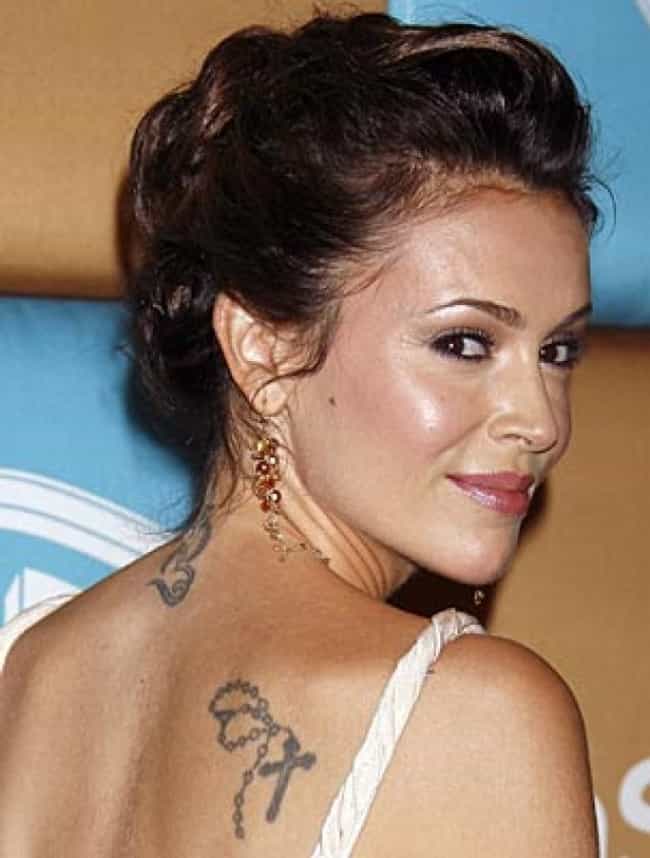 Alyssa placed a rosary tattoo on her right shoulder blade to also show her deep devotion to religion.

Is this cool?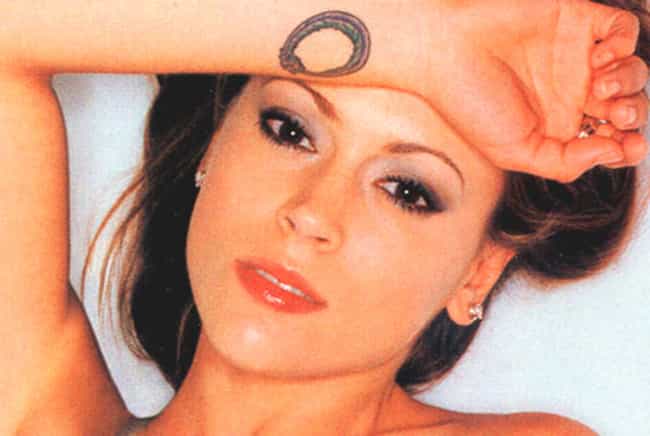 According to her this Orobous (a snake biting its tail) tattoo, placed on her right wrist, s
tands for rebirth
.

Is this cool?