Weird Nature
Absolutely Amazing Albino Aquatic Animals

Updated October 12, 2018
7.2k views
19 items
Albinism reduces the melanin pigmentation of an animal's skin, hair, and eyes or, in the case of albino aquatic animals, their scales, shells, and fins. These rare albino animals are aquatic oddities completely devoid of color. As a result, they appear almost unreal in their porcelain white appearances, sculpted as if out of ivory or marble. While plenty of fish exist in the sea, finding animals with rare colors proves to be much more difficult, making these pictures of albino animals that live in the water a real treat for any marine life lover.
Feast your eyes on an array of water-dwelling, albino life forms, hailing from the depths of the oceans to the cozy aquariums of people's homes! While not as colorful as other animals, these albinos demonstrate how a little less luster can actually work in their favor. These beautiful snapshots of uncanny underwater creatures might just swim right into that cute "animals folder" on your workplace desktop.
Albino Alligator Relaxes In Cozy Mulch Pit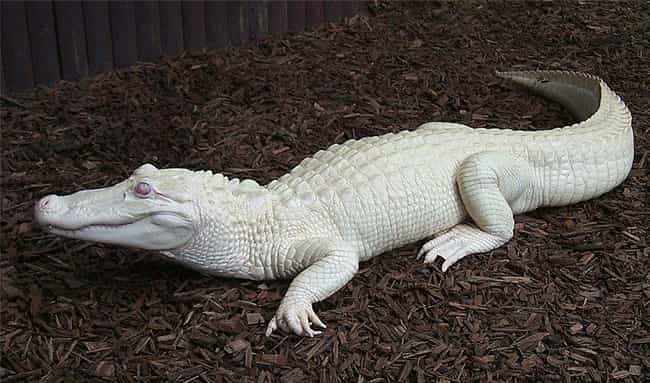 This Sea Turtle Loves The Ocean Waters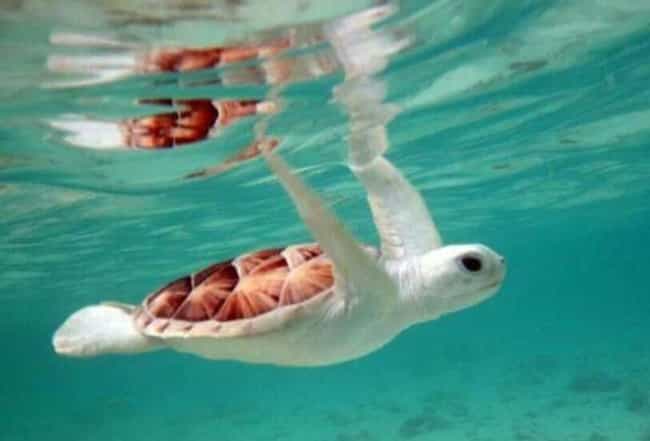 This Albino Octopus Is A Colorless Cutie
Here Comes The White Whale!