Total Nerd
The Simple Explanations Behind The Most Ambiguous Movie Endings Of All Time

Updated July 12, 2020
948.2k views
12 items
One mark of a truly great film is when it doesn't feel the need to answer every single question it poses. The audience is left to wonder about some of the possibilities and consequences of the plot that were not fully addressed. This idea of storytelling means there are sometimes movie endings everyone gets wrong when a conclusion is more open-ended than they realize. However, having ambiguous movie endings explained can enhance the experience and provide some closure to a plot in some cases.
Some of the best films of all time have had endings that are not clear cut, so everyone can come to their own decisions about what actually happened. Here are some of the best movie plot twists demystified.
back to page 1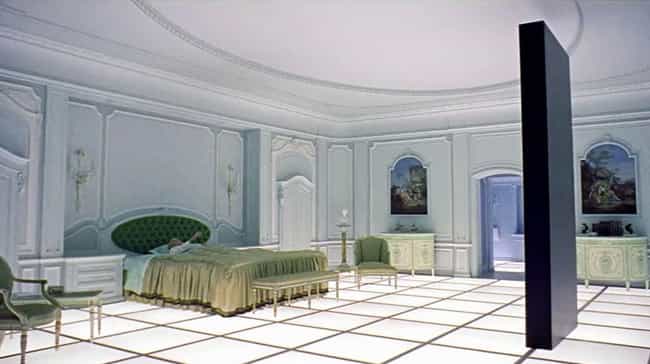 The last scene of 2001: A Space Odyssey shows Astronaut Bowman transport across space, where he ages rapidly to become an old man. Along the way, he sees a collection of bizarre phenomena and bright colors before he is able to reach out at a monolith that appears at the foot of his bed. This transforms him into a giant star-baby floating alongside Earth.
When viewed in the context of the rest of the film - which has centered on mankind's evolution from apes to beings capable of traveling to the moon and beyond - the ending makes more sense. Bowman reaching the final monolith at Jupiter warps him into a new kind of life form. He is sent back to Earth to assist in humanity's next great step in evolution. Director Stanley Kubrick explained it rather succinctly in a 1969 interview with Joseph Gelmis:
When the surviving astronaut, Bowman, ultimately reaches Jupiter, this artifact sweeps him into a force field or star gate that hurls him on a journey through inner and outer space and finally transports him to another part of the galaxy, where he's placed in a human zoo approximating a hospital terrestrial environment drawn out of his own dreams and imagination. In a timeless state, his life passes from middle age to senescence to death. He is reborn, an enhanced being, a star child, an angel, a superman, if you like, and returns to earth prepared for the next leap forward of man's evolutionary destiny.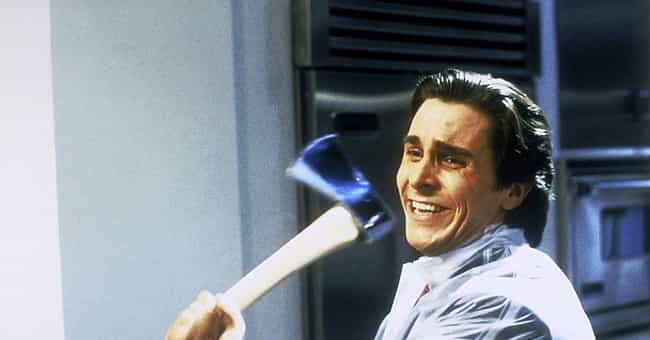 The last act of American Psycho reveals everything is not exactly as it may have appeared throughout the movie. Patrick Bateman gets himself into an impossible situation but somehow manages to escape from several police officers by taking out their squad car. The night ends with him confessing to all of the crimes and agreeing to meet his lawyer the next day.
However, soon comes a revelation that one of the supposed victims is still alive, leaving Bateman in utter bafflement as to what has actually happened. This leads to the conclusion that all of these events seemed unreal because they were; rather, Bateman's visions of the incidents were just the fantasies of a sick mind imagining horrific issues.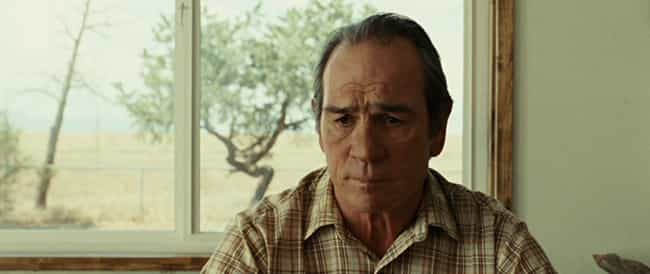 Unlike many other movies set in this genre, No Country For Old Men doesn't end with a dramatic action sequence. Instead, it ends a character talking about his dreams. These aren't some random thoughts that have nothing to do with the rest of the events, either. They are symbolic explanations of why Bell survived and why he is no longer a force in the world.
The first dream tells how Bell is not focused on money or greed, the things that led to the conflict between Chigurh and Moss.
Meanwhile, the second dream is a metaphor for how the sheriff is out of his depth and not capable of creating the idyllic world in which he wants to live.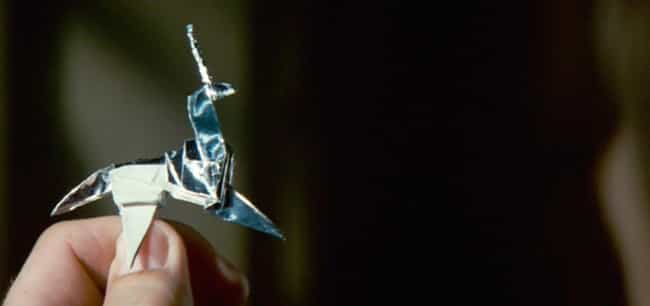 There has been a huge amount of controversy surrounding the question of whether Rick Deckard is a replicant. Although most people don't think this is definitively answered in the film, director Ridley Scott believes he made it perfectly clear the Blade Runner protagonist is an android rather than a human.
The final moments of the movie show Deckard running away with Rachael and finding an origami unicorn left by Eduardo Gaff. He had previously dreamed of a unicorn earlier in the movie. This is something Gaff would only know if he had seen implanted dreams in Deckard's memory.