Total Nerd The Simple Explanations Behind The Most Ambiguous Movie Endings Of All Time
One mark of a truly great film is when it doesn't feel the need to answer every single question it poses. The audience is left to wonder about some of the possibilities and consequences of the plot that were not fully addressed. This idea of storytelling means there are sometimes movie endings everyone gets wrong when a conclusion is more open-ended than they realize. However, having ambiguous movie endings explained can enhance the experience and provide some closure to a plot in some cases.
Some of the best films of all time have had endings that are not clear cut, so everyone can come to their own decisions about what actually happened. Here are some of the best movie plot twists demystified.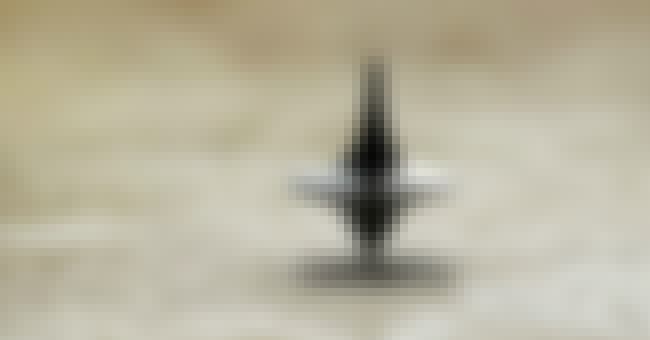 Right at the end of Inception, Cobb finally returns to his children after spending what felt like lifetimes in the dream world. He spins his totem - the top he uses to determine whether or not he is in the dream world - on a table, but the camera fades to black before it is revealed whether it falls or continues to spin. This has led many fans to believe Cobb is still asleep, and he is stuck in the dream world instead of in reality with his children.
The ending has polarized fans. Some believe he is awake, while others think he was in too deep and is now stuck in a dream-state psychosis. The film's director, Christopher Nolan, didn't give a clear cut yes or no on the dream status of Cobb, but he did offer this at the 2015 Princeton commencement ceremony:
The way the end of that film worked, Leonardo DiCaprio's character Cobb - he was off with his kids, he was in his own subjective reality. He didn't really care anymore, and that makes a statement: perhaps, all levels of reality are valid. The camera moves over the spinning top just before it appears to be wobbling, it was cut to black.
In August 2018, Michael Caine, who plays Cobb's father-in-law, offered his take on the infamously ambiguous ending during a screening of the film in London:
When I got the script of Inception, I was a bit puzzled by it. I said [to Nolan]: "I don't understand where the dream is." I said: "When is it the dream and when is it reality?" He said: "Well, when you're in the scene, it's reality." So get that – if I'm in it, it's reality. If I'm not in it, it's a dream.
Also Ranked
#10 on The Best Psychological Thrillers of All Time
#23 on The Best Movies Roger Ebert Gave Four Stars
#89 on The Greatest Classic Sci-Fi Movies
#74 on The Greatest Epic Movies Ever Made
see more on Inception
The last act of American Psycho reveals everything is not exactly as it may have appeared throughout the movie. Patrick Bateman gets himself into an impossible situation but somehow manages to escape from several police officers by blowing up their squad car with just his pistol. The night ends with him confessing to all of the murders and agreeing to meet his lawyer the next day.
However, this leads to the revelation that one of the supposed victims is still alive, leaving Bateman in utter bafflement as to what has actually happened. This leads to the conclusion that all of these events seemed unreal because they were; the murders were just the result of a sick mind imagining horrific crimes.
Also Ranked
#13 on The Best Psychological Thrillers of All Time
#1 on The Best Suspense Movies on Amazon Prime
#83 on The Best Movies Based on Books
#17 on The Best Intelligent Horror Movies
see more on American Psycho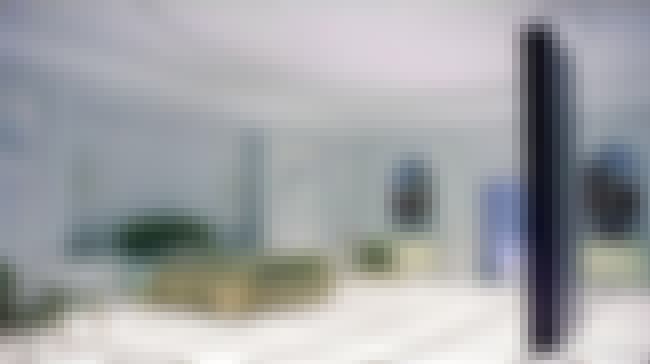 The last scene of 2001: A Space Odyssey shows Astronaut Bowman transport across space, where he ages rapidly to become an old man. Along the way, he sees a collection of bizarre phenomena and bright colors before he is able to reach out at a monolith that appears at the foot of his bed. This transforms him into a giant star-baby floating alongside Earth.
When viewed in the context of the rest of the film - which has centered on mankind's evolution from apes to beings capable of traveling to the moon and beyond - the ending makes more sense. Bowman reaching the final monolith at Jupiter warps him into a new kind of life form. He is sent back to Earth to assist in humanity's next great step in evolution. Director Stanley Kubrick explained it rather succinctly in a 1969 interview with Joseph Gelmis:
When the surviving astronaut, Bowman, ultimately reaches Jupiter, this artifact sweeps him into a force field or star gate that hurls him on a journey through inner and outer space and finally transports him to another part of the galaxy, where he's placed in a human zoo approximating a hospital terrestrial environment drawn out of his own dreams and imagination. In a timeless state, his life passes from middle age to senescence to death. He is reborn, an enhanced being, a star child, an angel, a superman, if you like, and returns to earth prepared for the next leap forward of man's evolutionary destiny.
Also Ranked
#86 on The Best Psychological Thrillers of All Time
#89 on 'Old' Movies Every Young Person Needs To Watch In Their Lifetime
#38 on The Best Movies Roger Ebert Gave Four Stars
#16 on The Greatest Classic Sci-Fi Movies
see more on 2001: A Space Odyssey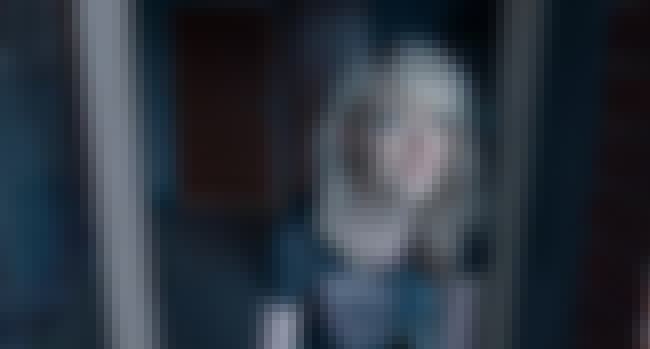 The very last scene of Birdman sees the main character, Riggan Thomson, climb out an open window. His daughter walks in moments later and eventually looks up to the sky smiling, suggesting that Riggan was able to fly up into the sky just like his alter ego.
However, this may not be what actually happens, as all the other magical elements from the movie have a serious element of doubt to them. The actions Riggan believes he is doing can always be explained without him having any magical abilities. Meanwhile, the daughter has the same mental issues as her father, meaning she could easily have imagined Riggan was flying away rather than plunging to his death.
Also Ranked
#57 on The Very Best Oscar-Winning Movies
#41 on The Biggest Oscar Bait Films of All Time
#27 on The Best Movies About Movies
#31 on The Best Oscar-Winning Screenplays
see more on Birdman