drama movies

American Honey Movie Quotes

30 votes
17 voters
2.4k views
Follow
Embed
List Rules Vote for your favorite American Honey movie quotes!
American Honey movie quotes follow the fun in the drama film that follows a young and rowdy traveling magazine sales team. Written and directed by Andrea Arnold, American Honey competed at the 2016 Cannes Film Festival before its theatrical release on September 30, 2016.
In American Honey, Star (Sasha Lane) is a young woman who, while hitchhiking, is approached by Jake (Shia LaBeouf). As Jake explains, he and his team (including Arielle Holmes and McCaul Lombardi) travel the country to sell magazines, see America and party. Star has little happening in her life and agrees to join the crew.
Star soon embraces the life, including the hard partying and law breaking that is involved, and quickly falls in love with Jake, despite the ire of team leader Krystal (Riley Keough). It's this sense of freedom, hope and love from the experience that helps Star realizes what she truly wants to do with her life.
American Honey movie quotes provide the dialogue for clips to the film, just as the quotes to other September films do the same, including for Masterminds, Deepwater Horizon, Miss Peregrine's Home for Peculiar Children, and Goat.
Star: I got a job. It's in Kansas.
Misty: Did you come all the way here to tell me that?
After finding a job, Star heads to the local bar to attempt to give the children she's babysitting to their mother. Unfortunately, as evidenced by these American Honey movie quotes, the mother doesn't seem to care.
Jake: This is a business opportunity. We go door to door. We sell magazines. We explore, like, America. We party. Come with us.
As Star is hitchhiking in this American Honey movie quote, Jack approaches her with a unique business opportunity. She doesn't have much else going on in her life, so she agrees.
Star: Do you have any dreams?
Jake: Like future dreams?
Star and Jake talk about their dreams and their future in these American Honey movie quotes. While they are enjoying their youthful fun, eventually they'll have to grow up and adult.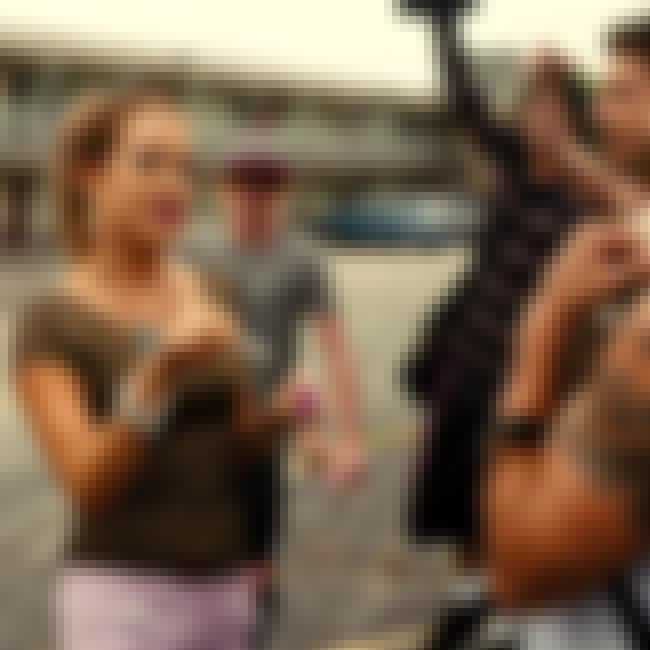 Krystal: Got anybody who's going to miss you?
Star: Not really
Krystal: Okay, you're hired.
The hiring process to join the traveling magazine sales crew seems quite casual. Since Star doesn't have any ties, she's hired.