Graveyard Shift
Everything That Happened In 'American Horror Story: 1984' Episode 4: 'True Killers'

238 votes
58 voters
2.5k views
10 items
List Rules Vote up the most important moments from the episode.
There were a lot of reveals in the fourth episode of American Horror Story: 1984. We learned more about Margaret and Jingles's history together, as well as what really happened at Camp Redwood in 1970. We also get the answer for why Montana wants Brooke gone. We even get more hints about the supernatural elements at play in the camp.
Margaret Reveals What Really Happened In 1970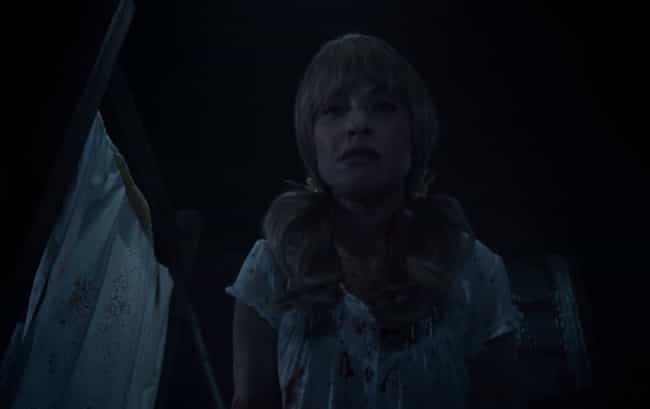 After taking care of Ramirez, Jingles finds Margaret, and the two talk. When Jingles failed to stop Margaret's bullies at the camp in the past, she took matters into her own hands. She was the actual slayer of Camp Redwood and blamed the whole thing on Jingles.
Thanks to the shock treatment he received after being caught, Jingles became convinced he actually was guilty. Margaret says that in taking the fall, he finally protected her. Jingles says he became the monster she made him and moves to harm Margaret, but she shoots him first.

Was this moment important?
Montana And Ramirez Meet At An Aerobics Class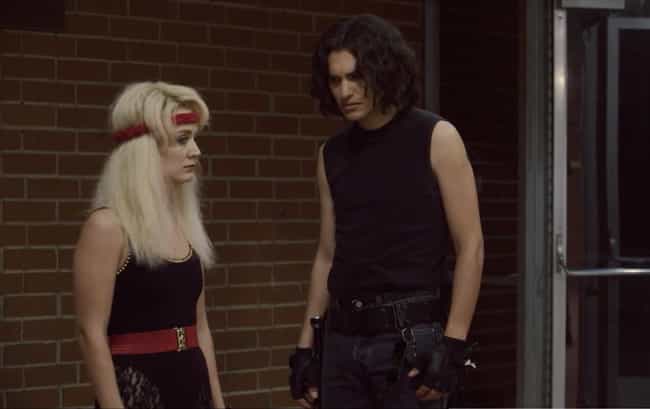 An opening flashback reveals the first time Montana and Ramirez met. He wanders into one of her aerobics classes, and she calls him out for dressing like Rambo. One of her students yells at her to teach, and she kicks him out. After the class ends, she goes to the locker room and finds the student disemboweled and suspended from the ceiling. Ramirez arrives and asks if she likes what he did, and she responds that it's the nicest thing anyone has ever done for her. The two then have intercourse on the locker room floor.
Afterward, she asks Ramirez if he'd take her out, and Ramirez says no. She then asks if he'd take someone else out for her, and she reveals that the best man at Brooke's wedding was Montana's brother. Brooke's fiancé shot him before eliminating himself, and Montana wants Brooke to pay.

Was this moment important?
Mr. Jingles And Bertie Talk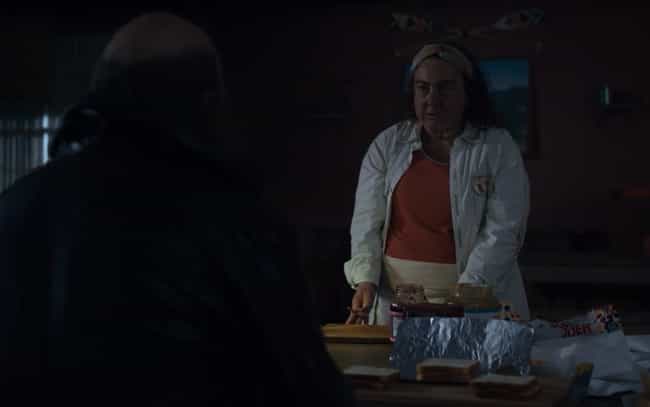 Not long after Xavier finds Bertie and tries to convince her to escape with him, Mr. Jingles arrives. Xavier hides, but the chef chats with the slasher because the two know each other. Jingles asks why she returned to Camp Redwood, and she claims it's because of Margaret.
Things seem to be going well, until Xavier drops his flashlight and Jingles finds him under the table. He tries to run and the chef tries to fight back, but the two are knocked out. When Xavier wakes up, he's locked in the kitchen's giant oven.

Was this moment important?
Bertie Saves Xavier, Then Xavier Finishes Bertie Out Of Mercy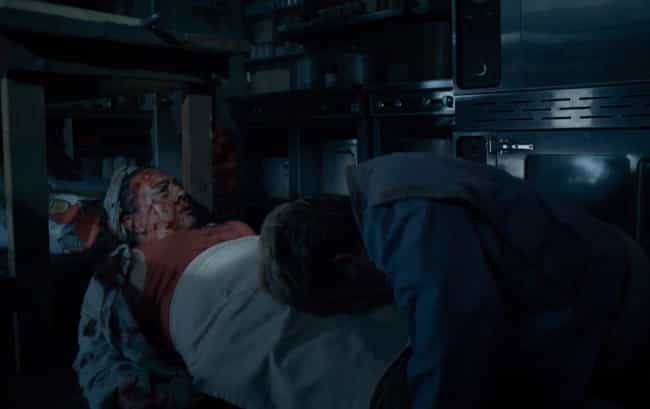 Back in the kitchen, Xavier is slowly being cooked until a badly mangled chef shows up and manages to open the door for him. Xavier says he'll go to get help, but the cook gives him a knife and asks him to take her out, as she's too hurt to survive.
Reluctantly, Xavier takes the blade and pushes it into her. After she's gone, he removes the knife with the intent to find Jingles and get revenge.

Was this moment important?