Graveyard Shift 'American Horror Story' Is Actually The Funniest Show You're Too Afraid To Watch

556 votes
115 voters
5.1k views
18 items
Follow
List Rules Vote up American Horror Story's funniest moments.
American. Horror. Story. Most folks might think the show's title is a fairly large clue indicating just how traumatizing this show can be. What they don't know is, that in addition to the, yes, plentiful gore, scares and shocks, there's a strong through-line of darkly funny humor that's all the funnier for taking the audience by surprise. The funniest moments from American Horror Story are as hilarious as they are gif-able.
These moments of dark humor on American Horror Story sometimes catch viewers off guard. The times American Horror Story was surprisingly funny stand in stark contrast to the bloodshed. What also makes American Horror Story funny is the fact that Ryan Murphy and his writers have a knack for writing endlessly quotable dialogue. Here are all the hilarious moments and jokes in AHS that will make even the most squeamish viewer feeling the FOMO that they're missing the most meme-able show on television.
A Clapback Against Homophobia
Constance (Jessica Lange), the sticky-fingered Murder House neighbor, has some pretty homophobic opinions to get out of her system to former Murder House owner Chad (Zachary Quinto). She decides to get all biblical on him and calls homosexuality an "abomination." Chad smoothly claps back with a read on her style choices, saying "So's that hairdo, but I figure that's your business." Really, the entire scene is some of the best sass of the season.
Agree or disagree?
Queenie (Gabourey Sidibe) had some great moments in Coven, but none were better than when she directed her rage at Madison Montgomery (Emma Roberts) after the b*itchy witch has said one snarky comment too many. Queenie's sudden switch from calmly pledging her allegiance to the Coven "tribe" to full-on, standing up, screaming at Madison is one of the most hilarious moments of Coven by far.
Agree or disagree?
American Horror Story loves it some tonal dissonance, especially when it comes to soundtrack choices. Drake's "Hotline Bling" isn't the first song you'd expect to accompany a scene of murder, but here it is, smoothly serenading the murder of AHS: Hotel's relentless ruling Countess (Lady Gaga). The loss of love between the poor souls trapped at The Hotel Cortez and the Countess resulting in this final showdown is actually well-represented metaphorically by the song. But mostly its just hilarious.
Also Ranked
#12 on The Best Rap Songs About Exes
Agree or disagree?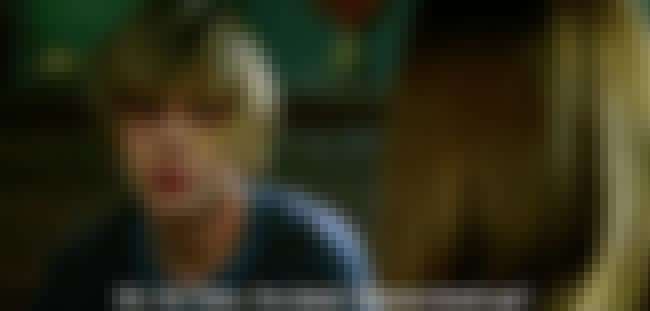 Never has the phrase "deadpan" been more appropriate than in this particular Murder House exchange. Tate (Evan Peters) points out the lack of flirtation methods available to him when discussing his relationship with Violet (Taissa Farmiga). He has a point, "Hi, I'm Tate. I'm dead. Wanna hook up?" may not work on every girl.

Agree or disagree?