Graveyard Shift
Everything We Know About 'American Horror Story' Season 8

In the buildup to every new season of American Horror Story, Ryan Murphy actively stokes anticipation among fans of his inventive anthology series. In addition to subtle and overt connections to previous seasons, each AHS season holds a clue for fans to decipher the following year's storyline. The upcoming seasons always remain wrapped in mystery until Murphy chooses to enlighten fans.
Regarding the eighth season, there are several clues and some confirmation of the cast, as well as hints to the overall tone, thanks to interviews and social media posts. Perhaps the most ingenious and dedicated fans can use this list of facts to figure out what insanity we can look forward to later this year.
The Cast Announced Their Character Names On A Live Panel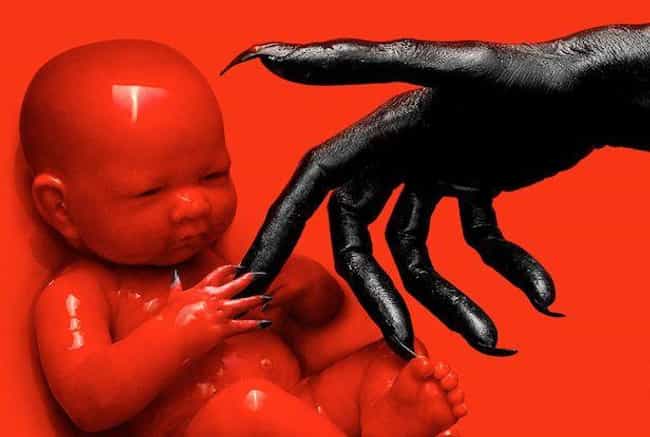 During a TCA Summer Press Tour, the cast of American Horror Story: Apocalypse announced the names of their characters. Sarah Paulson portrays three characters: Venerable, Billie Dean Howard, and Cordelia Foxx. Cordelia is still the Supreme - as she was at the end of Coven - when Apocalypse begins. It is unclear how Billie Dean Howard - the medium Paulson portrayed in the first season - plays into all of this.
Emma Roberts plays Madison Montgomery, who she first depicted in the Coven anthology. Kathy Bates plays Miss Meade, Adina Porter is Dinah Stevens, and Billie Lourd portrays Mallory.
Jessica Lange returns as Constance Langdon, but that won't be until the sixth episode. Leslie Grossman portrays Coco St. Pierre Vanderbilt, who, curiously enough, sports a bird cage. Cody Fern plays Tate's adult Antichrist spawn from AHS: Murder House.
On August 7, 2018, showrunner Ryan Murphy tweeted that Taissa Farmiga, Gabourey Sidibe, Lily Rabe, Frances Conroy, and Stevie Nicks are returning for the mash-up season. Jeffrey Bowyer-Chapman (UnReal) and Kyle Allen (Hulu's The Path) also hopped on for guest appearances, although what role their characters will play is anyone's guess.
It Will Be The Rumored Crossover Season, Titled American Horror Story: Apocalypse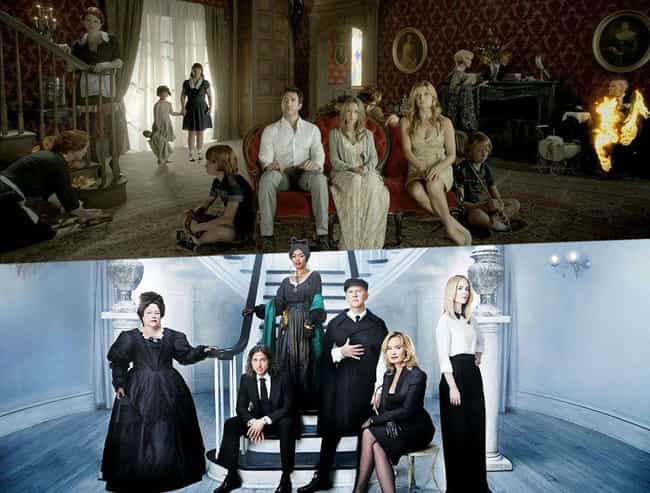 In October of 2016, Ryan Murphy promised an upcoming season where characters from one series arc would interact with those from another. He said, "We are going to do a season that's a crossover between Murder House and Coven together, which is very bizarre." Fans hoped season eight could be the long-awaited crossover season bringing favorite characters together on-screen. The showrunner and creator previously shot down crossover speculation, leading fans to think the ninth season might be the sweet spot.
It turned out that Murphy's quotes were a smoke screen because the prolific producer tweeted out on June 14, 2018, that the upcoming season would be the crossover featuring the first and third seasons. In July 2018, FX revealed the title would be American Horror Story: Apocalypse. They also confirmed a host of actors and actresses returning, including Kathy Bates, Sarah Paulson, Billy Eichner, Evan Peters, and more. Given the birth of a potential antichrist at the end of Season 1, the title is certainly chilling and leaves a lot up to speculation as eager viewers wait for Season 8's September premiere. Fans will also have even more questions about whether other seasons may come into play, like how Lady Gaga's character from Roanoke is supposedly the first "supreme" witch in Coven's continuity.
It Takes Place On Or Around October 6, 2019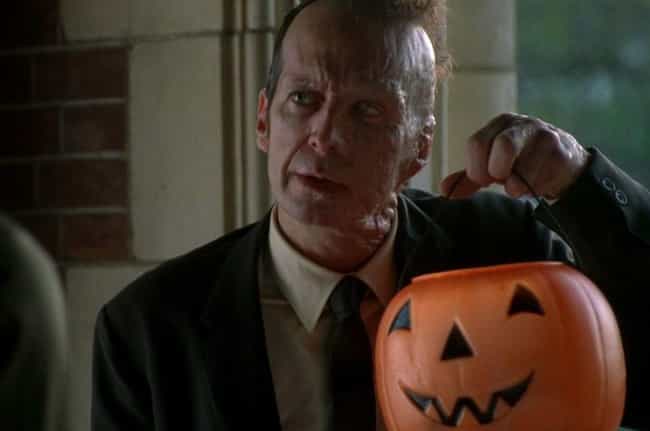 On April 6, 2018, Murphy and several American Horror Story: Cult actors gathered for a pre-Emmy panel. During a Q&A session, Murphy gave each actor on stage a chance to ask questions about the upcoming season eight. Actress Sarah Paulson asked when the new season would take place and Murphy answered, "Eighteen months from today."
The date of October 6, 2019, is the 58th anniversary of President John F. Kennedy requesting citizens construct bomb shelters, which further fueled theories about Radioactive being the season's subtitle. A few months prior to the April announcement, Murphy said the eighth season would be set 10 to 20 years in the future, so there's always a chance he could make changes again before production.
Reddit Predicts Some Sort Of Revolution Based On Clues In The 'Cult' Season
Every season of American Horror Story held clues about the storyline or theme for the following season. The Cult season had references to "revolution" and "crown" strewn through it.
Redditor /u/Musain shared instances of when a character said or referenced those words throughout the season. Another Redditor, /u/Hannahk23, pointed out the opening credits have several images correlating to the revolution theme. There is a fleeting glimpse of George Washington - which fits with the political theme of Cult as well - and a woman who might be a stand-in for the Statue of Liberty.