Graveyard Shift Behind-The-Scenes Details To Get You Hyped About 'American Horror Story' Season 9

April 16, 2019
4.7k views
8 items
In April 2019, fans got their first glimpse of American Horror Story Season 9, learning that it's titled AHS: 1984 and it's expected to premiere sometime in the fall of 2019. Often shortened to AHS, the binge-worthy series is a blend of fictional material and disturbing true crimes and stories, presented in a darkly humorous fashion. Here are all the AHS: 1984 details available, including all American Horror Story casting news, plot elements, and whether or not any characters from previous seasons will appear.
Executive Producer Tim Minear Says It Will Be A Treat For '80s Horror Fans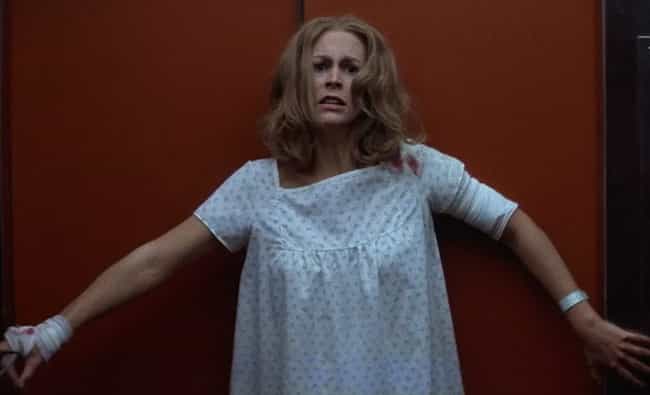 While speaking with The Wrap, AHS executive producer Tim Minear said that fans of '80s horror flicks have a lot to look forward to with the new season. He said, "I think it's gonna be really scary but a lot of fun, like it always is. And that if you have a taste for '80s horror, you're in for a treat."
He also said that show creator Ryan Murphy has a "sweet spot" for slash-themes, leaving fans with high expectations.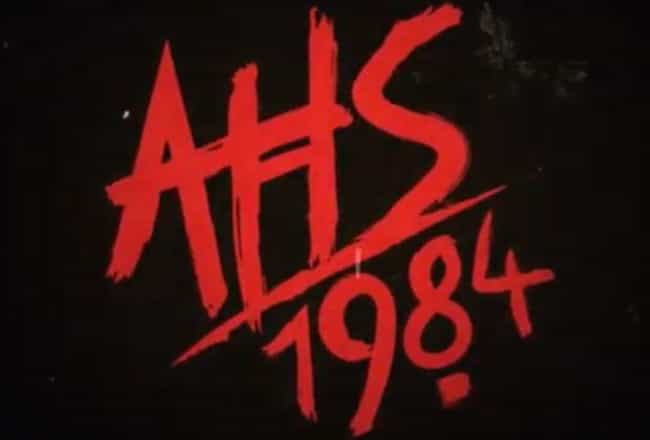 In April 2019, series creator Ryan Murphy announced via his Instagram account that the official title of Season 9 is AHS: 1984. Whether or not the plot will be set in 1984, or if the year is simply significant to the events of the season, remains to be seen.
It's also worth noting that while the season looks to be inspired by '80s slasher films, 1984 is, of course, also the title of George Orwell's dystopian novel about surveillance and disenfranchisement run amok. Given the series's penchant for social and political commentary, this might be an important allusion.
Ryan Murphy Revealed The Title With A Teaser Trailer
Rather than merely revealing the official title, Ryan Murphy released a promo clip as a teaser for the upcoming season. It shows a woman running in slow motion, stalked by a masked killer with a knife, and is set to the Billie Eilish song "Six Feet Under." It isn't clear whether or not this footage will actually make it to the series proper, or if the figure featured will be the main baddie.
The First Teaser Is An Homage To '80s Slasher Movies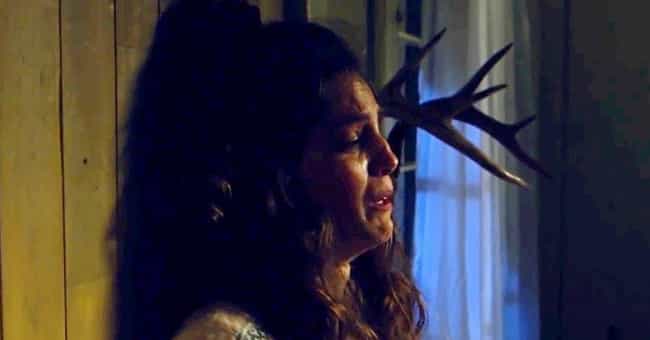 The teaser trailer released by Ryan Murphy via his Instagram account contains features numerous hallmarks of the classic '80s slasher film: a young victim, a hulking, masked killer, a cabin in the woods, and even a pretty visceral jump scare by way of a knife plunging through a wall. This indicates the season will likely be an homage to the horror subgenre. Rolling Stone writer Ryan Reed also notes:
1984 coincides with what's considered the end of the golden age for slasher films, a year that saw the release of Friday the 13th: The Final Chapter, A Nightmare on Elm Street, Children of the Corn, and Silent Night, Deadly Night.
This isn't new territory for Murphy, either: both AHS: Asylum and Freak Show feature unique takes on the genre's masked psycho killer, while his short-lived Fox comedy Scream Queens was a loving spoof of the slasher film.