Graveyard Shift
Behind-The-Scenes Details To Prepare For 'American Horror Story' Season 9

April 16, 2019
95.5k views
11 items
In April 2019, fans got their first glimpse of American Horror Story Season 9, learning that it's titled AHS: 1984. The latest season is expected to premiere September 18, 2019. Often shortened to AHS, the binge-worthy series is a blend of fictional material and disturbing true crimes and stories, presented in a darkly humorous fashion.
Here are all the AHS: 1984 details available, including American Horror Story casting news, plot elements, and whether or not any characters from previous seasons will appear.
The First Official Trailer Includes A 'Friday The 13th' Easter Egg
The first official trailer for 1984 premiered on July 29, 2019 and revealed that the show will make its debut on September 18. In the trailer, a group of kids drive down a dirt road into Camp Redwood, preparing for a summer vacation by the lake.
In a move that mimics Friday the 13th icon Jason Voorhees, AHS's masked villain jumps out of the water and attacks a young girl lounging on a canoe.
SDCC Merch Revealed Where '1984' Will Take Place
The American Horror Story merchandise sold at San Diego Comic Con in July 2019 revealed where Season 9 will take place. According to a couple of bumper stickers, 1984 happens at Camp Redwood in Roanoke.
Setting the terror at a campground seems to indicate the show's creators are taking the '80s horror tribute to the next level.
Sarah Paulson Is Not Returning In A Leading Role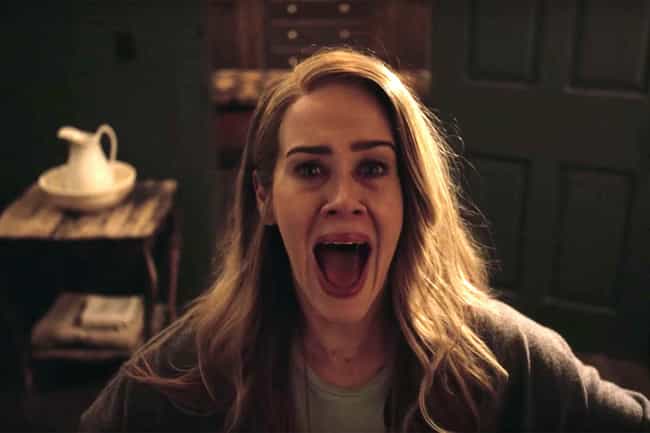 Sarah Paulson has played a major role in every season of AHS since the series debuted in 2011, and this will be the first without her. Though Variety alleged the star could appear as a cameo, she is not cast as a leading character.
Paulson has secured five Emmy nominations for her work on AHS, and she will undoubtedly be missed by fans. Though neither Paulson not FX commented on her departure, she is rumored to be working on other projects such as Mrs. America, and Ratched - a prequel to One Flew Over the Cuckoo's Nest.
Executive Producer Tim Minear Says It Will Be A Treat For '80s Horror Fans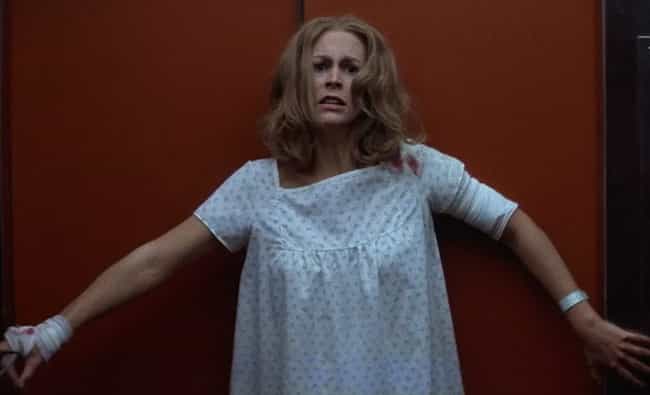 While speaking with The Wrap, AHS executive producer Tim Minear said fans of '80s horror flicks have a lot to look forward to with the new season: "I think it's gonna be really scary but a lot of fun, like it always is. And that if you have a taste for '80s horror, you're in for a treat."
He also said show creator Ryan Murphy has a "sweet spot" for slash themes, leaving fans with high expectations.